Alcohol licence revoked for raided Lincoln shop selling illegal cigarettes
Counterfeit goods: Local authorities have revoked the alcohol licence of a Lincoln shop caught selling illegal cigarettes.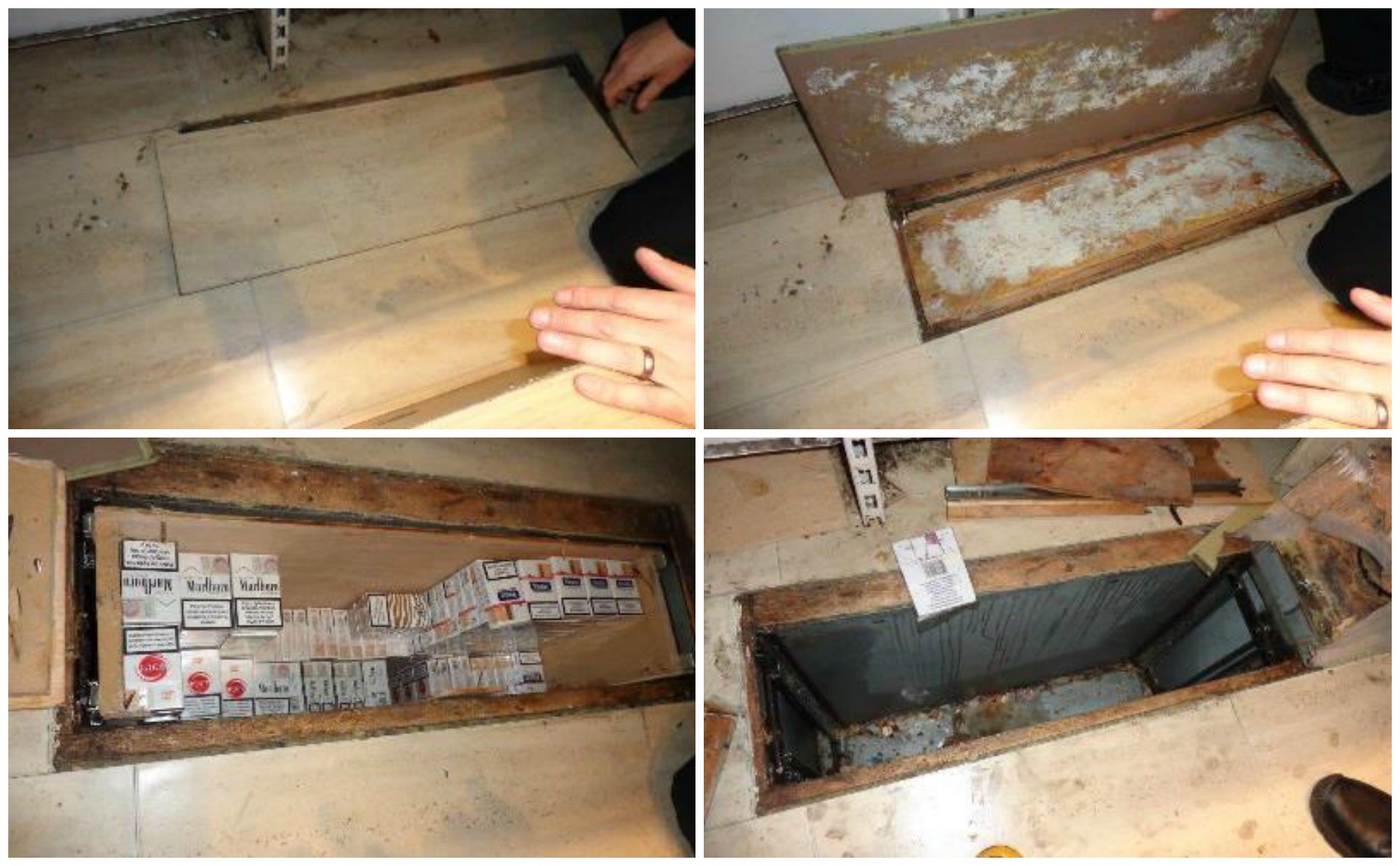 Local authorities have revoked the alcohol licence of a Lincoln shop caught selling illegal cigarettes.
Police raided on November 6, 2014, the European Foods store on the High Street, seized 8,000 cigarettes and arrested two men.
Then on January 19, 2015, the City Council agreed with Lincolnshire Police that the premises had been actively involved in the illegal sale of cigarettes and decided to revoke the licence.
Officers in plain clothes have been into the store and made test purchases before the raids.
During the raid on European Foods, police uncovered and dismantled a sophisticated device for hiding cigarettes beneath the floor (pictured above).
The owner of the store and Licence holder Mr Saywan Ahmed told the Licensing Sub-Committee that he did not know the device was there nor was his store selling illegal tobacco products.
They did not believe his account and found it unlikely that he did not know of the presence of the hidden cigarettes.
The initial test carried out by Trading Standards Officers on the seized products indicates they are a combination of foreign brands smuggled into the country and counterfeit brands.
Authorities say counterfeit cigarettes present a real danger to public health because they are manufactured in makeshift factories and have been found to contain sawdust, asbestos and human excrement.
Some of these cigarettes fail to self-extinguish, so present a further risk to public safety when left in ashtrays or discarded in the street.
Sergeant Kim Enderby from the Alcohol Licensing Department said: "This is an excellent result, justifying the hard work of all the agencies involved. Hopefully it sends a strong message to those involved in criminality of this type.
"They have lost the cigarettes, their equipment, their Alcohol Licence and are still facing criminal prosecution and fines.
"We will do everything we can to continue to target and disrupt criminals in this way. We are determined to undermine and stop criminality of this kind that is linked to our Licensed Premises.
"I would like to thank the members of our local community in Lincoln for coming forward with this information and would actively encourage members of the public, wherever you live in the county, to report criminal behaviour of this type.
"Organised criminal gangs are behind the manufacturing, smuggling, distribution and sale of these illegal tobacco products. It is a multi-million pound activity with the funds being used to finance other criminal activity. Lincolnshire Police and Trading Standards are committed to the investigation and prosecution of the individuals involved."