Jenny Smith: What will she cook up next?
Cover interview: The latest Lincolnshire Business cover interview features jam entrepreneur Jenny Smith from Lincoln.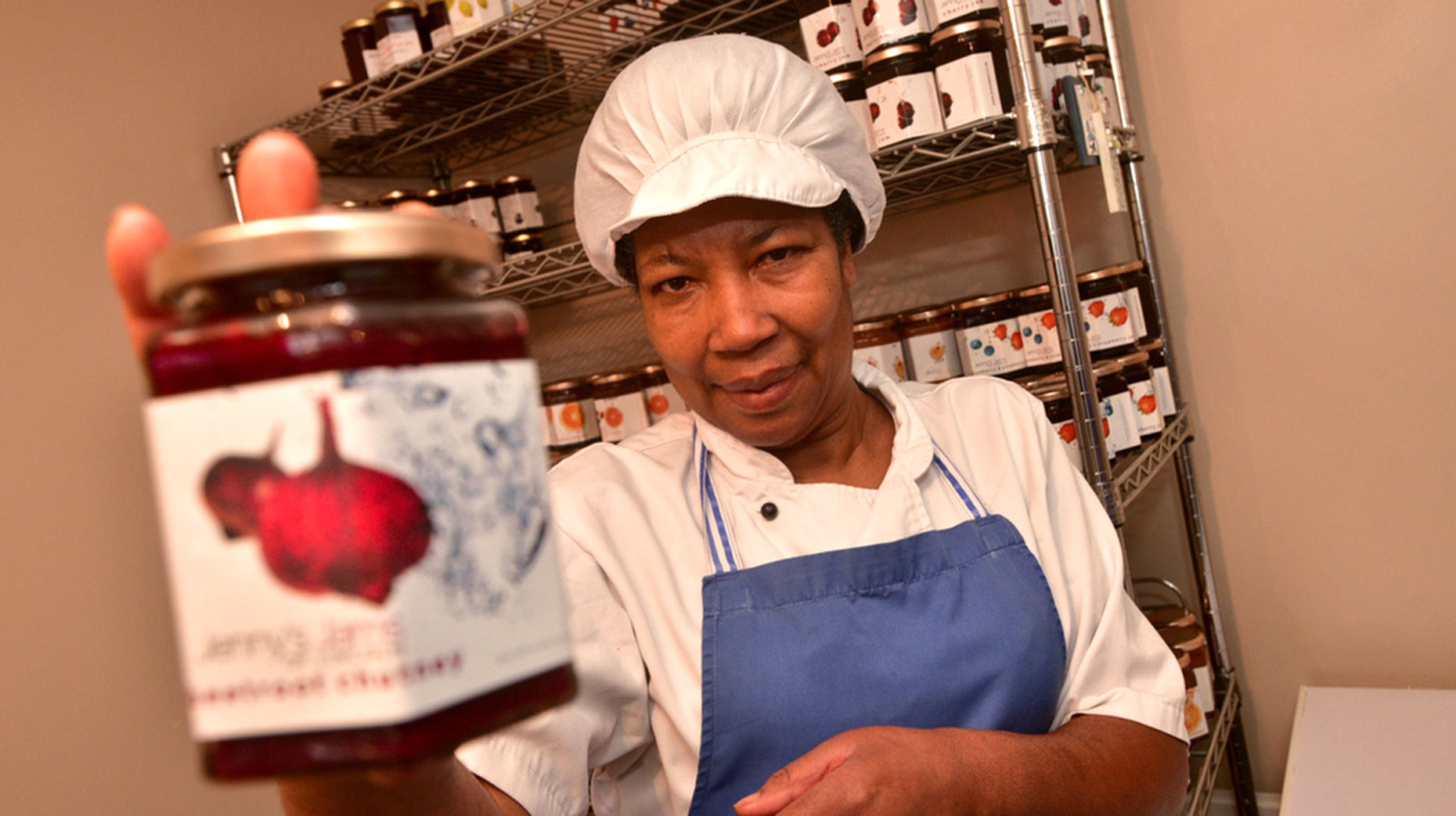 If you want to know what Jenny Smith's jams, pickles and sauces taste like, simply meeting this energetic, fun-loving lady could give you a clue before you even lift the lid on her produce.
---
This feature interview was first published in issue 12 of the Lincolnshire Business weekly magazine, now available to read at www.lincsbusiness.co. Subscribe to the email newsletter to receive the latest edition in your inbox this Friday.
---
In the space of five years, Jenny, who is a member of the Select Lincolnshire for Food group, has turned her talents to creating a mouthwatering selection of fresh fruit-packed jams, golden marmalades with a special twist, tasty chutneys and more recently, lively sauces with an extra kick.
At one point Jenny thought jam-making would make a nice little hobby business, but a combination of the fact that everything she has made has been given the big thumbs-up – along with a change in home circumstances – changed all of that.
Today, Jenny's jars are sought after at farmers' markets, stocked by Lincolnshire farm shops, spotted on the shelves of Lincolnshire Co-operative stores and sold through Lincoln's Visitor Information Centre to tourists wanting to take home a true taste of the county.
It seems there's no stopping Jenny because she simply can't resist a good challenge. That's why last year she found herself whipping-up some tongue-tingling sauces for one of Lincoln's newer restaurants, Ribs 'n' Bibs.
Jenny, who has enjoyed competition success in the past, also travelled to Scotland to be a judge in the intriguingly-named Jampionships. She had a great time, admits it gave her the perfect excuse to take a break with a difference, and is hoping to get involved in this year's event too.
As we went to visit, Jenny was once more juggling her commitments, by busily preparing pots of her Pink Grapefruit & Cranberry and Thick Cut Orange, ready to wow judges in The World's Original Marmalade Awards, which take place at Dalemain Mansion and Gardens in Cumbria from February 28 to March 1.
It's just as well she's not fazed by the odd sticky moment. The deadline for entries is February 15 and Jenny also has a mountain of orders to deliver to her regular customers before then.
"I've got a good feeling this could be my best-year yet," she said – cheerfully admitting that running your own enterprise often involves a steep learning curve and trying to develop a business, whilst cooking up hundreds of jars of jams and chutneys, creates its own challenges.
---
Read the full cover interview in issue 13 of the Lincolnshire Business magazine here. Also, look out for the next issue on Friday.