Call for Lincoln artists to design Barons for Magna Carta celebrations
Magna Carta celebrations: Artists in Lincoln are being invited to design a Baron sculpture for the Magna Carta celebrations in the city this summer.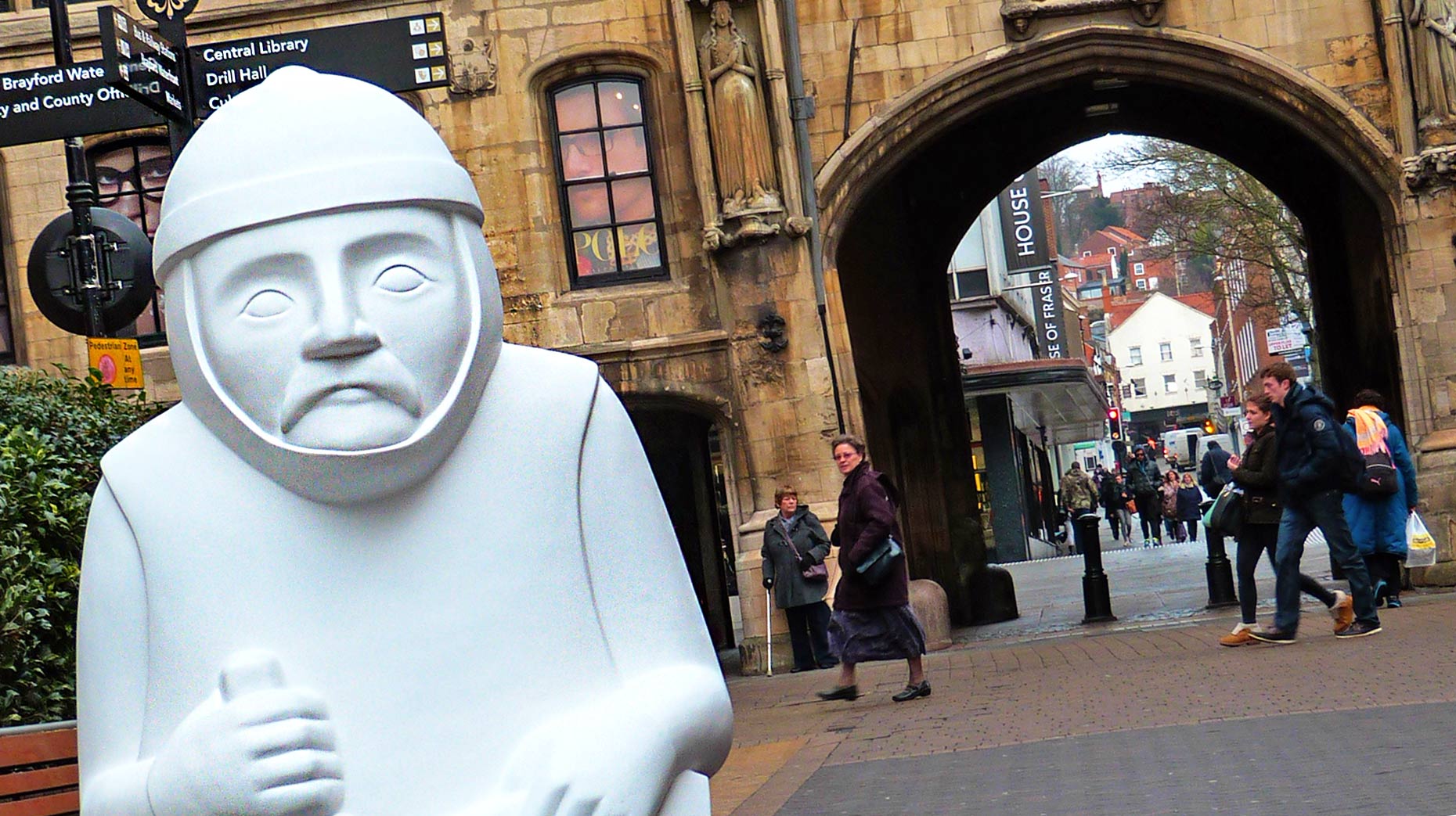 Artists in Lincoln are being invited to celebrate the 800th anniversary of the Magna Carta by designing and painting a special Baron sculpture which will be displayed in the city centre.
Lincoln Business Improvement Group (BIG) is hoping to host 25 Barons in time for Magna Carta Weekend (June 13 and 14), with the sculptures staying in place through to mid-September.
Artists are invited to design and paint a 1.6m high Baron Sculpture to a design they would like to propose, or in response to the suggestions of individual sponsors.
Lincoln BIG has teamed-up with Wild in Art to devise a special Charter Trail, with the Barons placed at various locations across the city centre.
A similar trail using the same sculptures will also take place in Salisbury and on October 1, the Barons will be auctioned with proceeds going to the Trussell Trust who support the Lincoln Food Bank.
Lincoln BIG Chief Executive Matt Corrigan said: "We think this is going to be a fabulous fun trail and we can't think of a better way for a business to promote itself during what promises to be a key year in Lincoln's history.
"Ten sponsors have already rushed to reserve their Barons, so we encourage other businesses to act fast so that they don't miss out. We are planning a high-profile marketing campaign promoting the trail through printed leaflets and also online.
"Ideally we would love to get to 25 Barons, which is the number who actually made King John agree to the Magna Carta, but we will need sufficient sponsors to achieve this."
Baron designs must be submitted by midnight on Friday March 6 to [email protected]
To download the application pack visit the Lincoln BIG Barons page.