Lincoln legal highs ban is "not enforceable", says policing expert
Will the ban work?: A historic decision to make Lincoln the first city in the UK to ban the consumption of legal highs has been deemed "impossible to enforce" by a recognised policing expert.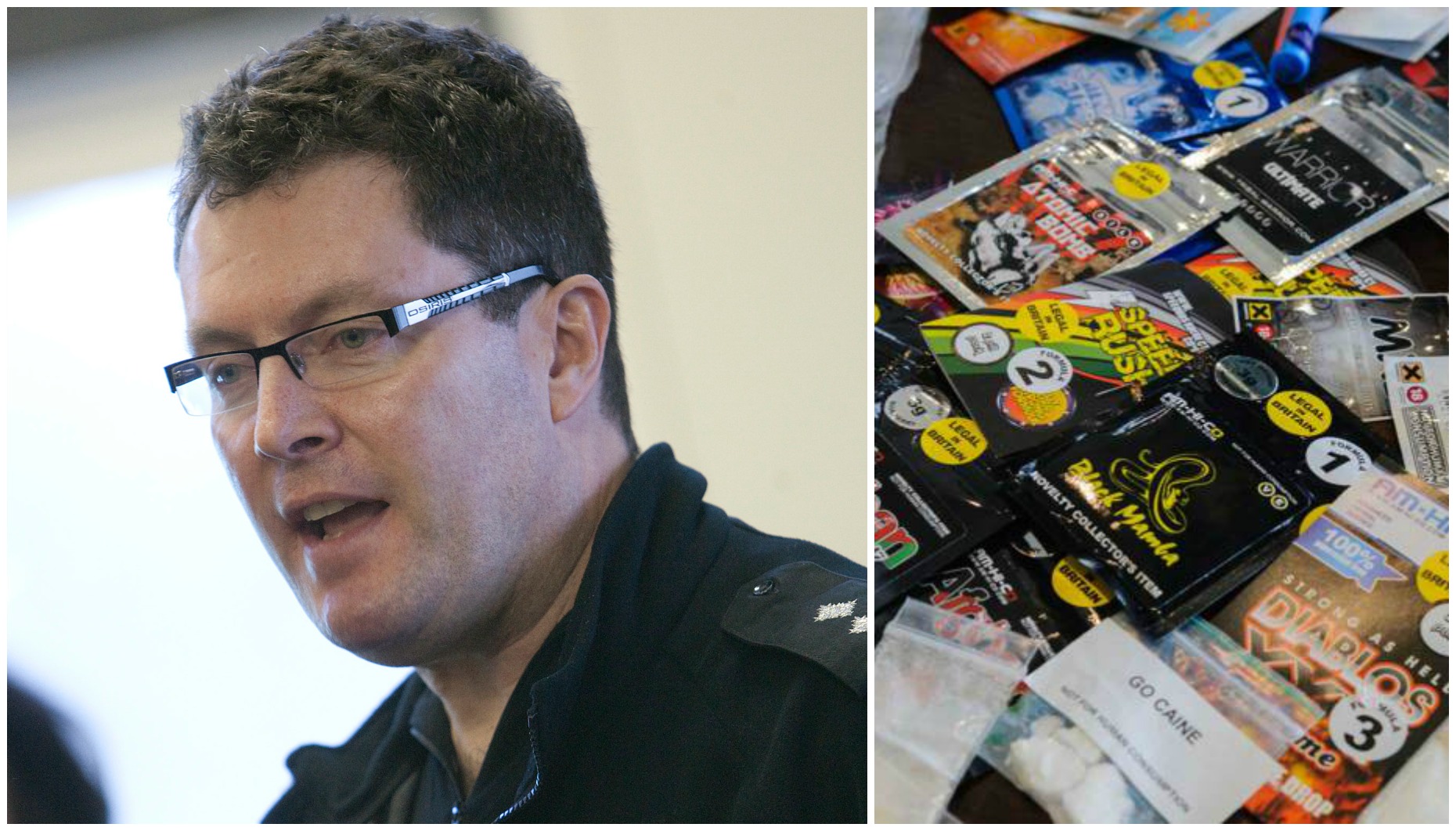 A historic decision making Lincoln the first city in the UK to ban the consumption of legal highs has been deemed "impossible to enforce" by a recognised policing expert.
The Public Space Protection Order (PSPO), which was unanimously approved by the City of Lincoln Council on February 24, is set to come into force from April 1, 2015.
It prohibits people in the city centre from "ingesting, inhaling, injecting or smoking otherwise intoxicating substances."
Intoxicating substances is given the following definition (which includes alcohol): "Substances with the capacity to stimulate or depress the central nervous system".
Anyone who breaches the order, which will be enforced by police and council enforcement officers, could receive a Fixed Penalty Notice or a fine in court.
News of the ban has been met by scrutiny from a former police officer and police training consultancy director, who has hit out at the city council saying "a ban cannot be enforced".
Brendan O'Brien, current Director of Cheshire-based Blue Light Consultancy after a 28-year career as a police officer in three forces including Greater Manchester Police, said: "The ban is unenforceable as any suspected offender will be able to deny that they have consumed anything of that nature.
"The police or any other designated person with powers to enforce this PSPO will have no means to prove otherwise, and the offence must be proved beyond all reasonable doubt. There is no legal way to prove that the person has ingested an intoxicating substance.
"Quite simply, when it comes to 'legal highs' the suspected can say that they have swallowed a sweet and the officer will be powerless to prove otherwise.
"Although officers will have a power to require someone to surrender any legal high, they won't have a power to search to go with it. It's not an offence to possess alcohol, or a legal high.
"How legislation is worded requires careful consideration on how it will be enforced. As soon as I hear officers say "I can get around legislation by…." I know they are probably talking about how they are going to bend legislation, quite simply, how they intend to break the law, especially when it comes to stop and search legislation.
"Section 23 of the Misuse of Drugs Act does provide officers with a power to stop and search someone if they have reasonable grounds to suspect the person has in their possession a controlled drug. However, if they suspect the person is in possession of a legal high and they use this power they would be breaking the law.
"Now is not the time to put in place quick fixes that will fix nothing .The toughest social problems in our midst require an approach that is more complex than a blanket ban, especially one that won't work.
"I am actually willing to donate £300 to a Lincoln homelessness charity if an officer can prove to me, in a role-play scenario, that they can convict me for a legal high or alcohol consumption."
Sam Barstow, Public Protection and Anti-Social Behaviour Service Manager at the City of Lincoln Council, said: "This order has been made following months of work by council officers and is supported by Lincolnshire Police and a wide range of other partners.
"Of course we have considered in great detail the issues raised by Mr O-Brien but we are confident in our ability to enforce this order.
"What we want to tackle is a visible on street problem that stems from the legal nature of these substances, despite the fact they are widely known to mimic the effects of illegal substances and are often consumed in the same manner.
"It is clear these substances are having a detrimental effect on our communities and we need to do something about it.
"This order will be under constant operational review along with a full formal review in six months following its introduction on April 1."
Lincolnshire Police did not wish to comment when contacted by The Lincolnite.