March 4, 2015 1.13 pm
This story is over 85 months old
Nigel Stevenson: Designing legacy on the Lincoln landscape
Cover interview: On the cover of Lincolnshire Business magazine this week is Stem Architects Director Neil Stevenson.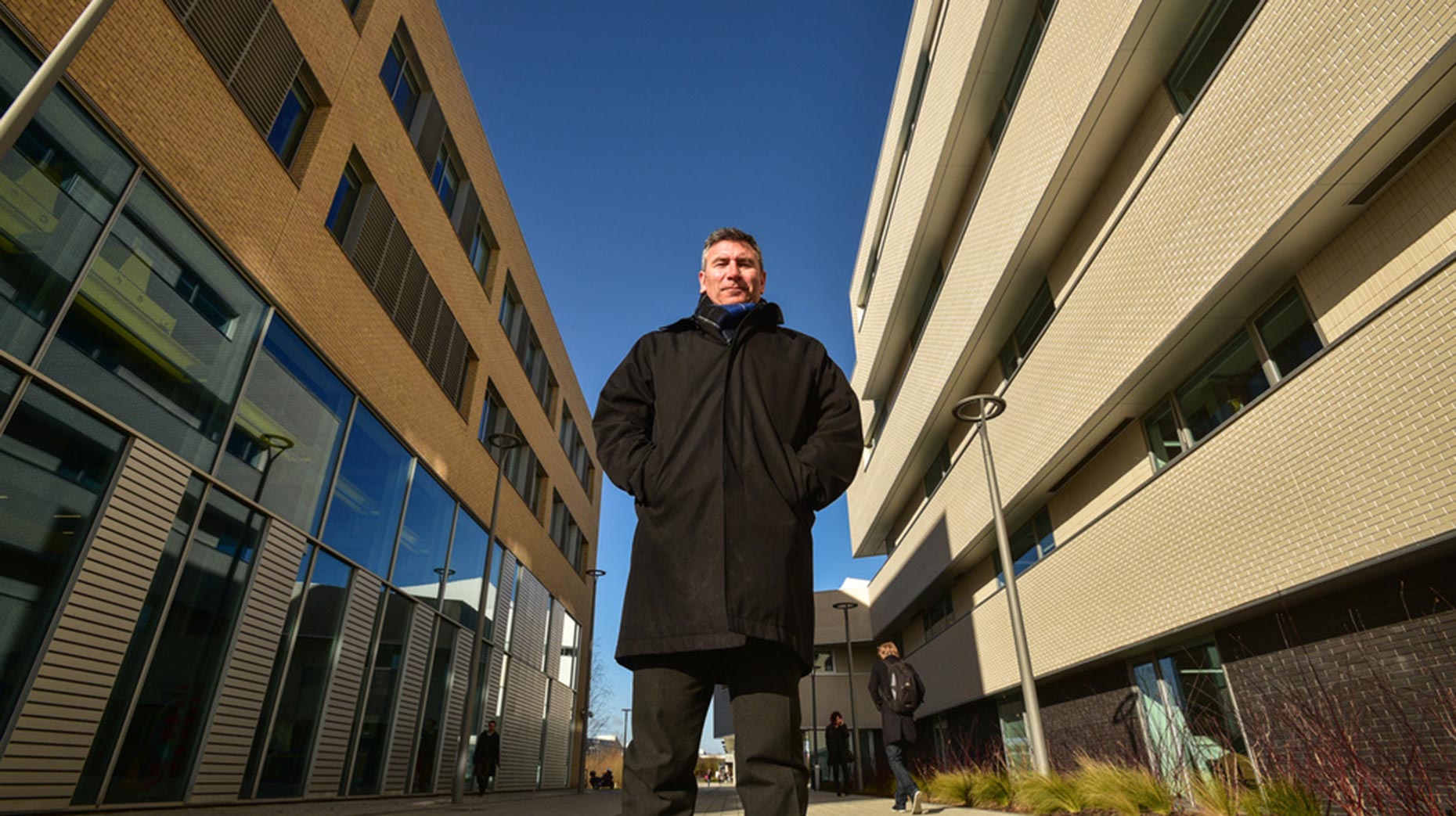 As the sun sets on the bustling Brayford Pool in Lincoln, architect and businessman Nigel Stevenson can proudly watch as his portfolio of contemporary creations illuminates. From an innovatively restored derelict warehouse turned university library, to landmark floating restaurants and a music venue that started life as a railway engine shed in 1874, the achievements of a once aspiring footballer have truly made their mark.
---
This feature interview was first published in issue 18 of the Lincolnshire Business weekly magazine, now available to read at www.lincsbusiness.co. Subscribe to the email newsletter to receive the latest edition in your inbox this Friday.
---
Although Stem Architects Director Nigel Stevenson, 49, describes himself as having always been artistic, he fell into a world of architectural design through a common family adversity. "There was a reason I didn't go to university immediately," he said.
"I grew up in a place called Mexborough in South Yorkshire and went to Doncaster Art College. My dad used to work in the coal industry but he'd been on strike for a year. It was for that reason that I took a few years out to earn some money before then going to study for my qualifications, which I did when I was about 21." He added, "During my time out I was also playing semi-professional football and did, naively, at one point think I could make it.
"I studied art at school and I liked the idea of architecture, so I rang Hull School of Architecture to see my options. The Head of the School of Architecture at the time, Christopher Jones was the son of a coal miner. I told him why I'd had a few years out and a day later I got an unconditional offer."
Nigel graduated from Hull School of Architecture in 1991 and went to work for the then University of Humberside on a new campus in Hull. "For political reasons that project got shelved," he explained. "The Vice Chancellor at the time, Roger King, did a deal with the university project company in Lincolnshire to bring the University of Humberside into the county in the early 90s. I was then seconded to come down to Lincoln and work on the new university.
"We started a company called UL Architects which was owned by the University of Humberside & Lincolnshire, which later became the University of Lincoln when David Chiddick arrived as Vice Chancellor.
"I've worked on most of the university buildings in some capacity as project manager or as architect over the years. But when David Chiddick left in 2008, I set up Stem Architects Ltd and left the university with the architecture team to become a totally independent company. We've gone on to pastures new since then and built up a fantastic client base."
---
Read the full story in issue 18 of Lincolnshire Business magazine now.