Policing Minister appoints task force to assess Lincolnshire funding
Minister visit: Policing Minister Mike Penning visited Lincolnshire to discuss sending a Home Office task force to the county.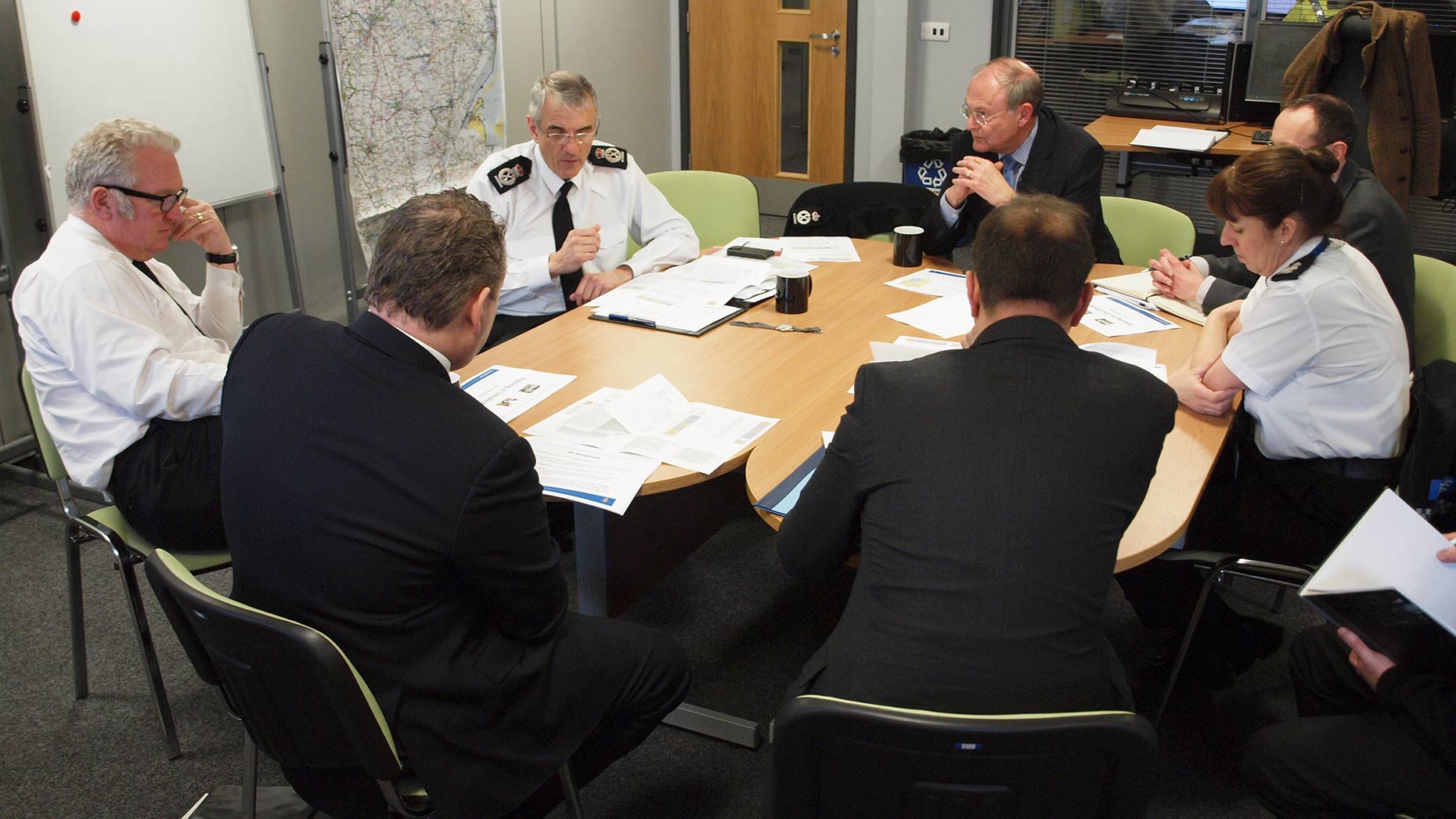 Discussions between Policing Minister Mike Penning and leading Lincolnshire Police officers have resulted in a decision to send in a Home Office task force to the county.
The fact finding team will arrive in Lincolnshire next week to assess how the police operate and listen to the views of the force on how to address the funding shortfall it faces in the next few years.
The force faces a funding gap of about £7 million to balance the books by 2016-2017. Without additional funding, jobs could be lost, with officers, PCSOs and support staff all at risk.
As previously reported, Lincolnshire's Police and Crime Commissioner Alan Hardwick and Chief Constable Neil Rhodes visited Westminster to apply for extra funding for the force in January.
However, the minister refused to confirm or deny whether Lincolnshire would be in line for a grant.
If the application for Special Grant Fund support is accepted, it could be made available from April 2015.
Lincolnshire Police Chief Constable Neil Rhodes said: "It's really positive news that Mike Penning has taken time out of a very busy ministerial schedule to come to Lincolnshire to see for himself how the force operates.
"The real challenge for us is to get a sensible settlement from the government to make sure that the vibrant organisation which is Lincolnshire Police can be sustained in the years ahead.
"We certainly had a very positive conversation with the minister. He has made it very clear that he is committed to changing the structure of policing in this country and that can only be good news for Lincolnshire."
Police and Crime Commissioner for Lincolnshire Alan Hardwick added: "I don't think anyone expected the minister to come with his chequebook, but what the day has illustrated is that the government are listening and looking at the way Lincolnshire is policed efficiently and effectively.
"They're taking away lessons and are sending a Home Office task force to look at the way we police, to see how those lessons can be applied, and I'm confident that we will be able to add something to the coffers of Lincolnshire Police as a result.
"He's realised that we have got a message, a way of policing which is efficient, effective and could be replicated in other parts of the country."