March 11, 2015 9.24 am
This story is over 85 months old
RAF Waddington dog handlers impress at Crufts
Dramatic show: A police dog display team from RAF Waddington produced a spectacular performance at the world's largest dog show.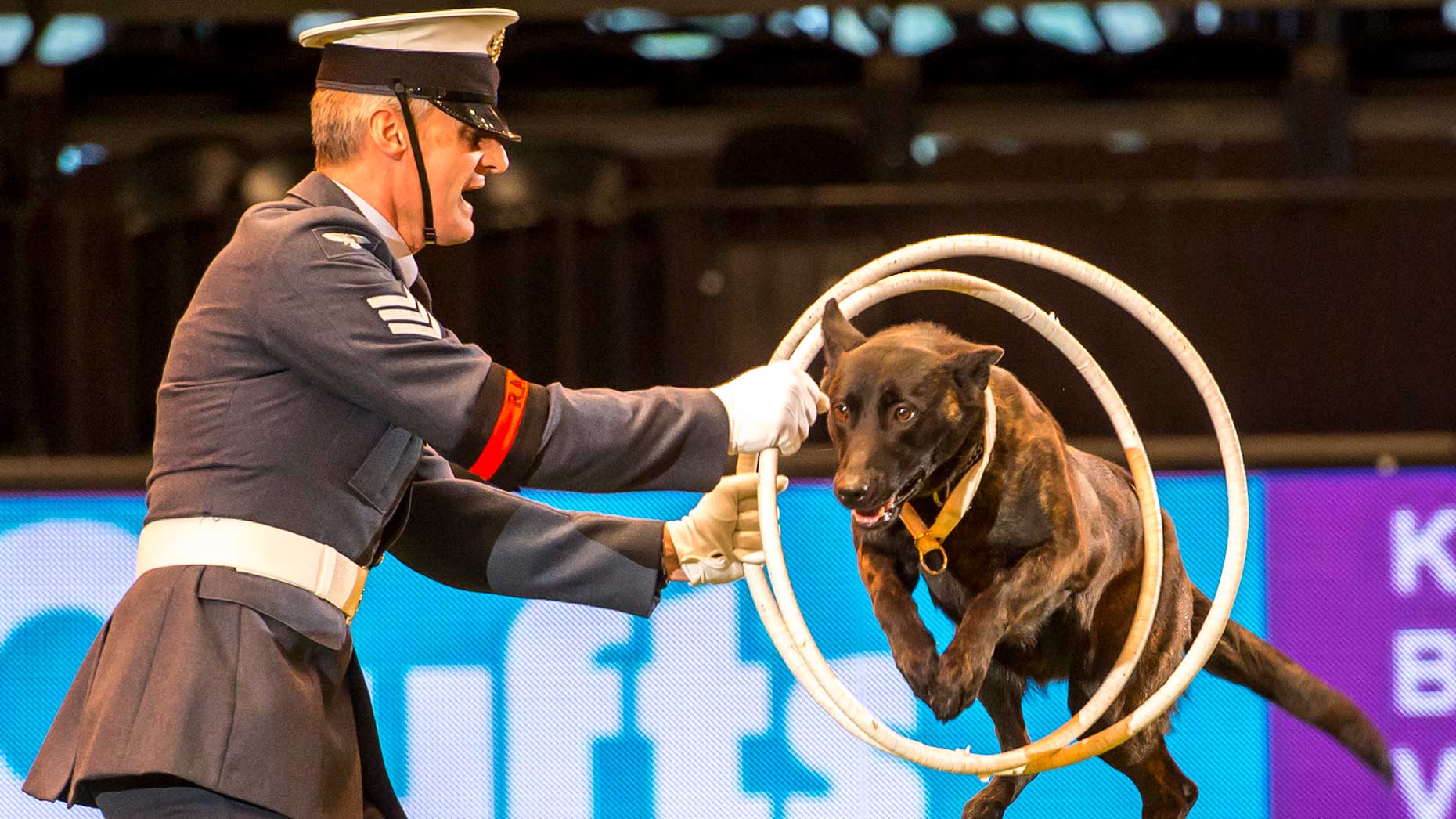 A volunteer police dog display team, consisting mainly of staff from RAF Waddington, wowed crowds with a performance at the world's largest dog show Crufts on March 7.
The RAF Police Military Working Dog Display Team spent hours preparing for the show at the airbase near Lincoln, passing a stringent selection process to make the final cut.
The performance took place in front of a crowd of 5,000 at the National Exhibition Centre in Birmingham.
Dog section chief, Sergeant Andy Walker was partnered with Nora, a dutch herder who recently came out of training.
Sergeant Walker performed at Crufts last year, but said that this year's display was very different.
He said: "This year saw the resurrection of the full marching demo team including obstacles and jumps, and it's these types of things that are real crowd-pleasers.
"Half the team had never done anything like this before, so it's been a baptism of fire at the largest show in the world."
The handlers were faced with mastering a new marching technique designed especially for the competition.
Corporal Steve Wilson, another Waddington Crufts veteran, said: "With my previous experiences at Crufts, I could help the new team members with their marching and make sure that the dogs were up to standard as well.
"I enjoy Crufts because people are really happy to see us performing. It makes me really proud, especially with the final march off to music."
Corporal Kassie Palmer, who performed at Crufts for the first time this year, was partnered with Nelly, a Mali patrol dog.
She said: "I never thought Nelly would work well around other dogs because I tend to run her on her own, so it's been really good to see her develop and her reactions to that.
"I was nervous, especially after I was only told how many were going to be here, but those who have done Crufts before said that with the lighting, you can't really see the audience – which was probably a good thing!"