Family's heartbreak: Report into baby's death reveals hospital skewed records
"We deserve respect": The family of newborn twin Thor Dalhaug have spoken out after a coroner's report highlighted the true extents of the mistake that led to his death at LCH.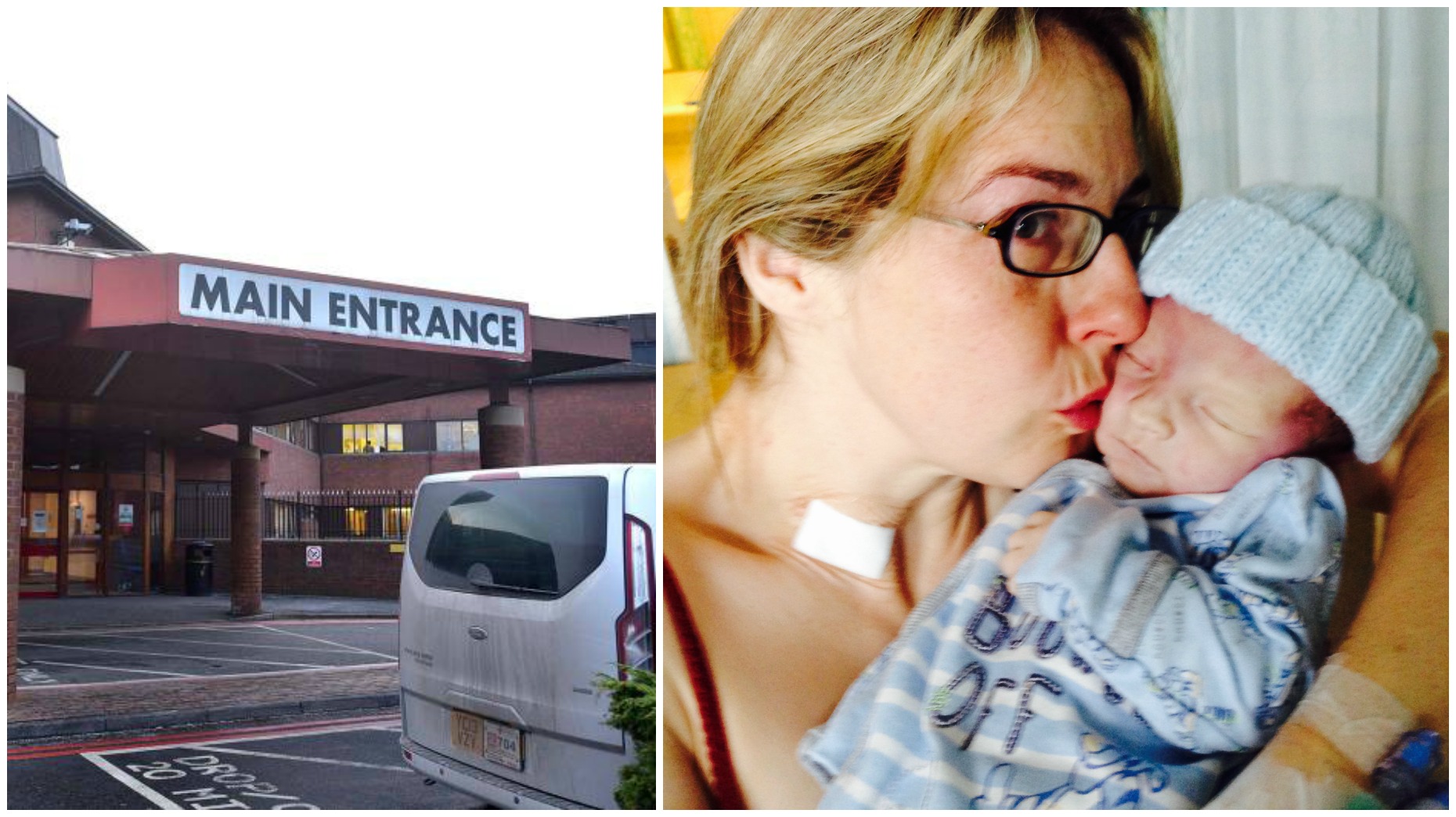 The family of a twin boy who died at birth after a number of "unacceptable and unorthodox" mistakes at Lincoln County Hospital have told of their heartbreak, following a damning coroner's report.
As reported previously, Thor Dalhaug died after an unsupervised junior surgeon used forceps "in an unacceptable way" during a caesarean. The brain injuries that he incurred as a result were fatal.
A report by coroner Staurt Fisher highlighted that the surgeon responsible for the mistakes, Dr Deniz Al-Hirmizy, had only begun working at the hospital that day.
Mr Fisher stated that he was concerned by the lack of steps taken to discipline the clinicians involved, or limit their practice given unacceptable techniques.
Staff at the hospital failed to produce a full record of the death. In fact, the report claims the operating surgeons had neglected to note the full circumstances and mistakes made.
Senior management are said to have dissuaded the surgeon from including the fact that forceps were used as they were concerned how this would be perceived if the matter was investigated.
Thor's parents have spoken out about the impact the investigation has had on their family, stating that "the trust have acted appallingly and must be held accountable for their actions."
Rolf Dalhaug and his wife Michelle, after many failed attempts at IVF treatment, were delighted when Michelle fell pregnant with twins. She went into labour in September 2013.
The couple spent an extended length of time in hospital after their horrific ordeal and said the kind help and support they received from support staff saw them through.
Rolf thanked staff on the ward: "Michelle and I would like to pay tribute to the midwifes and support staff who looked after us. Their kindness and support was a great comfort to us at a very difficult time. They were truly amazing people and we have nothing but the utmost respect and admiration for them.
"The loss of Thor has devastated our lives, especially so with the appalling circumstances surrounding his death. We count ourselves among the lucky ones as we have Harrison, but this does nothing to take away the pain and scars we will carry for the rest of our lives.
"The birth of our sons will never be a joyous day, but instead be a day that haunts our thoughts and feelings every single moment. Every first, every Birthday, every Christmas and every single day will be a mixture of great joy tainted with deep sadness.
"Senior medical professionals and NHS management have a duty to investigate and a duty of candour while doing so. When they breach this duty, they must be held accountable for their actions.
"Their track record is also a great concern and I firmly believe it is in the public interest that the trust must finally be subject to a formal, thorough and independent investigation.
"One thing I refuse to allow, is that Thor's life was for nothing. Bereaved parents should not have have to fight for answers and the truth, we deserve the utmost dignity and respect.
Dr Suneil Kapadia, medical director for United Lincolnshire Hospitals NHS Trust said previously in a statement: "We are deeply sorry for the shortcomings in care provided to Thor's mother and the tragic impact this has had upon Thor and his family.
"United Lincolnshire Hospitals NHS Trust has accepted liability for Thor's death and will be working with the family's solicitors to agree an appropriate compensation package."
Rolf added: "It is a basic human right to know the full circumstances of our babies deaths. We accept accidents can, do and will happen. What we do not accept is their failure to be honest, their failure to learn and their failure to act. If some good can come from Thor's loss, then we can take some small comfort from that.
"I would also add that the Trust continued highlighting that they will pay us compensation is insulting. It's not about compensation but patient safety and duty of candour."