Spaces to reduce for five months of Broadgate car park repairs
Car park refurb: A five month project to repair Broadgate car park in Lincoln will begin on April 20, with the number of spaces reduced.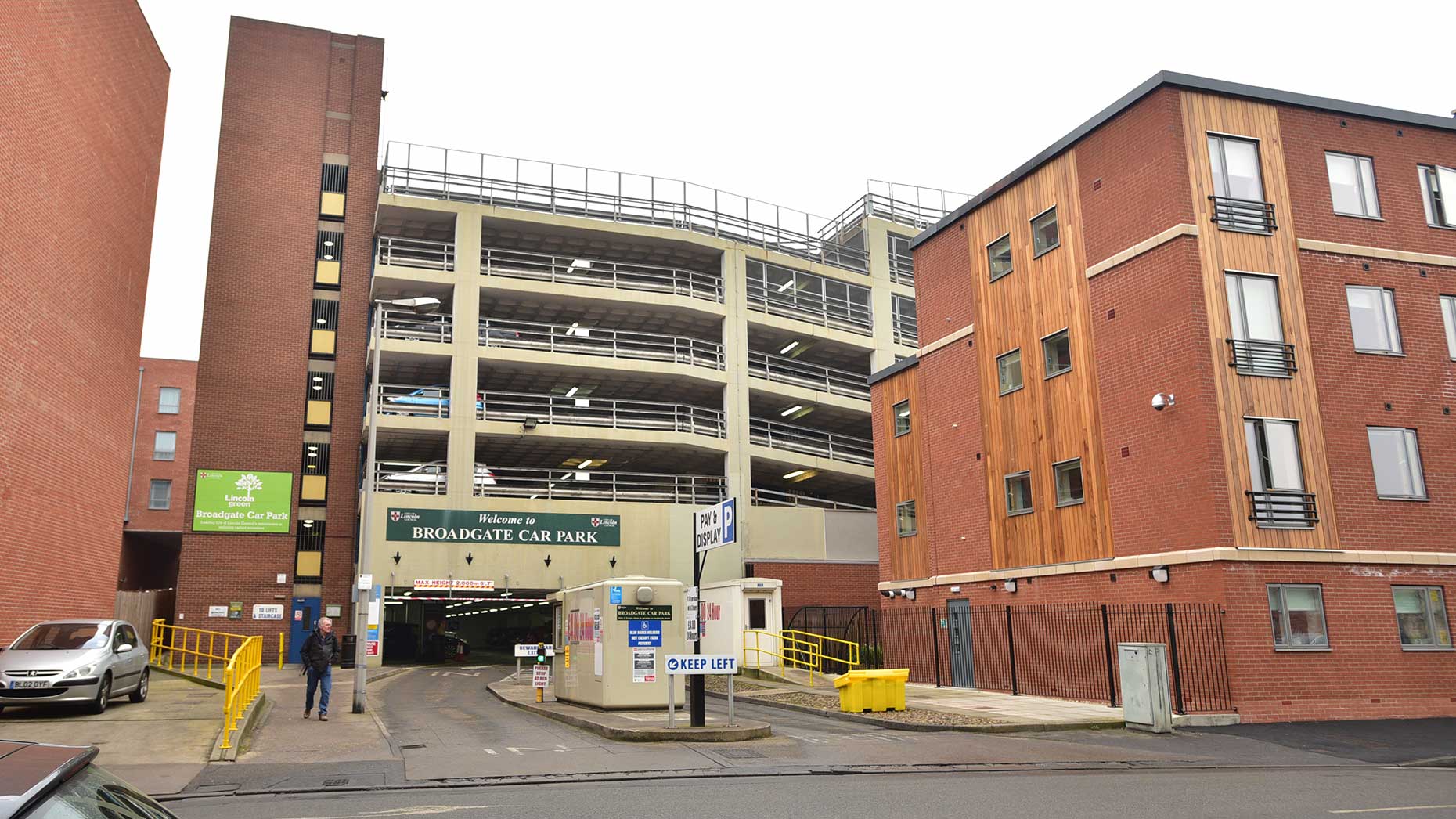 A £700,000 programme of repair works to Broadgate car park will get underway on Monday, April 20, and although it will remain open, up to 70 spaces will be lost during work.
The project, which was approved by the City of Lincoln Council in February, will see essential concrete and surfacing repairs.
A completion date has been set of October 1, a duration of just over five months.
The council, which operates the car park, is under a legal obligation to carry out the repairs under the terms of its current lease.
Works will be taking place during a period of multiple road schemes in the city centre, therefore the car park will remain open to ensure there is minimal disruption to residents and business users.
Broadgate has 430 spaces and it is expected that no more than 70 will be unavailable at any time. Signage and traffic management will be put in place to inform pedestrians and motorists of arrangements.
Mark Wheater, Strategic Property Manager for the city council, said: "Broadgate is an important car park in the city and we are grateful for people's understanding and continued co-operation while the works take place."
The city council's other multi-storey car parks, Lucy Tower Street and Thornbridge, were refurbished in 2013 as part of the council's asset improvement programme.
Prices for parking at Broadgate range from £1.10 for an hour to £4.10 all day for cars and £2.10 all day for motorbikes. Reduced rates are in place during weekends and bank holidays.