May 6, 2015 11.29 am
This story is over 85 months old
Labour's lead narrows in Lincoln Vote for Policies survey
Final update: Labour's lead in the Vote for Policies survey has reduced but the party still holds a comfortable margin over its rivals.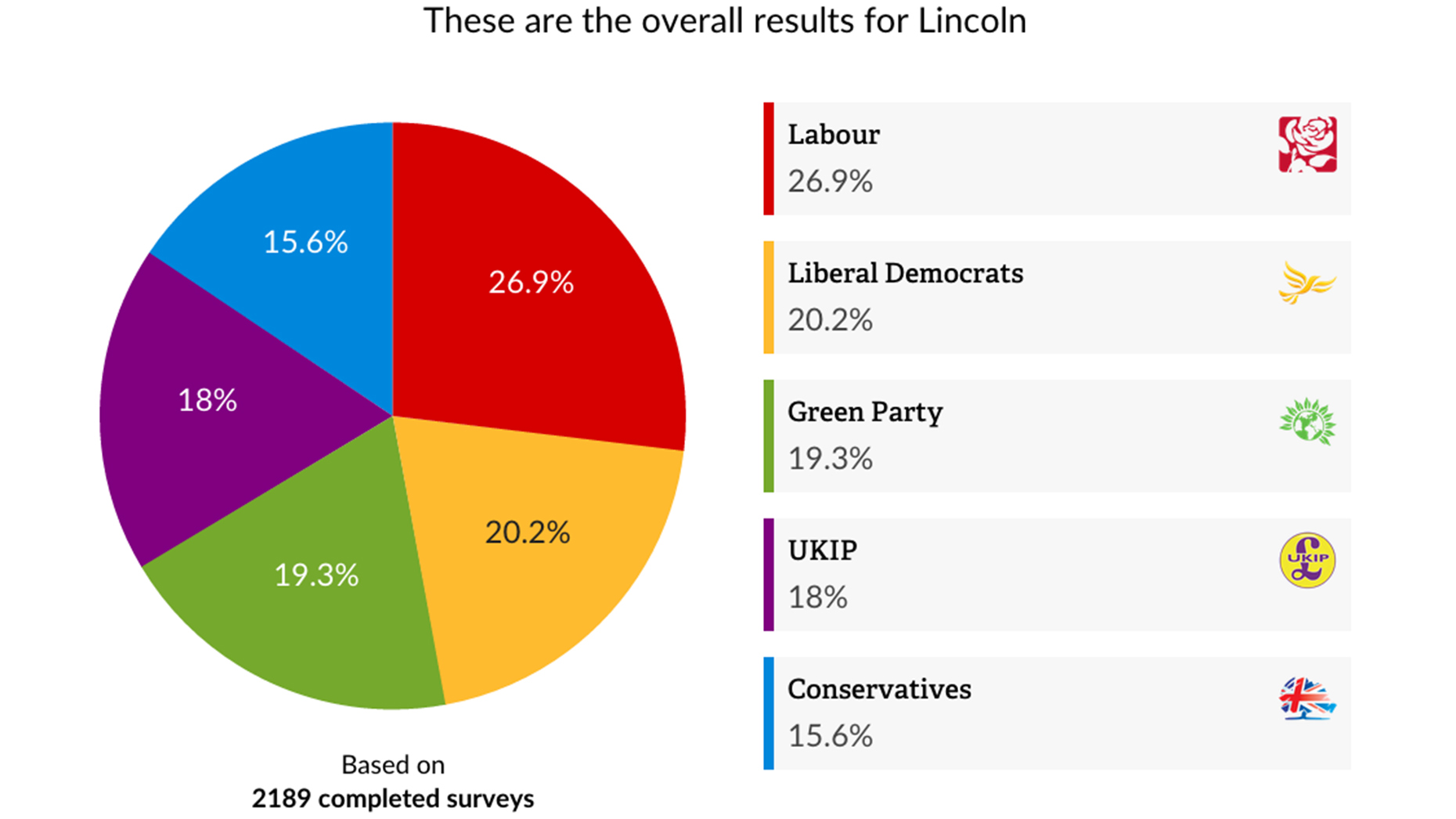 Labour's lead in the independent online survey Vote for Policies has slightly reduced but the party still holds a comfortable advantage over its rivals.
Nearly 2,200 would-be voters in Lincoln have taken part in the online survey, almost 600 more than since the last update on April 20.
In that period, Labour's lead has reduced from 30.1% to 26.9%, still 6% over the Liberal Democrats in second place.
The Green Party remain in third, despite not fielding a candidate for the parliamentary elections in the city.
UKIP are in fourth place, with respondents particularly impressed with their defence and foreign policies.
The Conservative Party, who are seeking to retain the seat they won in 2010, continue to trail in fifth position in the survey.
Vote for Policies is an apolitical website set up by Matt Chocqueel-Mangan in time for the 2010 general election, with over 300,000 people completing survey.
For the 2015 general election, Matt crowdfunded the site and got support from the Joseph Rowntree Reform Foundation.
He then asked all the parties for their 2015 pledges so he could build the site, which was launched in February of this year. After the manifestos were released, the key commitments were summarised for the ten areas Vote for Policies covers.
According to web analytics website Alexa.com, Vote for Policies is the most popular vote matching service in the UK.
Matt said: "The site is designed to make finding the basket of party policies you have most in common with as easy and as accurate as possible so you can make an informed choice.
"Rather than assuming people don't want to take part or are unable to express an opinion, I found a way to make it easier.
"The comments we have received have suggested that lots of people were surprised by their results, and felt confident enough to change their vote, or they decided to vote for the first time ever."