June 3, 2015 2.08 pm
This story is over 82 months old
"Close call" for Lincoln PC who suffered heart attack during training
Brave colleagues: PC Terry Stamp is thanking brave colleagues and emergency service staff who saved his life.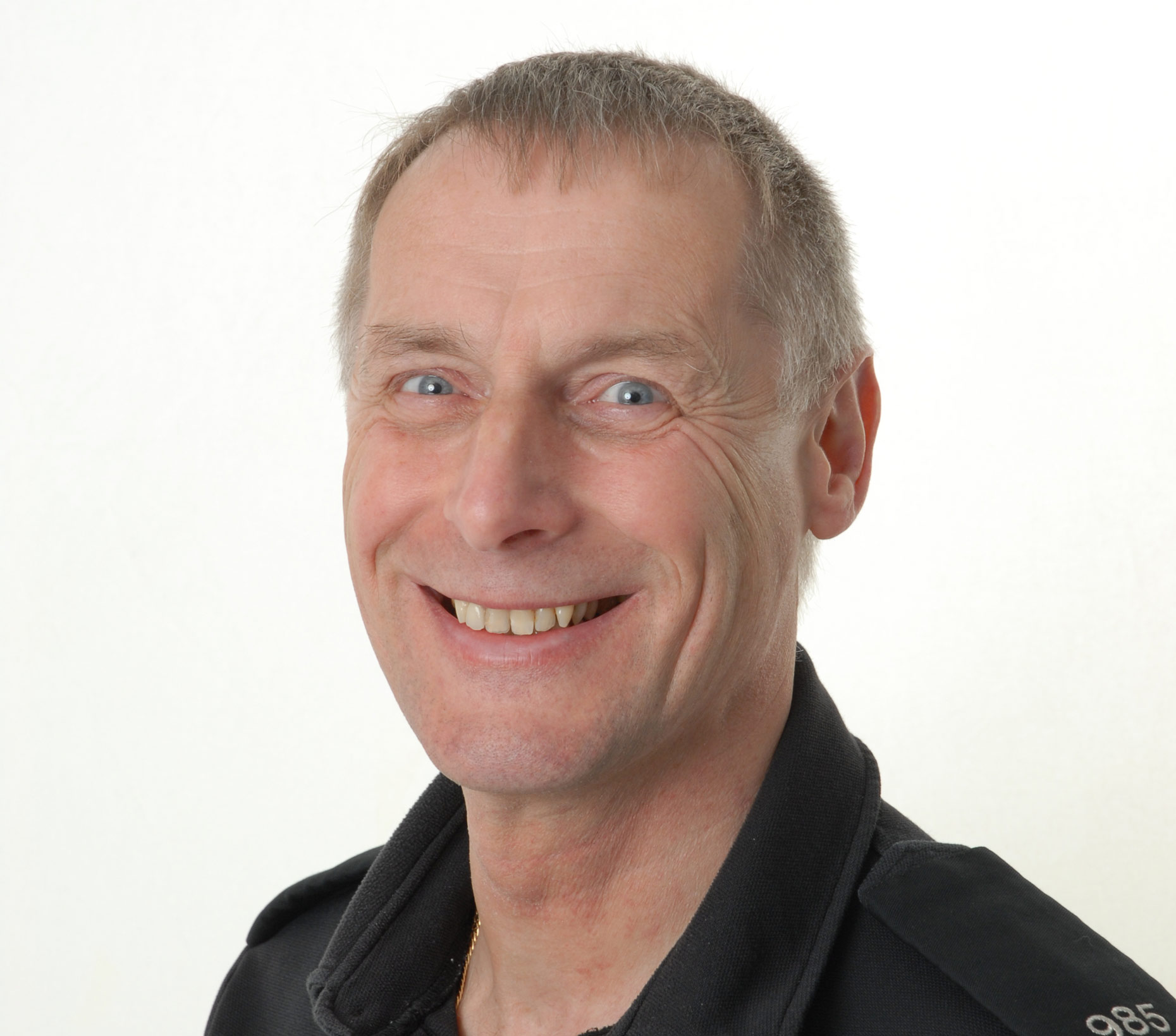 PC Terry Stamp of Lincolnshire Police is counting his blessings after colleagues and emergency services saved his life.
The 59-year-old Lincoln-based officer suffered a severe heart attack during a fitness test at RAF Newton on Monday, June 1.
Luckily, while surrounded by almost 100 officers and an on-site defibrillator, Terry was in good hands.
If it were not for prompt action by colleagues, swift attendance of the emergency services and CPR, Terry may not have ended up where he is today – recovering and reportedly doing well at Lincoln County Hospital.
Lincolnshire Police Chief Constable Neil Rhodes spoke to The Lincolnite after the incident, marking the event as a lesson in the importance of having defibrillators on all police sites, and thanking NHS staff and paramedics.
He said: "It was during the fitness test that Terry collapsed and an ambulance and air ambulance arrived swiftly on site.
"It was great to be able to visit Terry in hospital and I was surprised to see him sitting upright and looking like his old self.
"He absolutely understands that this was a close call and if people hadn't taken the action that they did things could have gone very differently.
"I've known Terry since he joined the force in 1988 and he served as a special officer for 14 years prior to that still.
"The training is an annual exercise with different levels. He was taking part in the higher standards test, but he is very fit and active.
"The incident underlines the importance of having defibrillators on all our sites and I would encourage any large-scale employer to make that investment too.
"Terry wanted me to thank his colleagues in particular. And I was extremely impressed with the high quality of care that he received by emergency teams and Lincoln County Hospital staff.
He wants me to pass thanks to colleagues for actions and Ambucopter/NHS who saved his life. I'm very proud of him/my staff/colleagues in NHS

— Neil Rhodes (@CC_Lincs) June 2, 2015
Superb quality of care in Lincoln County Hospital Coronary Unit.

— Neil Rhodes (@CC_Lincs) June 2, 2015