August 10, 2015 3.13 pm
This story is over 76 months old
"Sheer bad luck" and technical problems cause cancellation and changes to Red Arrows displays
Difficult weekend: The Red Arrows were forced to cancel and alter some of their shows this weekend due to mechanical troubles.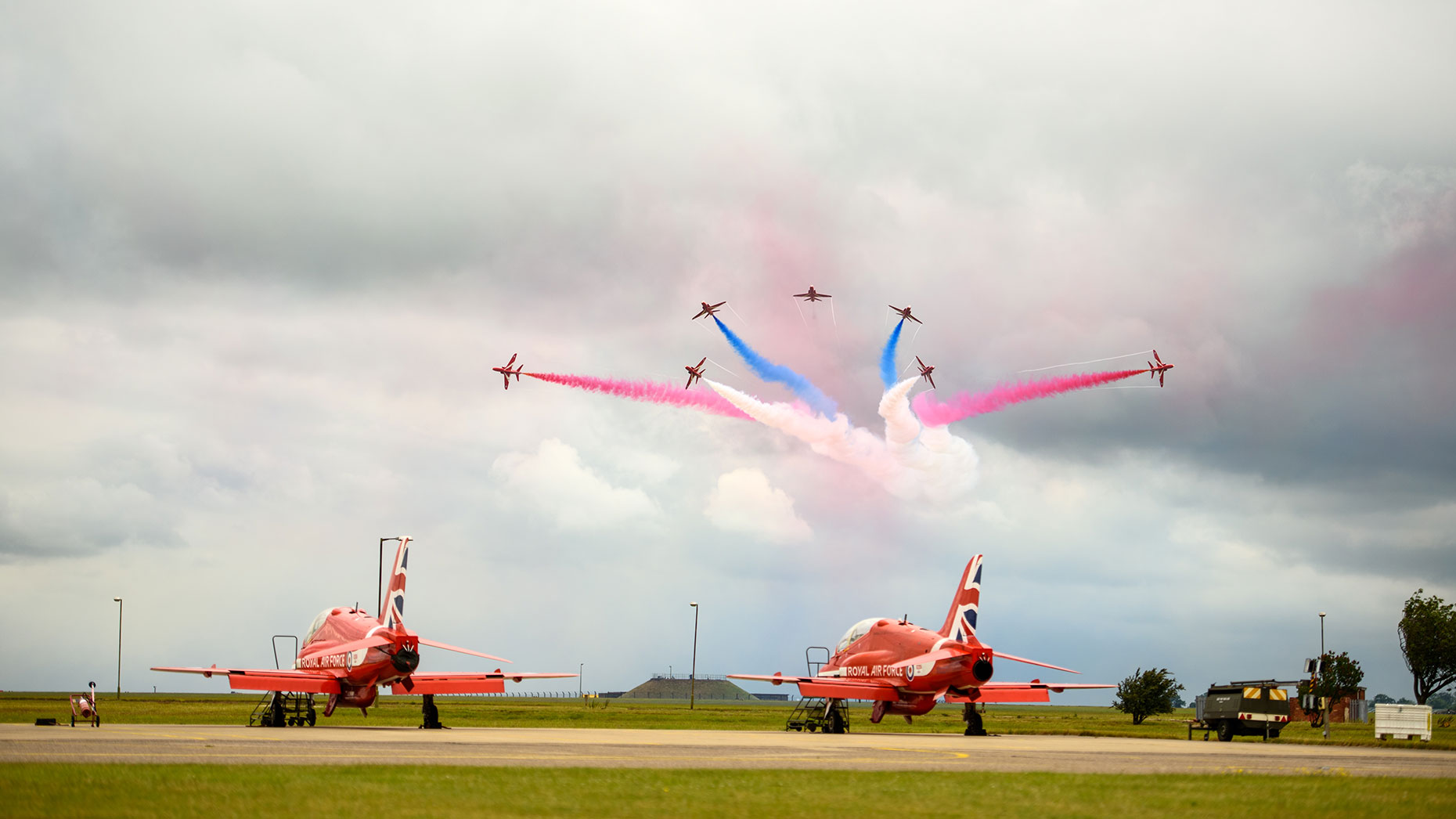 The RAF Red Arrows were forced to cancel and alter some of their shows this weekend due to mechanical troubles.
Thousands of expectant fans were left disappointed in Belfast and Newcastle as the Reds were left with no alternative but to call off their displays.
A variety of technical issues had meant that the team were unable to complete a practice as a nine-ship, which is required before they can display in front of the public.
The engineers fixed the faults just before midday, in time for the Arrows to perform their flypast over Trent Bridge, to celebrate England regaining the Ashes.
On their way back to RAF Scampton, one of the aircraft suffered a radio malfunction which meant that a nine-ship practice could not take place again.
Following further work on the jets overnight on Saturday, the team were able to finish a full practice on Sunday morning before heading from their base for a display in Blackpool.
With just 30 minutes until their performance, one of the jets (Red 9) developed further problems and was left out of the display.
Red 10, Squadron Leader Mike Ling, said: "We are sorry for the cancellation of the Newcastle display and for the need to fly just an eight-ship display at Blackpool but the events really were out of our control and we were struck with sheer bad luck.
"In my seven years of experience with the Red Arrows, this has been one of the most challenging weekends I've seen. It goes without saying that we do not take any unnecessary risks, with the safety of all concerned our number one priority.
"The Blues now have two engineering days to work on the aircraft for the next 'push' that starts on Wednesday, during which we have eight displays and many flypasts planned.
"I hope we get some better luck with serviceability and with the British weather!"We look forward to the rest of the summer display season and are excited about performing to many millions of people over the coming weeks."
Red 10 explained the technical issues in detail here.