December 3, 2015 5.17 pm
This story is over 72 months old
Top 10 stalls to visit at the 2015 Lincoln Christmas Market
What to see: Check out our favourite stalls from this year's Lincoln Christmas Market.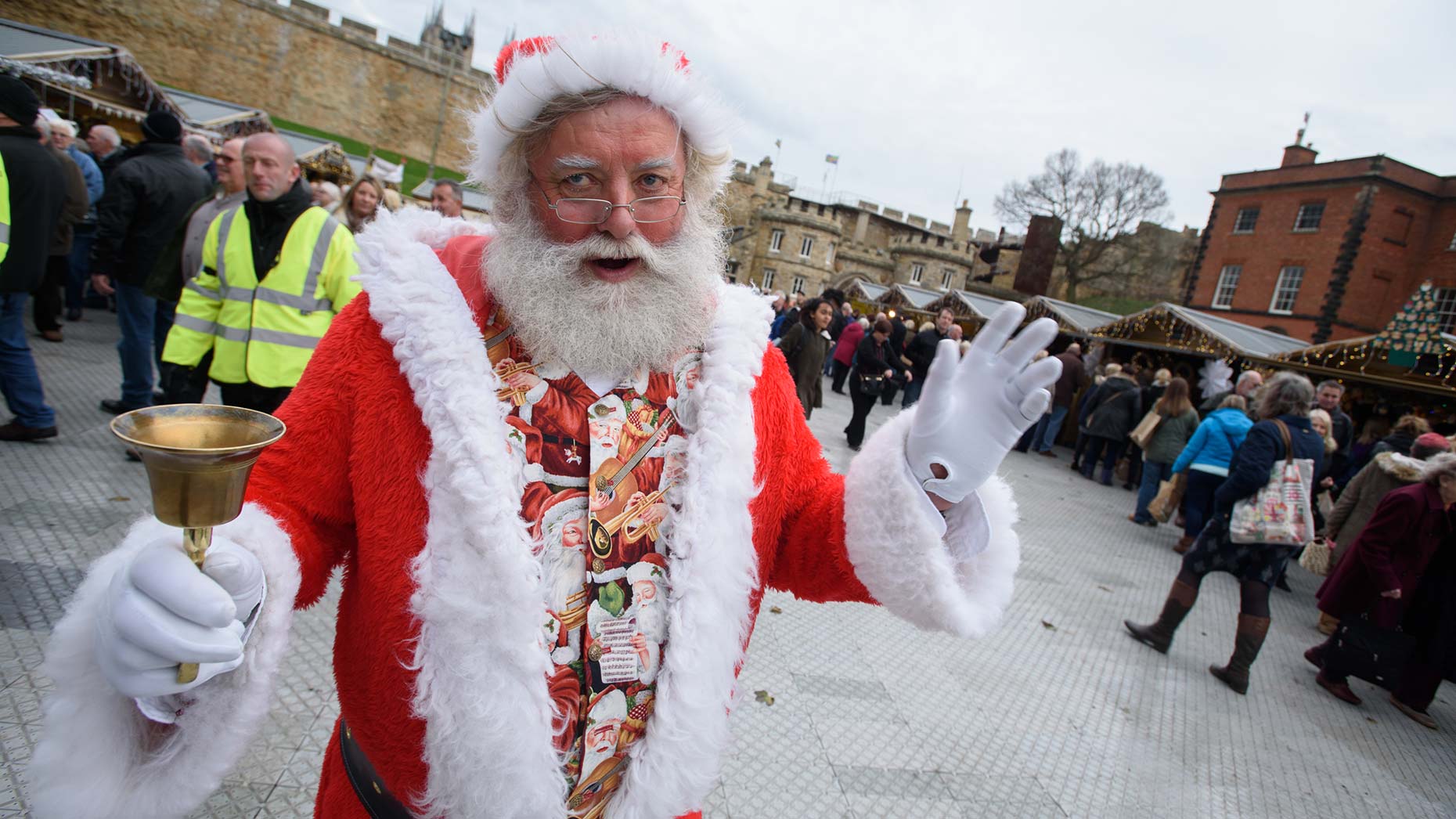 With over 200 stalls to visit at the Lincoln Christmas Market 2015, finding the perfect festive gift for a loved one or a little treat for yourself shouldn't be too difficult.
All stalls are worth a glance over, but if you're looking for a more comprehensive guide, look no further than 10 0f The Lincolnite's favourites this year.
Also check out our superguide for this year's market.
---
Sloemotion Ltd
Location: The Lawn
A range of fruit-based liqueurs made traditionally by a small family-run business with a keen interest in wildlife.
Caroline Conroy, said: "We started off making sloe gin as a bit of a by-product and it just took off. People were more interested in the gin than our bed and breakfast.
"We keep experimenting so we've done drinks with whisky, port, a damson gin, and they all pack a punch."
Caking it Special
Location: The Lawn
Festive fruit cakes, sponge cakes, minions, Santas, gingerbread men, all handmade and customised by a team of expert cake makers.
Trevor Marland, one of the stallholders, said: "Every single thing on display is handmade here in Lincoln. We were here last year and it's just amazing.
"Everyone's really happy and it's the best market in the country."
Moonlighting
Location: Westgate
Quirkily designed recycled bottles, with LED lights drilled inside to ensure that they stand out from the crowd.
Ivor Keeley, a stallholder at Moonlighting, said: "Every single design is unique – there won't be another bottle like it in the country.
"The atmosphere is very good, especially for the opening day and I'm looking forward to the rest of the week."
Cardology
Location: Westgate
A new attraction at the market for 2015, check out a variety of skilfully crafted 3D pop-up cards and calendars.
Dipa Shah, owner of Cardology, said: "They're very intricate pieces of art, which are made by slotting little pieces of card together, and we then stitch them together.
"Myself and my sister started designing these cards about seven years ago and I'm glad we're about the Lincoln Christmas Market for the first time, which is certainly busier than I expected."
Santa Sacks Co
Location: Lincoln Castle
Personalised hessian Santa Sacks, a perfect way to present your Christmas gifts to family and friends, are making their first appearance at the Lincoln Christmas Market.
Managing Director Stuart Maclaren said: "I was very surprised to see all the people come in so early. Masses of people are here and are placing their orders."
Cathedral Heights Brewery
Location: The Lawn
Three different, authentic real ales made by a local microbrewery, festive mulled wine, lager – what's not to like?
Steve Martin, owner of Cathedral Heights Brewery, said: "It's just good fun here at the market – it's always busy and energetic and gets you right in the Christmas spirit."
Fragrance Express
Location: The Lawn
Elegant, artisan-crafted decorative are sure to add an instant glamour to your Christmas this year.
Stallholder Paul Haynes said: "It's our first time to the Lincoln Christmas Market – we waited three years to get a stall and we hope our patience will pay off."
The Continental Bakery
Location: The Lawn
An old favourite, The Continental Bakery will leave you full, with a range of delights including glazed doughnuts, cheese bread buns, carrot cake and Oreo muffins.
Matt Gawlik from the bakery said: "We've been here every year since I can remember. It's very successful for us.
"It's the biggest market in Europe and the atmosphere is always fantastic."
"You have to come and have a look!"
Bubble Inc
Location: Lincoln Castle
Perfect stocking fillers for Christmas for less than £20 from the Guinness World Record holders.
Take your pick of various bubble machines or wands to make a variety of patterns or even colours.
Samsam Bubbleman said: "Come down a make a giant bubble! We've been here for a number of years and I just love the market, the castle. There's lots of Christmas markets but there's something about Lincoln which is a bit special."
Our Tiny Bees
Location: Lincoln Castle
Right at the start of the market, visitors can check out a range of exotic and natural skincare products and candles, all of which are environmentally friendly.
Jonathan Stead, owner of Our Tiny Bees, said: "It's the biggest, best and most festive Christmas market in the UK. This is the second time I've been here and it's a lot warmer than it was before!"