March 17, 2016 12.18 pm
This story is over 73 months old
Red Arrows leave Lincoln for yearly Greece training
The Red Arrows have left their home base at RAF Scampton near Lincoln to complete training in Greece. The aircraft took off from on March 17 at around 11am, with a two hour delay due to foggy conditions en route in Munich. https://twitter.com/rafred10/status/710402014681931776 The Reds will operate for the next two months Greece, as the…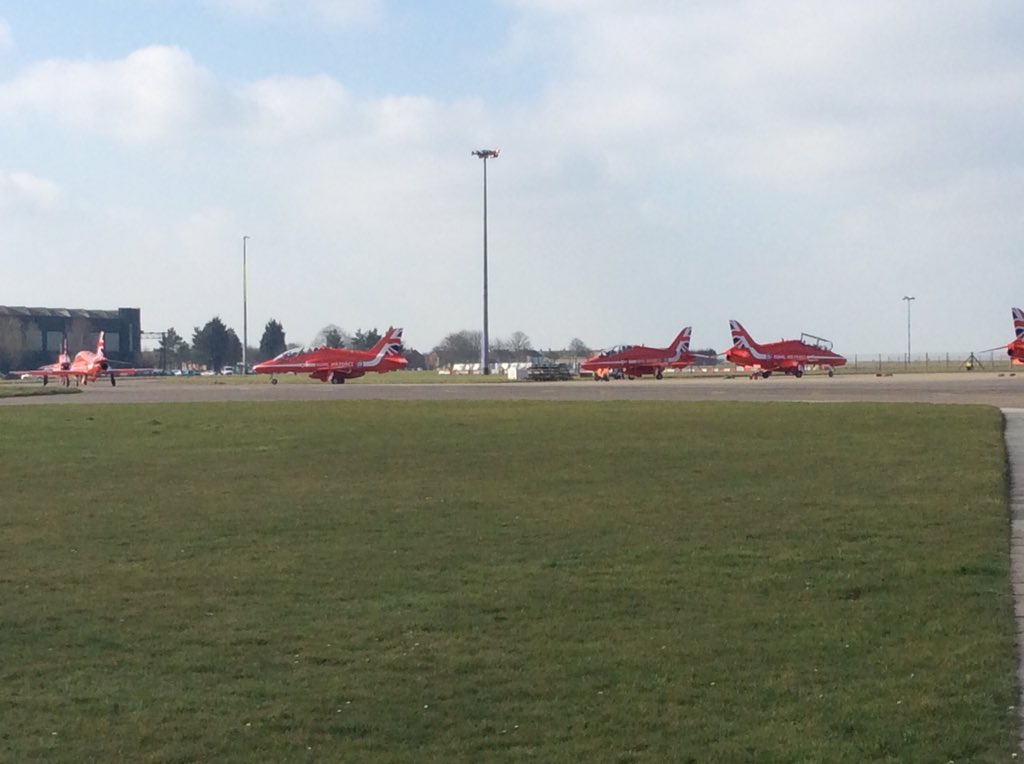 The Red Arrows have left their home base at RAF Scampton near Lincoln to complete training in Greece.
The aircraft took off from on March 17 at around 11am, with a two hour delay due to foggy conditions en route in Munich.
https://twitter.com/rafred10/status/710402014681931776
The Reds will operate for the next two months Greece, as the pilots practice their display ahead of the 2016 season.
The annual training at the base is known as Exercise Springhawk and sees the Reds fly three times a day, five days a week, to perfect their performance.
The location guarantees the better weather, which is needed for the Red Arrows to practice and attain the necessary approval from senior Royal Air Force officers before they return and display in front of the public – known as Public Display Authority (PDA).