Lincoln coffee house to host city's first Death Café
Death and dying will be served up for visitors to Lincoln's first ever Death Café next month. St Barnabas Lincolnshire Hospice has announced plans for the event where members of the public can gather to eat cake, drink tea and discuss death. The Death Café will be held on Sunday, May 15 from 3 –…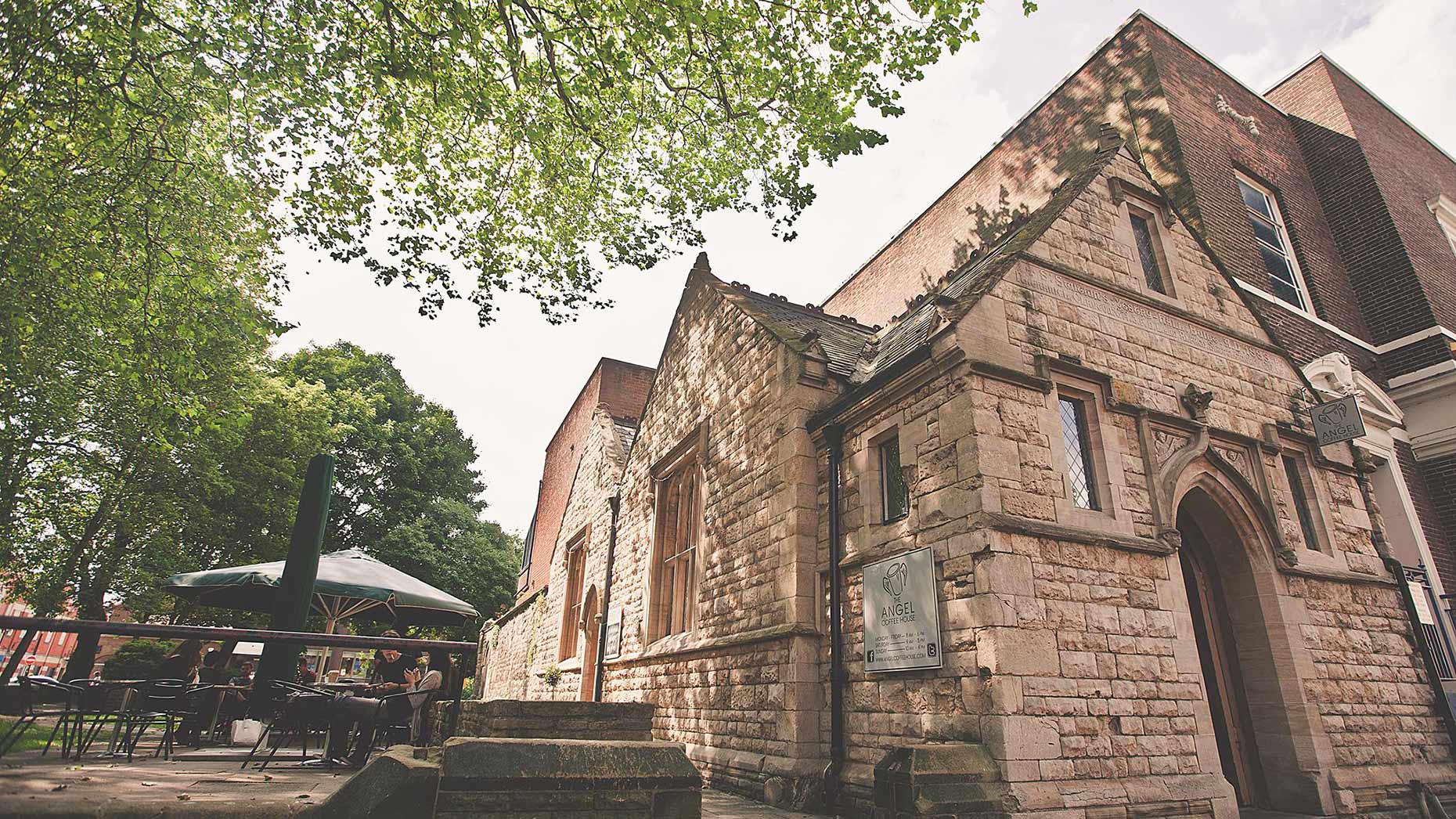 Death and dying will be served up for visitors to Lincoln's first ever Death Café next month.
St Barnabas Lincolnshire Hospice has announced plans for the event where members of the public can gather to eat cake, drink tea and discuss death.
The Death Café will be held on Sunday, May 15 from 3 – 5pm, at The Angel Coffee House on Free School Lane in Lincoln.
Artwork depicting the topics of death and dying will also be on display at the coffee house from Monday, May 9 for one week.
Michelle Webb, Director of Patient Care at St Barnabas Hospice, said: "Talking about death, dying and bereavement is a subject that many people can find challenging. In many ways, it has become a modern taboo with people desperately avoiding their own mortality.
"What we are hoping to do is help to change social attitudes towards death and dying and provide a safe haven where talking about death is encouraged.
"It is our view that having open and honest conversations will mean that we are all better equipped to support each other when death has an impact on our lives.
"Death Café really isn't as morbid as it may sound and its premise is to provide an environment where the important topic of death can be broached without judgement.
"Death can bring up many questions, opinions and feelings and with this in mind our professional counsellors will be in attendance to provide additional support or help if anyone should need it.
"Death Café is a new concept for us and we are looking forward to exploring the many topics that may arise from what constitutes a "good" death, to how someone would like to be remembered to the song they'd like playing at their funeral."
The Death Café movement was started by Jon Underwood in London in 2011 and thousands of have been held across Europe, North America, and the rest of the world since then.
Death Café is being held on the last day of Dying Matters Week, which runs from May 9 to 15.
The annual campaign urges people to talk more openly about death, dying and bereavement and make plans for the end of life.
St Barnabas Hospice will also host a second Death Café at Three Counties Deli and Coffee Shop in Long Sutton on Thursday, May 12, from 7 – 9pm.
To reserve your seat at the Death Café table contact 01522 559 504 or email [email protected]