June 13, 2016 3.01 pm
This story is over 88 months old
Countdown's Rachel Riley teams up with Red Arrows to inspire Lincolnshire kids
Countdown co-presenter Rachel Riley joined a number of high-profile businesses and the Red Arrows at a special event to inspire future generations of engineers, mathematicians and scientists in Lincolnshire. Lucky children from schools across Lincolnshire visited RAF Scampton on June 13 for the now annual STEM event to hear more about a future in science,…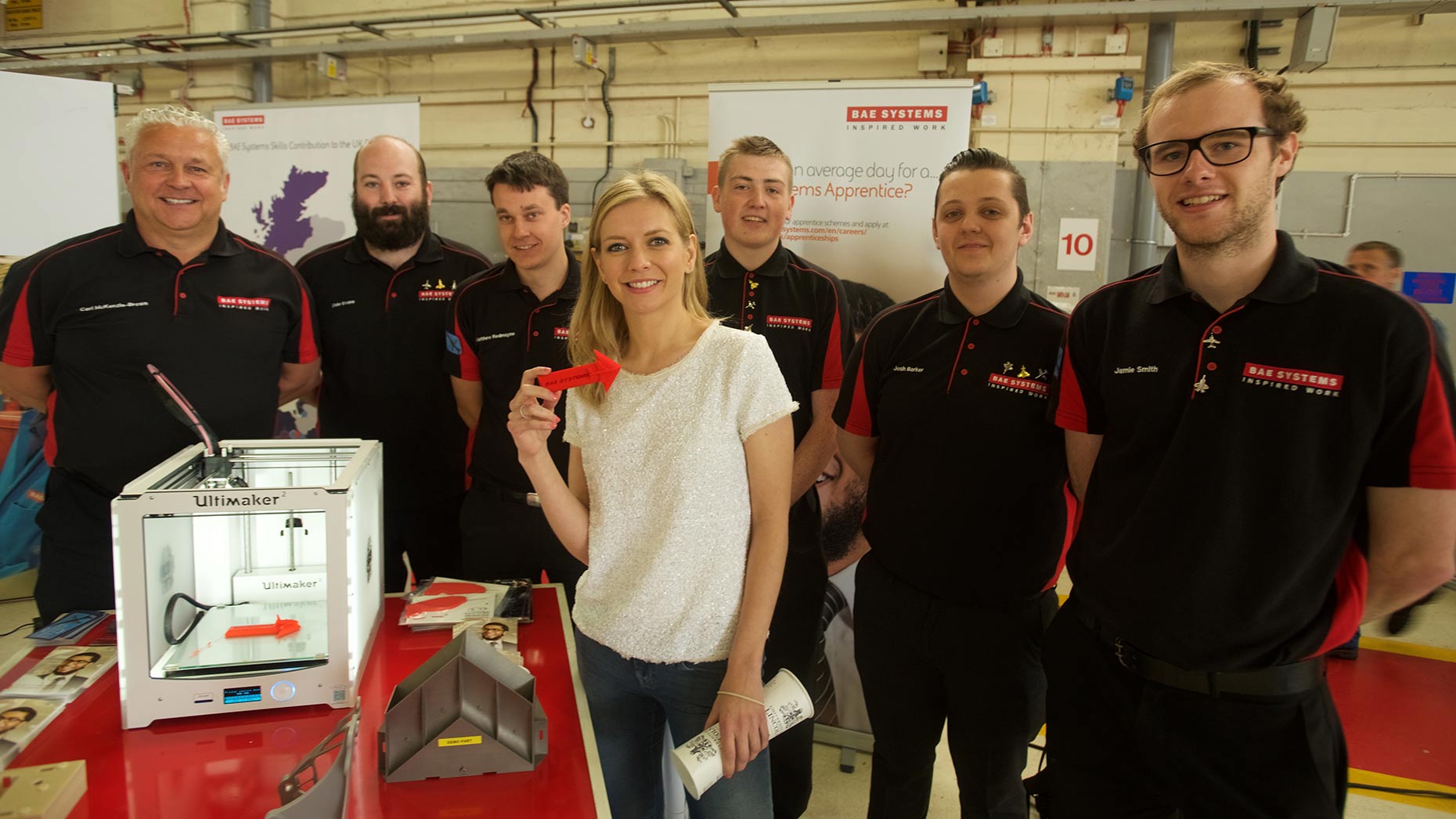 Countdown co-presenter Rachel Riley joined a number of high-profile businesses and the Red Arrows at a special event to inspire future generations of engineers, mathematicians and scientists in Lincolnshire.
Lucky children from schools across Lincolnshire visited RAF Scampton on June 13 for the now annual STEM event to hear more about a future in science, technology, engineering and maths.
The pupils were also treated to front-row seats for a performance by the Red Arrows at their base.
This was the third STEM day organised by the Red Arrows in partnership with the EBP.
Businesses including Jaguar, Land Rover and Siemens showcased their hi-tech work to 240 young people aged between 10 and 14.
The theme for this year's event was Women in STEM, with businesses attempting to encourage girls to think about careers in engineering and science.
Rachel, who is best known to viewers as the numbers lady on Channel 4's afternoon game show Countdown, was keen to stress the importance of urging more women to follow a career path in STEM.
She said: "People say that girls are more interested in languages and creativity and boys are more interested in STEM which is an absolute load of rubbish.
"Women are certainly under-represented in STEM subjects and that's from a really early age.
Today is about dropping those barriers – just ignore them, they're fictional. If you're a girl, if you're a boy and you enjoy a subject, go and do it.
Rebecca Hedge, a 15-year-old pupil at Sir William Robertson Academy, spoke to fellow school pupils about her experiences in wanting to pursue a career in engineering.
She said: "For most of my child life, so when I was at primary school, I was told that I couldn't be an engineer because I was a girl.
"But then with work experience I went to Cobham and they were really good and showed me just what I could do and that I could succeed just as well as the boys.
"More women are getting into engineering but for me it never came up as something that a woman could do."
Eleanor Morgan, who has worked as an aircraft maintenance mechanic with the Red Arrows for the last 15 months, said: "It's quite disappointing really to think that some females think that they wouldn't be able to do these jobs."