June 3, 2016 12.04 pm
This story is over 72 months old
Red Arrows pilots reward Lincoln students' team spirit
Students from the Priory Witham Academy in Lincoln were handed awards by the Red Arrows squadron leader after graduating from a youth engagement programme with flying colours. Graduates from the Jon Egging Trust Blue Skies programme were congratulated at an awards ceremony on Friday, May 27. The programme, which concentrates on teamwork and leadership skills,…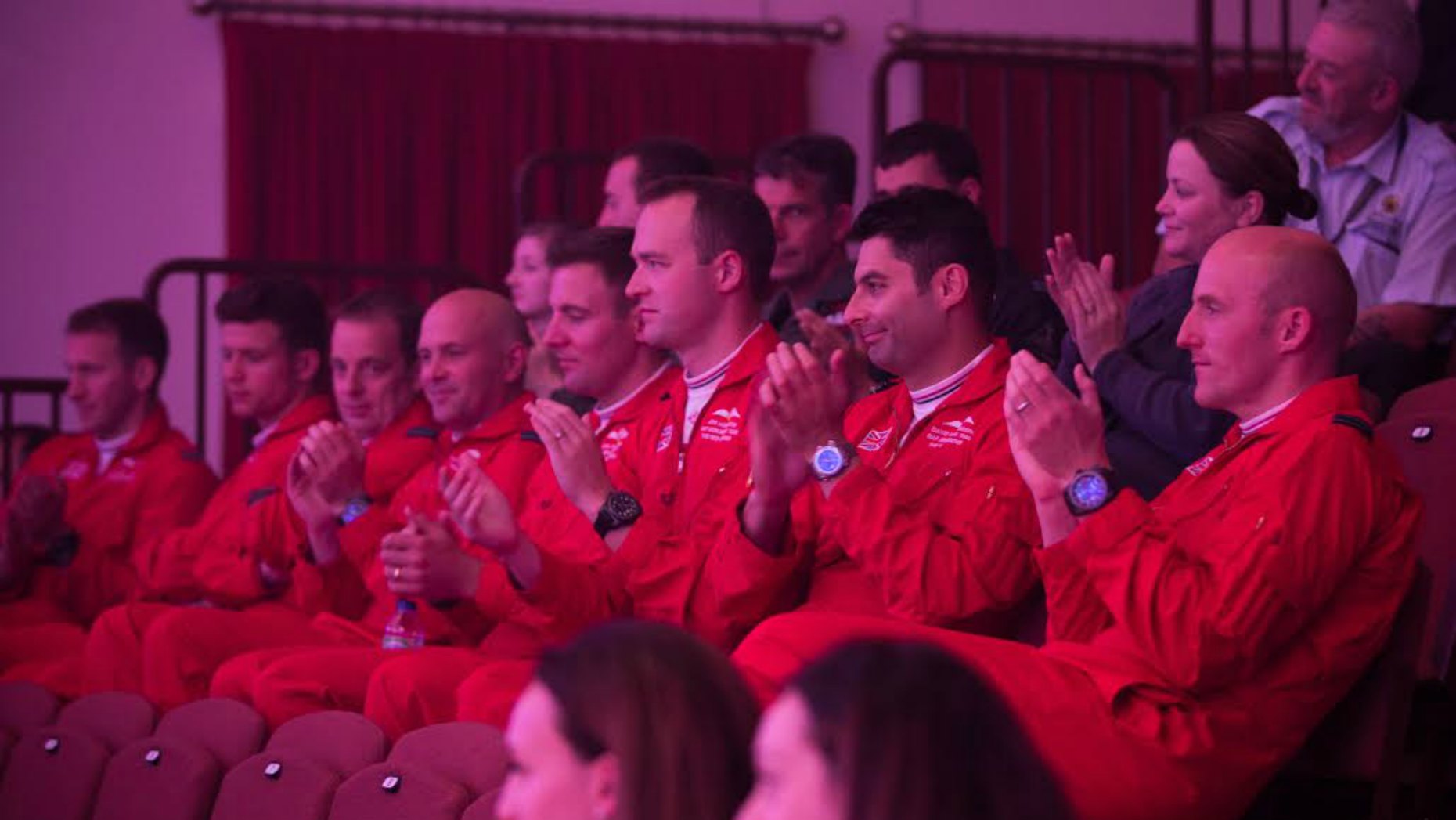 Students from the Priory Witham Academy in Lincoln were handed awards by the Red Arrows squadron leader after graduating from a youth engagement programme with flying colours.
Graduates from the Jon Egging Trust Blue Skies programme were congratulated at an awards ceremony on Friday, May 27.
The programme, which concentrates on teamwork and leadership skills, is run by the trust, in conjunction with personnel from the BBMF RAF Coningsby, RAF Scampton, RAFAT (Red Arrows), RAF Waddington, RAF Wittering and RAF Cranwell.
The students, who were aged between 13 and 15 said that the Blue Skies programme helped them "overcome struggles" and "learn that trust is very important in leadership".
Dawn Egging, who is the mother of Jon Egging, a Red Arrows pilot who tragically lost his life on August 20, 2011 whilst completing a display at the Bournmouth Air Festival said: "As Jon's mother I would like to say how incredibly proud I was to attend these awards.
"The Jon Egging Trust Blue Skies programme aims to inspire young people to be the best they can be, but I feel that these young people are an inspiration in themselves."
To find out more about the programme, visit the website here.