July 26, 2016 8.46 am
This story is over 88 months old
Around 100 people join interfaith Lincoln peace walk
Residents of Lincoln from all backgrounds, faiths, ages and races joined together in a show of peace and unity on the evening of July 25. The walk, which took place in uphill Lincoln was held to highlight the importance of peace in difficult times, inspiring togetherness. A crowd of over 100 people gathered at Lincoln…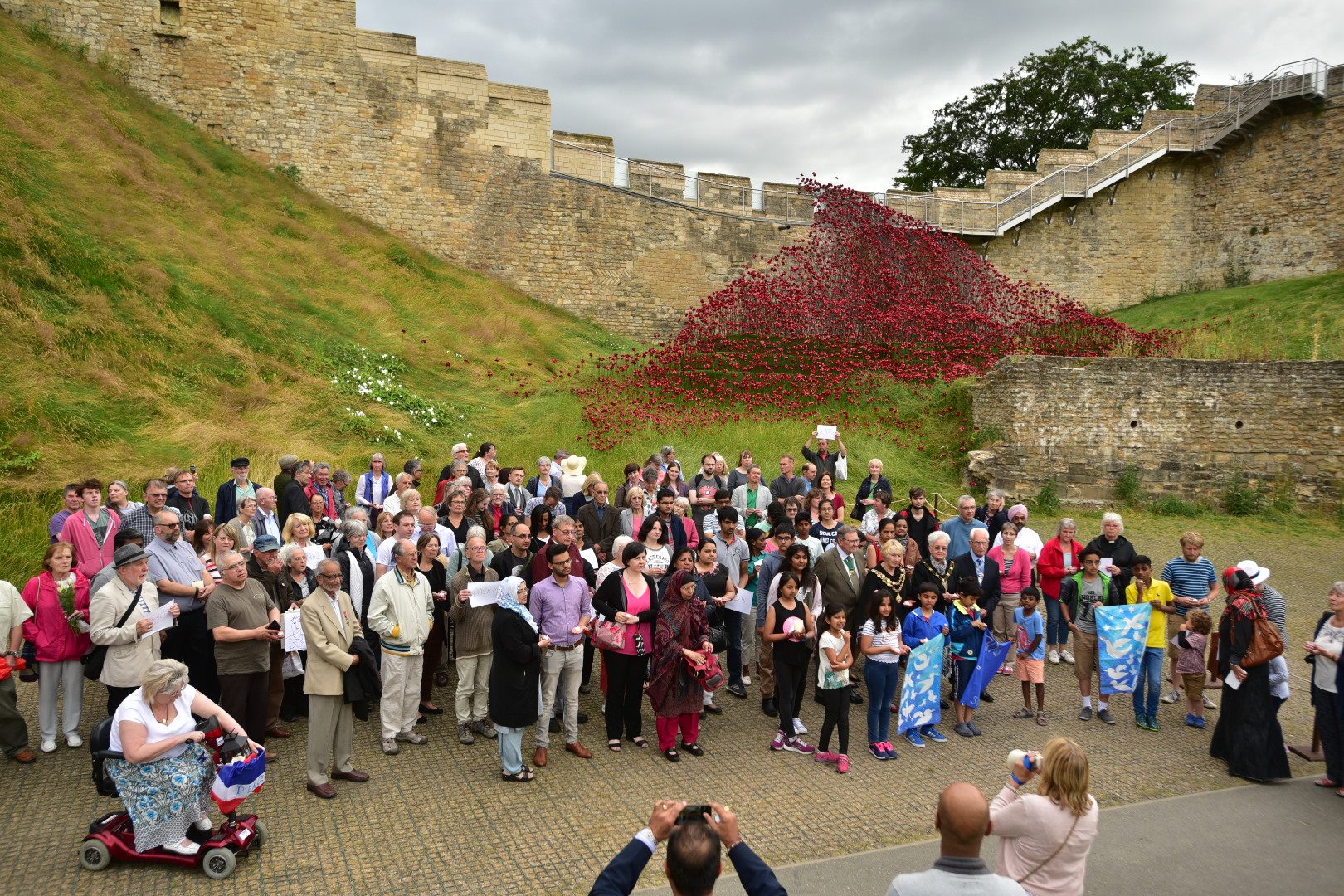 Residents of Lincoln from all backgrounds, faiths, ages and races joined together in a show of peace and unity on the evening of July 25.
The walk, which took place in uphill Lincoln was held to highlight the importance of peace in difficult times, inspiring togetherness.
A crowd of over 100 people gathered at Lincoln Cathedral, walking to the Poppies: Wave sculpture at Lincoln Castle for a prayer, before returning to the cathedral for multi-faith prayers.
Participants were armed with small flowers, which they handed out to passing members of the public.
Jasmit Phull, Co-Chair of Lincoln InterFaith Forum said: "It is no use sitting and discussing peace, we need to inspire our community and the world at large by example, action and togetherness.
"Let us all be the instrument of peace, and believe in ourselves to let the world know that people in Lincolnshire can live together in harmony, respect and care for each other and may peace spread like a virus globally."