July 28, 2016 11.01 am
This story is over 65 months old
Box of kittens abandoned on Grimsby charity's doorstep
Animal hospital Blue Cross in Grimsby is urging pet owners to neuter their cats after a box of tiny kittens was left on its doorstep. It's the second litter of unwanted kittens found dumped in a box at the hospital this month. They're just a few weeks old and were discovered along with their young mum.…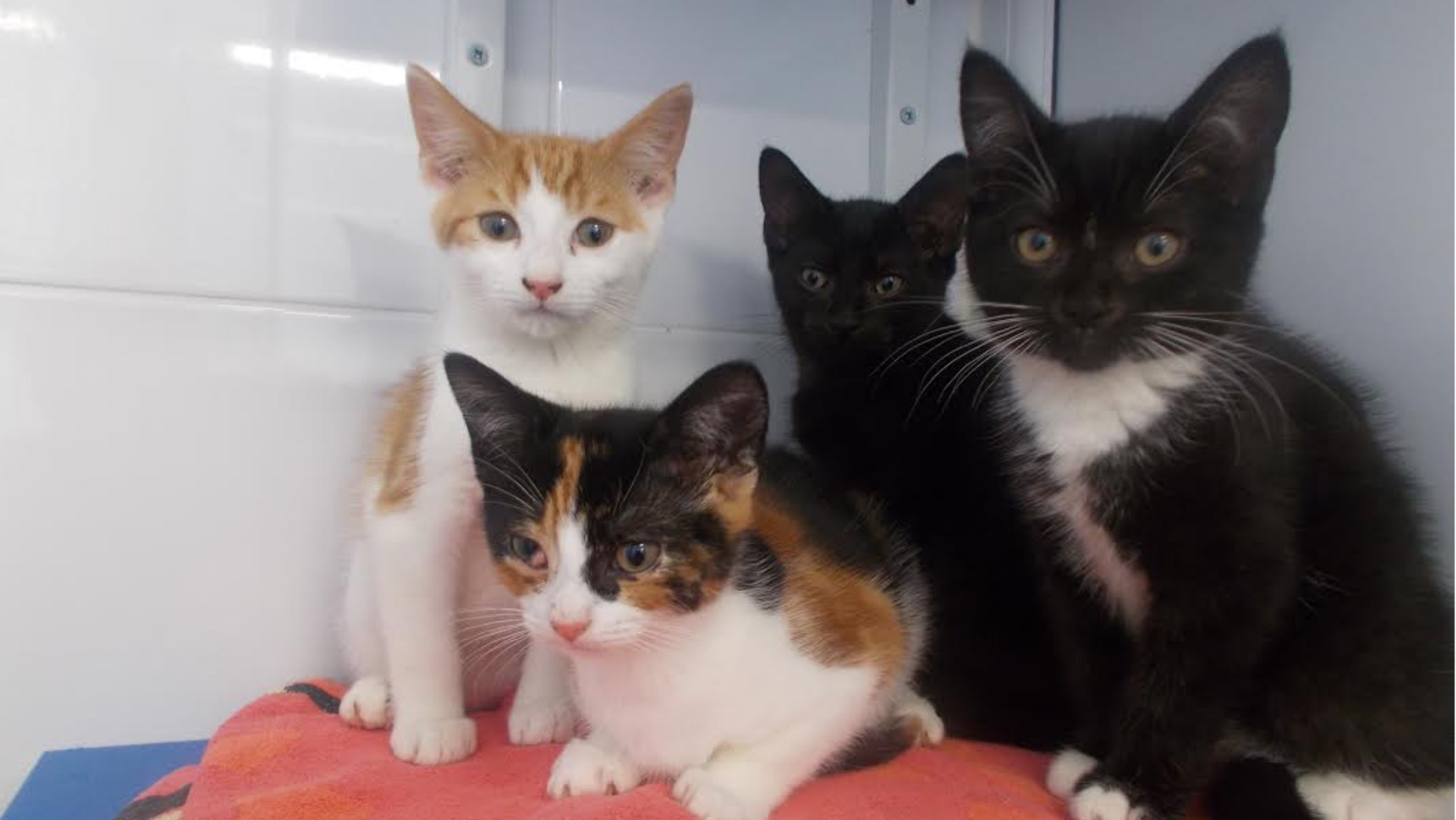 Animal hospital Blue Cross in Grimsby is urging pet owners to neuter their cats after a box of tiny kittens was left on its doorstep.
It's the second litter of unwanted kittens found dumped in a box at the hospital this month.
They're just a few weeks old and were discovered along with their young mum.
Vet nurses at the animal hospital have named the kittens Roo, Tigger, Winnie and Piglet after characters in the Winnie the Pooh stories.
One needs treatment for an eye condition but otherwise the young family are said to be doing well and will be transferred to one of the charity's rehoming centres.
Tracy Nicholson, vet nurse at Blue Cross in Grimsby said: "It is so sad that we are seeing kittens being thrown out like this.
"Getting your cat neutered will not only prevent the birth of unwanted litters, it also has health benefits for the cats themselves.
"Like Kanga, this litter's mum, many of the pregnant cats we have seen at our rehoming centres are not much more than kittens themselves and having kittens can be really stressful – and potentially dangerous – for them."
Blue Cross receives no government funding and relies on the generous support of animal lovers to continue its work.
To find out more about Blue Cross, or to make a donation, visit their website.