August 15, 2016 2.42 pm
This story is over 68 months old
Over 180 free events to enjoy during Lincolnshire heritage festival
After a successful 23 years, Lincolnshire Heritage Open Days Festival 2016 is set to wow visitors with more than 180 free events across the county between September 8 and 11. Heritage Lincolnshire, a local charity based in Heckington, has set up the festival which celebrates the county's heritage and expects to attract over 30,000 visitors.…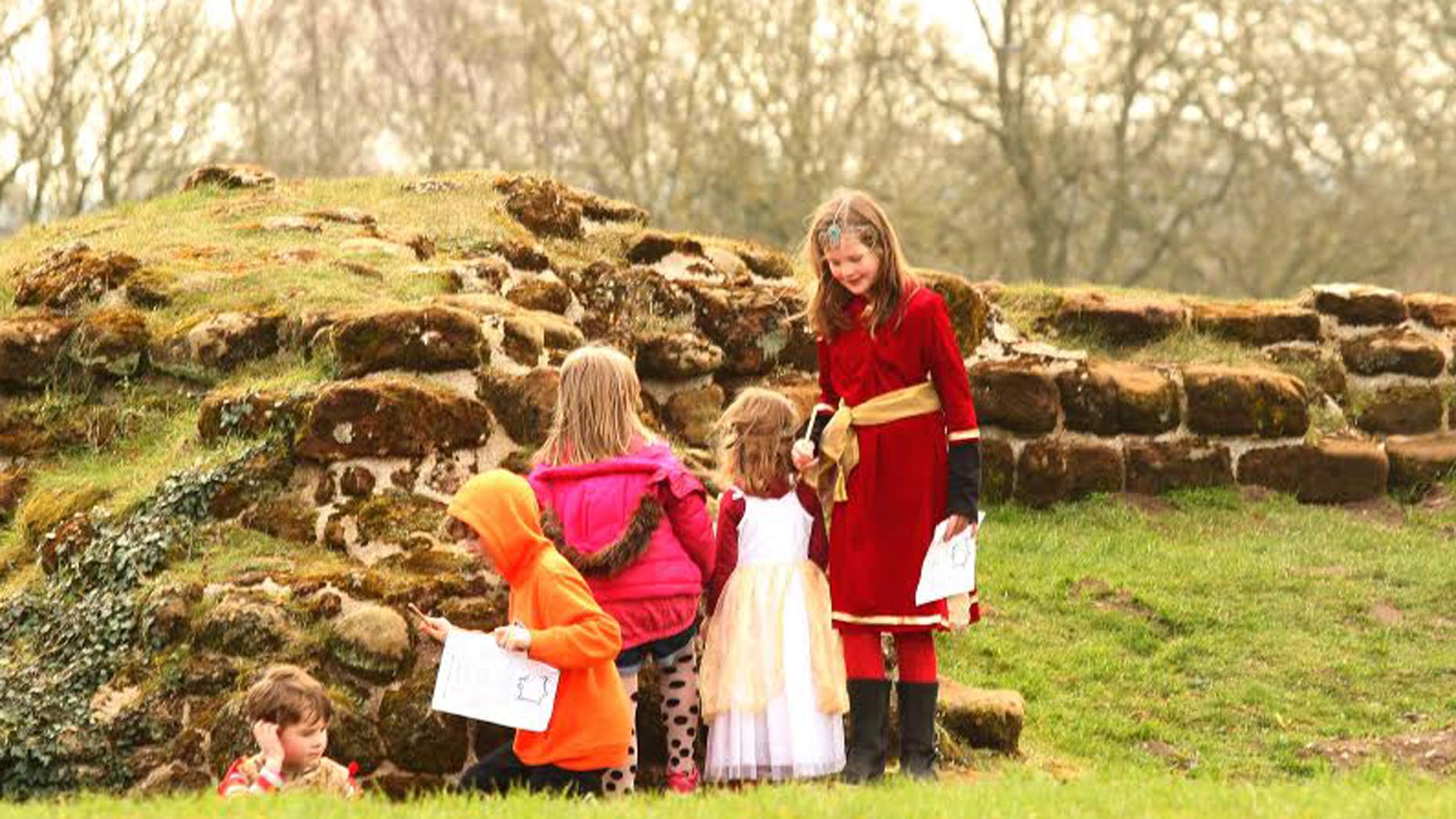 After a successful 23 years, Lincolnshire Heritage Open Days Festival 2016 is set to wow visitors with more than 180 free events across the county between September 8 and 11.
Heritage Lincolnshire, a local charity based in Heckington, has set up the festival which celebrates the county's heritage and expects to attract over 30,000 visitors.
Each year the Heritage Open Days Festival has a different theme and this year's events showcase 'Natural Lincolnshire'.
A list of all the events will be available from tourist information centres, libraries and heritage sites and can be downloaded from the website.
Top 40 Free Festival Events
---
Thursday, September 8
All Things Bright and Beautiful
When: 10am – 2pm
Where: Brigg Heritage Centre
View the photographic exhibition by Barton Camera Club showcasing the Ancholme Valley. Displays of photographic equipment past and present will also be on show.
Self-Guided Gibraltar Point History Trail
When: 10am – 5pm
Where: Gibraltar Point, Skegness
The event at Gibraltar Point National Nature Reserve Visitor Centre in Gibraltar Point will reveal the reserve's Victorian and wartime secrets.
Bransby Horses Tour
When: 10am – 4pm
Where: Bransby Horses Rescue and Welfare in Bransby
Experience Bransby Horses guided tours and learn about their history of horses in Bransby. Meet some of the rescued animals. Tours take place at 13.30 and meet at the gift shop.
Heritage Craft Demonstrations, Stained Glass Making and Natural Wool Dyeing
When: 10am – 4pm
Where: Strawberry Glass and The Fenland Textile Studio, South Spalding
Strawberry Glass stained glass studio and Fenland textile studio will be demonstrating the heritage crafts of stained glass work and natural wool dyeing.
Top of the Wolds Wonder
When: 10.30am – 6pm
Where: RAF Binbrook Heritage Centre
Enjoy a picnic in the Bomber Command Memorial Park and get up close to an EE Lightning jet Fighter.
Lincoln's Oldest Church
When: 10am – 4pm
Where: St Mary Le Wigford Church, Lincoln
Lincoln's oldest church was built with a Saxon Tower by Ertig 1000 years ago. The church contains many items from Lincoln's lost churches and is at the heart of the city centre.
Discovering Lincolnshire's Lost River: A Guided Walk along the Ice Age River Trent
When: 10.30am – 12.30pm
Where: Café in Thorpe on the Hill
The walk explores the extinct course of the Trent between Newark and Lincoln, which existed for around 300,000 years and left behind a valley and vast river deposits.
Fashion and Racing in Days Gone By
When: 12pm – 4pm
Where: Baldocks Mill, Bourne
Housed in an old watermill, the museum contains three floors of exhibitions. Visit the Charles Worth gallery and experience the life of racing driver Raymond Mays.
Heckington Windmill Trust
When: 12pm – 5pm
Where: Heckington Windmill
Natural Lincolnshire food demonstrated in the bake house and brewing in the brewery. Wind permitting the mill will make wheat for flour or barley for brewing.
Hubbard's Hill – A Walk Through Time
When: 10.30am – 12pm
Where: Hubbard's Hills, Louth
The history of this beautiful vally is explained as you are taken on a circular walk through the parkland. Hear about the glacier, the tragedy, the flood and the rescue.
---
Friday, September 9
Georgian Garden
When: 10am – 4pm
Where: Fydell House, Boston
House and garden open day at Fydell House. Take a look around this beautiful mansion in the centre of Boston.
A Haven for Wildlife
When: 9.45am – 1.45pm
Where: RSPB in Frampton
The Wash is one of the world's best places for birds. This walk will take you down the Haven to the river mouth, looking for wildlife and hearing about the history along the way.
Living Simply – A Quaker Way
When: 10am – 4pm
Where: Quaker Meeting House, Brant Broughton
View a display of ways to live more simply and in harmony with nature. Visit the meeting house and heritage room, surrounded by lovingly tended gardens.
Preserving our Natural History
When: 10am – 4pm
Where: Sir Joseph Banks Centre, Horncastle
This unique collection of mainly local plants is rarely open to the public. See also the garden in Sir Joseph Bank's honour.
Nature's presence in Decorated Gothic Stone Sculpture at St Andrew's Church 
When: 10am – 5pm
Where: St Andrew's Church, Heckington
Visit the church and discover how the intricate organic forms of natural materials influenced the medieval mind and the sculptural artistry of the Gothic style.
Spire Memorial and Walls Guided Tour
When: 2pm – 5pm
Where: International Bomber Command Centre, Lincoln
The IBCC Memorial Spire commemorates the brave young men who lost their lives in Bomber Command in WWII. It is Britain's tallest War Memorial.
Meet the Saxons at Saxon House
When: 2pm – 3.30pm
Where: Manor Farm Cottage, East Firsby
Saxon house is an archaeologically accurate centre for exploring the life and culture of the early medieval period.
Heritage Music Festival
When: 7.30pm – 6pm on September 11
Where: St Mary le Wigford Church, Lincoln
Be transported back in time by musicians and performers at Lincoln's oldest church, St Mary le Wigford, during the music micro-festival.
Temple Bruer – Secrets and Symbols
When: 12pm – 4pm
Where: Temple Bruer Tower, Lincoln
Explore this rare example of a standing Knights Templar building and discover the highs and lows of its story, including Templar imprisonment.
Open Weekend in the Ancient Hamlet of Old Clee, Grimsby
When: 1pm – 4pm
Holy Trinity and St Mary the Virgin, Grimsby
View the Grade I listed church and nine Grade II listed cottages, which gained an award in Britain in Bloom 2015.
---
Saturday, September 10
Lincoln Cathedral: Experience and Explore
When: 9am – 4pm
Where: Lincoln Cathedral
Children's paper crafts and calligraphy free in the Library from 10am – 4pm. Floor, Roof and Tower tours available from 10am – 3pm at a cost of £4.00 per person (over 14-year-olds only, restrictions apply).
Autumn Migration: The Big Day List
When: 7am – 7pm
Where: Visitors Centre Car Park, Gibraltar Point National Nature Reserve
Do you think it is possible to see 100 bird species in one day? Join the local expert to catch a glimpse of migration, waders, waterbirds, migrants and raptors on a day of bird watching.
Stourton Estate – History Safari
When: 10am – 4pm
Where: Top Yard Farm, Baumber
Take a trip aboard the 'Time Tractor' and explore the historic landscape of the Stourton Estate. See a number of locations including the lost medieval village, Victorian water tower, WWII bomb craters and Tudor ruins.
Beautiful Antiques Locally Made
When: 9.30am – 4pm
Where: Lincolnshire Chair Museum at Belton House
Witness the largest ever exhibition of Lincolnshire Windsor and Rush seated chairs, drawn from several private collections at Belton House.
Parish Library
When: 10am – 3pm
Where: St Botolph's Parish Church (Boston Stump) Library, Boston
In 1634, Archbishop Laud's visitation recommended that there should be a library at the church 'for the good of the clergy'. Now they have over 1500 volumes. Usually open by appointment only, take a rare chance to visit the church library.
Industrial Heritage of the Isle of Axholme – Minibus Tour
When: 10am – 4.30pm
Where: Potts Lane car park, Crowle
Find out about the heritage of Lincolnshire on the minibus tour to the east of the River Trent. View Pumping stations, light railways, flax industry, peatland railway, bridges, canals and rivers of Lincolnshire.
Lincolnshire's Heritage Through the Lens
When: 10am – 4pm
Where: Caistor Arts and Heritage Centre
Visit the exhibition of winning photographs from Heritage Lincolnshire's 2016 Photographic Competition, entitled: 'My Favourite Historic Place in Lincolnshire'.
Frampton Marsh: Potatoes to Plovers
When: 10am – 11am
Where: RSPB, Frampton
This gentle walk in the location of Frampton Marsh will explore the history of the site whilst showing off some of its great wildlife.
Discover Lincolnshire's Highways Laboratory
When: 2pm – 4.30pm
Where: Lincolnshire Laboratory, Riseholme
Visit the Highways Laboratory and see what materials roads are made of and why. See how they are tested and what they are tested for.
Watercress Walk
When: 1pm – 2pm
 Healing Station, Healing
Explore the history of Healing's watercress industry on this guided walk.

---
Sunday, September 11
Are You a Yellowbelly?
When: 10am – 4pm
Where: Unit 6, Lincoln, Monks Way Industrial Estate, Monks Road
Come and have a chance to look into your family's past. Travel back in time and find out what your family did for a living and where they lived.
Quinceys Pumping Station
When: 10am – 4pm
Where: Thorpe Culvert
The station houses two Ruston and Hornsby diesel engines which drive Gwynnes pumps. Get the chance to see the engines in their full glory, as they can only be seen running on open days.
From Balloons to Jets: Discover the History of RAF Cranwell
When: 10.30am – 3.30pm
Where: Cranwell Aviation Heritage Centre
Discover the history of the first Military Air Academy in the world. Children also have the opportunity to pit their wits against the centre's cunning trail.
Torksey Castle Guided Tour
When: 10.30am – 11.15am
Where: Car Park of Hume Arms, Torksey
A rare chance to visit this beautiful Manor House situated on private land. The castle was previously sacked by the royalists in the Civil War.
Medieval Mirth, Medicine and Magic
When: 12pm – 4pm
Where:  Church of St Peter and St Paul, Algarkirk
Visit St Peter and St Paul's church where you will be surrounded by the sights, smells and sounds of medieval times including performances from dancers.
Steam Power and Textiles
When: 11am – 3.30pm
Where: The Village Church Farm Museum, Skegness
Go and see at first hand a steam traction demonstration with the rare Hornsby T1300 traction engine known as 'Bob'.  Also see exhibitions of textiles and art courtesy of the NOLITEX WWI exhibition.
Pow Cottage – Built of Mud and Stud
When: 12pm – 5pm
Where: Pow Cottage, Tattershall
Visit the renovated traditional mud and stud cottage with attractive gardens. Tours will take place between 1pm and 3pm for the cottage. Garden tours can be arranged.
Opening the 'Secret' Graveyard
When: 1pm – 3.30pm
Where: Old Burial Ground, Grantham
Opened in 1813 and closed in 1857, this sacred and secret place has lain undisturbed for 159 years.
Holbeach Hidden Cold War Bunker
When: 11am – 3pm
Where: Holbeach ROC Post
Put on a hard hat and descend the ladder into a recent but almost forgotten chapter in Lincolnshire's history.
Explore the Bishop's Palace
When: 2.30pm – 3.30pm
Where: Meet at The Green, Nettleham
The Romans and Anglo-Saxons settled in Nettleham and the village has flourished ever since. The Bishops of Lincoln had a Palace where the King stayed, now is the opportunity to take a tour of the Palace.