August 24, 2016 4.57 pm
This story is over 68 months old
Grimsby girl horrifically mauled by dog scarred for life
An eight-year-old Grimsby girl has been left scarred for life after a vicious dog mauled her so badly that her nose was hanging off. Kelci Lindley required five hours of plastic surgery, was straw-fed for a week during recovery and is now left permanently scarred after a neighbour's dog attacked her while she was playing at their house. Kelci was playing…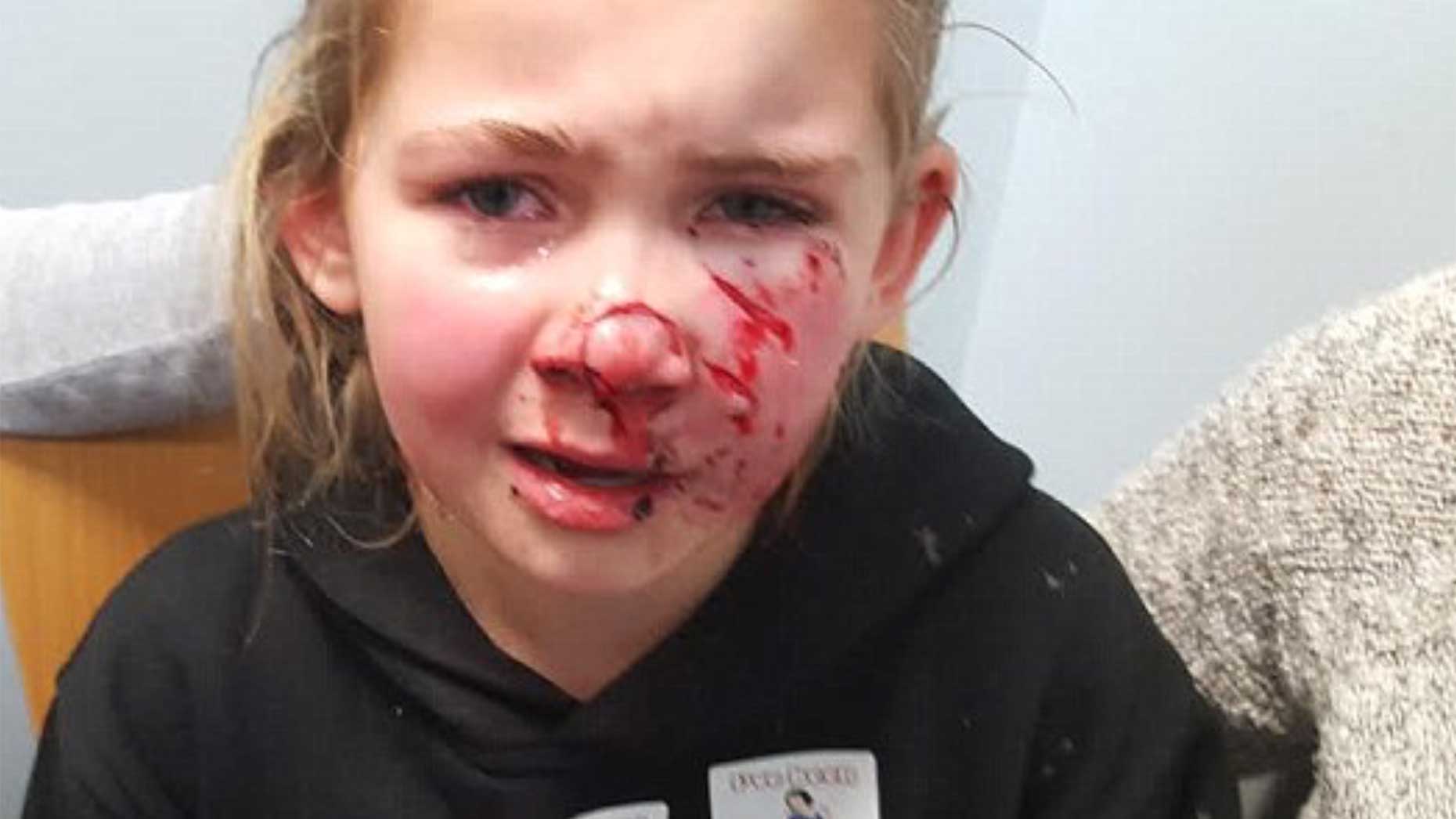 An eight-year-old Grimsby girl has been left scarred for life after a vicious dog mauled her so badly that her nose was hanging off.
Kelci Lindley required five hours of plastic surgery, was straw-fed for a week during recovery and is now left permanently scarred after a neighbour's dog attacked her while she was playing at their house.
Kelci was playing with her friends when she patted her neighbours Japanese Akita on the head which launched the dog into a ferocious assault.
The brave girl from Grimsby had to be straw-fed for a week and has been left with a scar running across her cheek and nose.
It was the second time that the dog had attacked a child, once biting a young boy on the head, but owner Amanda Arnott had refused to have the dog put down.
Arnott pleaded guilty to owning a dog dangerously out of control to cause injury at Grimsby Magistrates' Court in May this year.
Arnott was given a two-year conditional discharge and ordered to compensate Kelci £400. The Akita was also put down.
Shona Lindley, Kelci's mum, said that Arnott never mentioned that her dog had an aggressive streak and would not have let her daughter play at the house if she had known about it.
Arnott has since moved house and allegedly never once said sorry to Kelci, or her mother, Shona, who has now had to get rid of her own dog as Kelci is so traumatised by the incident.