September 16, 2016 12.17 pm
This story is over 67 months old
Boy band Union J to headline Lincoln Pride 2016
Union J have been announced as the headline act for this year's Lincoln Pride event, which will take place in a new Brayford location. On Saturday, September 24, the Brayford Waterfront in Lincoln will host the main stage for Lincoln Pride 2016 from 12pm. The official Lincoln Pride Parade will start at 11am in the City…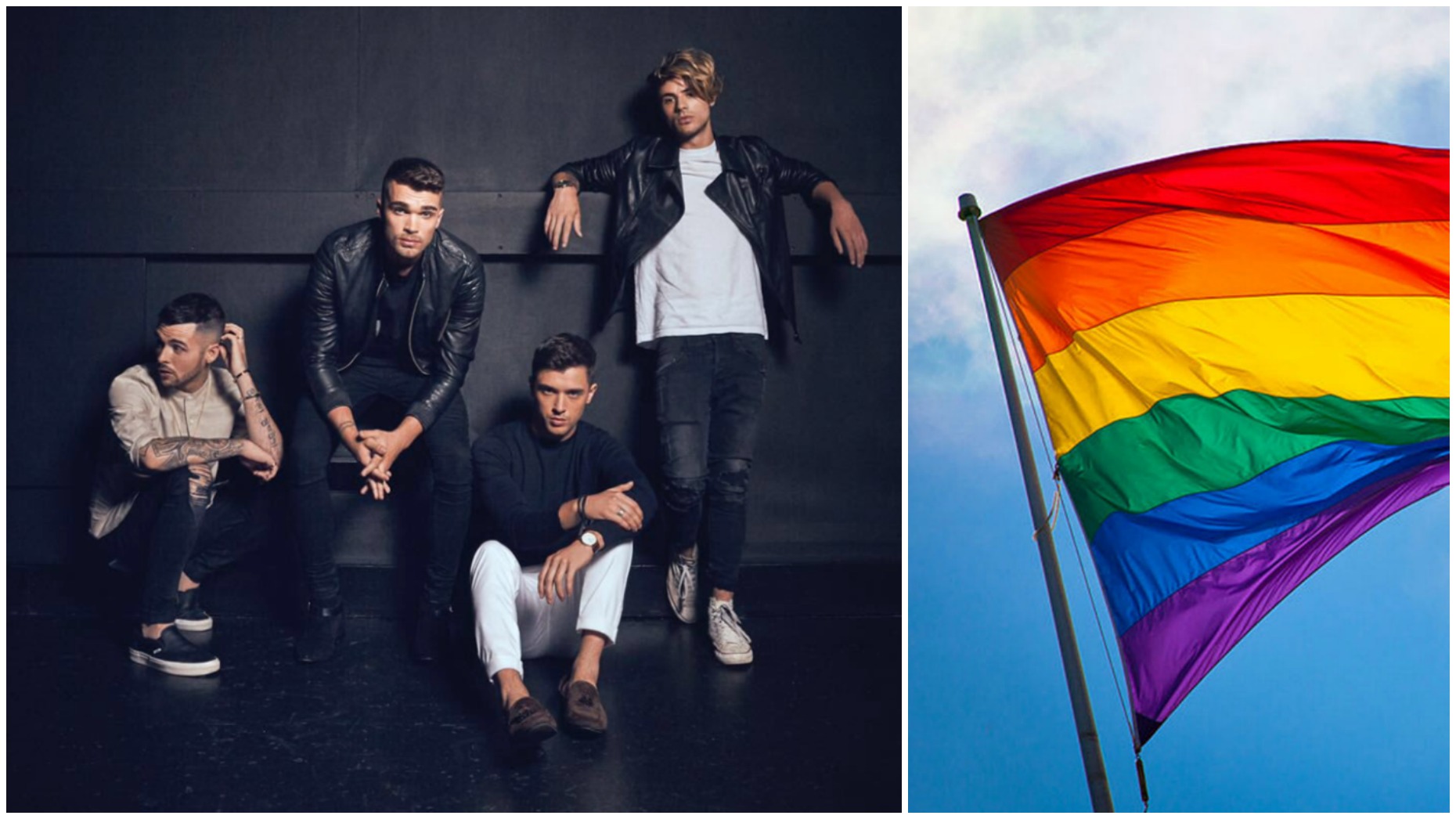 Union J have been announced as the headline act for this year's Lincoln Pride event, which will take place in a new Brayford location.
On Saturday, September 24, the Brayford Waterfront in Lincoln will host the main stage for Lincoln Pride 2016 from 12pm.
The official Lincoln Pride Parade will start at 11am in the City Square.
This year's headline act will be Union J, who were first seen on The X Factor and reached fame when they released their Top 10 hit 'Carry You'.
A representative from Lincoln Pride UK, Phil Yeo, said: "We can't wait to welcome the boys of Union J to the streets of Lincoln.
"We've always been proud of boasting a great main­ stage lineup, especially for such a small event. But this year is particularly good."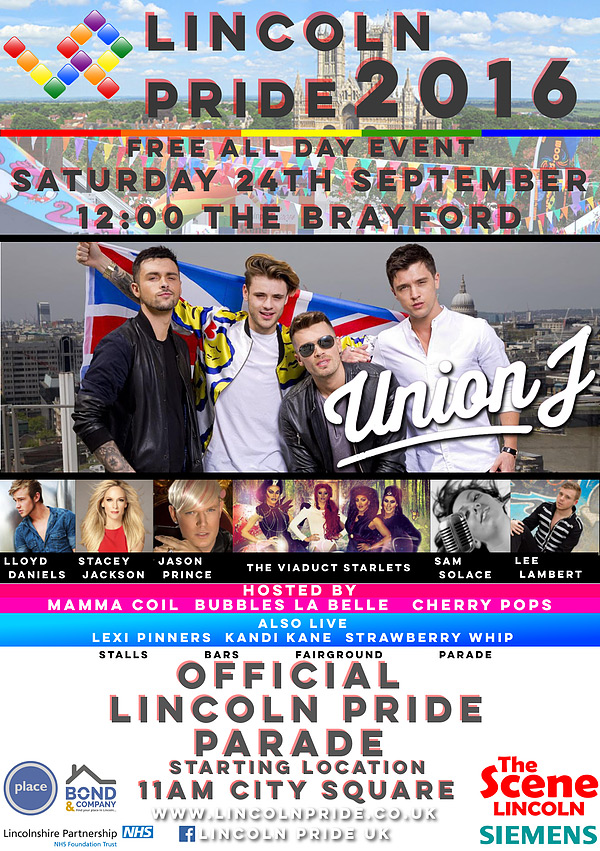 Among others in the lineup of performers is Lloyd Daniels, who is most famous for his TV appearances and starring role in Joseph and His Amazing Technicolour Dreamcoat.
Other artists in the line­up include Sam Solace, Jason Prince, Stacey Jackson and Lee Lambert.
The main­ stage will be hosted throughout the day by crowd favourites Mumma Coil, Bubbles La Belle and Cherry Pops, bringing their unique brands of humour to the Brayford Waterfront.
Drag stars, well known to those who have visited The Scene, Lexi Pinners, Kandi Kane and Strawberry Whip will also be making guest appearances.