Families who lost babies donate cuddle cots to Lincoln County Hospital
Two families who lost their babies to stillbirths have presented the maternity team at Lincoln County Hospital with cuddle cots. On Wednesday, September 7, families donated two cuddle cots to the labour and neonatal wards at Lincoln County Hospital. A cuddle cot, which costs around £2,000, preserves a newborn baby's body for up to three…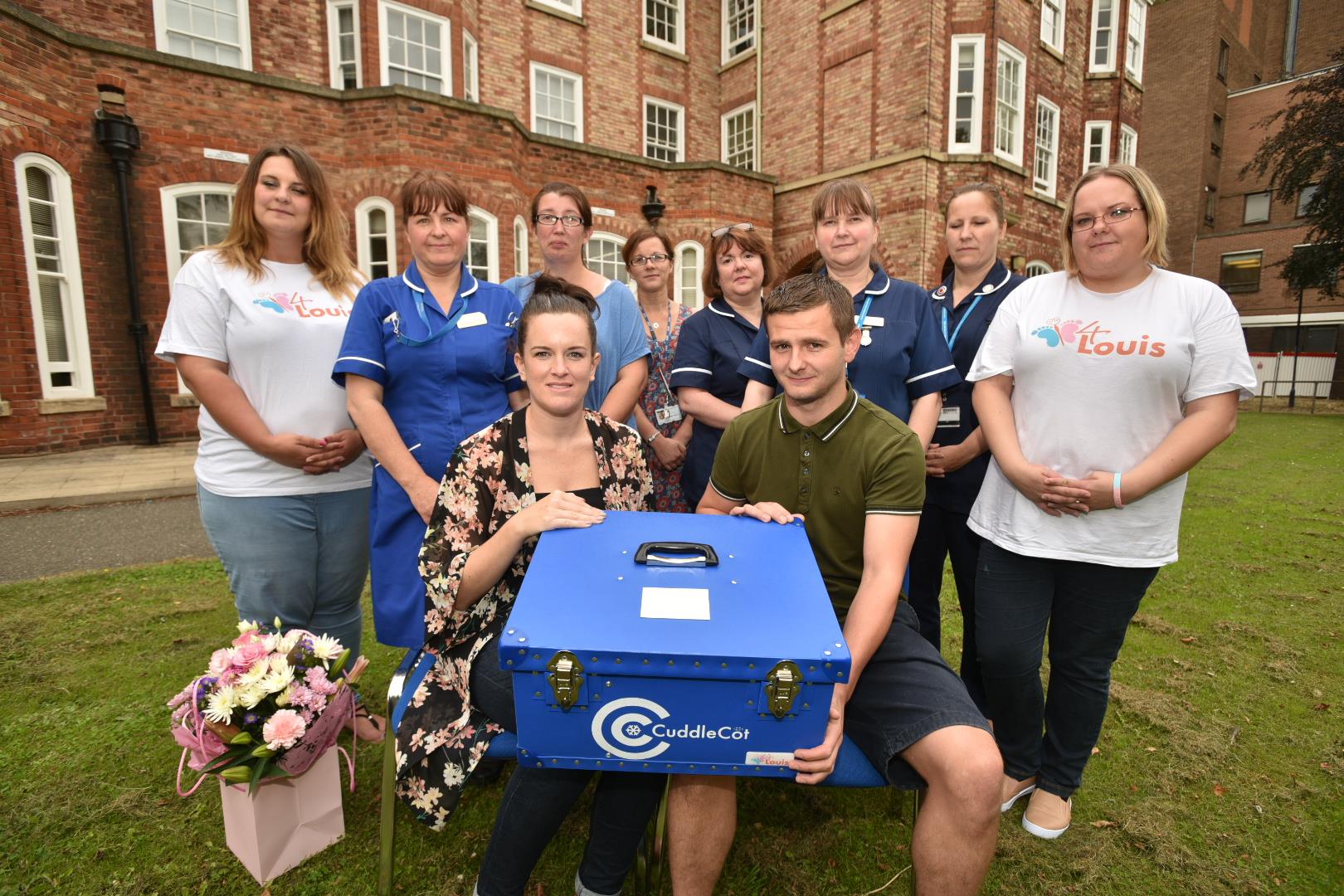 Two families who lost their babies to stillbirths have presented the maternity team at Lincoln County Hospital with cuddle cots.
On Wednesday, September 7, families donated two cuddle cots to the labour and neonatal wards at Lincoln County Hospital.
A cuddle cot, which costs around £2,000, preserves a newborn baby's body for up to three days before it is transferred to the mortuary.
This means parents can take their child home and spend time with their child before they say goodbye.
Amanda Naylor and Dan Nicholson, both from Lincoln, lost their little girl, Myla Grace in December 2015.
Dan said: "We'd like to thank the midwives from that day and the following days.
"We wouldn't have got through it without them."
Amanda added: "We are so glad we got an extra day and night with Myla and think its important other families get the chance to do the same."
Amanda and Dan have also raised an extra £1,300, which they hope can go towards a new 'home from home' room for families with still borns in the labour ward at Lincoln County Hospital.
Kirsty and Phil Dulling, from Darlington, lost their daughter, Cassie Eve, in January 2016 and donated a cuddle cot to the neonatal unit at Lincoln as they have family here.
Kirsty said: "When we had Cassie we weren't offered a cuddle cot but we can see how it can help some families."
Kirsty McGurrell, founder of the 4Louis charity, helped the families in donating the cuddle cots.
She said:
"A cuddle cot can help at such a precious time for a family who have lost a child."
Joanna Benton, a midwife at the hospital said: "On behalf of the maternity ward we really appreciate the cuddle cot and thank the families for presenting us with them."