September 9, 2016 4.14 pm
This story is over 67 months old
'Keep vehicles locked' urge police after cars left unattended in Grimsby and Scunthorpe
Police are urging motorists and cycle owners to keep their vehicles locked when unattended after officers highlighted a shocking lack of security measures in Grimsby and Scunthorpe. PCSO Theo Connolly revealed two recent examples of property being left vulnerable while on patrol in the Park ward of Grimsby last month. In the first incident he noticed a Nissan…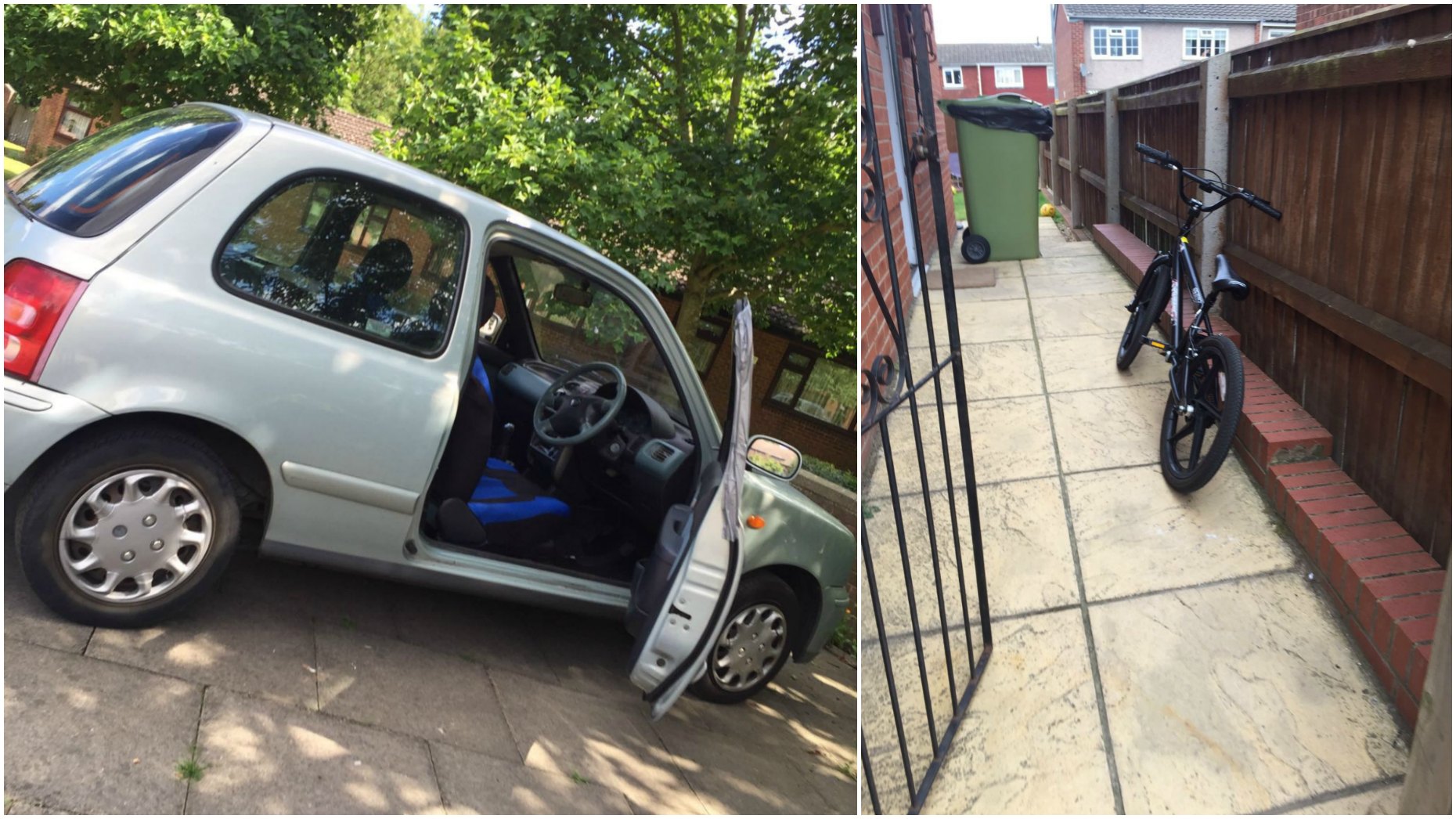 Police are urging motorists and cycle owners to keep their vehicles locked when unattended after officers highlighted a shocking lack of security measures in Grimsby and Scunthorpe.
PCSO Theo Connolly revealed two recent examples of property being left vulnerable while on patrol in the Park ward of Grimsby last month.
In the first incident he noticed a Nissan Micra parked with its driver's door open and passenger window down in the middle of a housing estate.
The owner was around the corner, 15 minutes away, inside a house.
In the second incident he discovered a BMX left unlocked and left lent against the side of a fence in view from the roadside. The owner was nowhere to be seen.
PCSO Connolly said:
"I was amazed at the lack of security in both cases and would urge all residents to protect their property by ensuring it is locked."
Another incident took place on Thursday, September 8 at around 3.30pm.
Sergeant James McKellar Main was on patrol when he spotted this car parked on Cemetery Road, Scunthorpe.
It was left running with the keys left in it with the door was left unlocked.
The car was left for five minutes before the owner returned – having picked up her child.
On being asked about leaving the car insecure and with its engine running she said "she was in a rush and needed a quick getaway".
Below are some useful tips issued by Humberside Police for preventing theft from cars and bikes:
Preventing theft from/of cars
Keep Sat Navs, golf clubs and laptops safe at home if they are unneeded for a journey
If a criminal can see your property, they may choose to steal it – keep it hidden
Keep your windows up and your car locked every time you leave it
Find a well populated space when parking and avoid isolated areas
If you can describe your property, you stand a better chance of getting the thief who is using it prosecuted
Keeping your windows up and your car locked every time you leave it
Don't leave the car running when unattended
Preventing cycle theft
Calling at the shop for 30 seconds and not locking your bike can lead to a long walk home – lock it
85% of stolen cycles are locked with cheap locks – use a quality lock
If you can describe your bike, you stand a better chance of getting the thief who is riding it prosecuted