September 2, 2016 11.07 am
This story is over 67 months old
Proposed new £100m Grantham Designer Outlet Village to create 1,500 jobs
Plans for a £100 million designer outlet village just south of Grantham could create around 1,500 new jobs and attract up to 3.5 million visitors each year. Should the plans be approved by South Kesteven District Council, construction of the 270,000 sq ft village would start in 2018-19, with the first phase anticipated to open…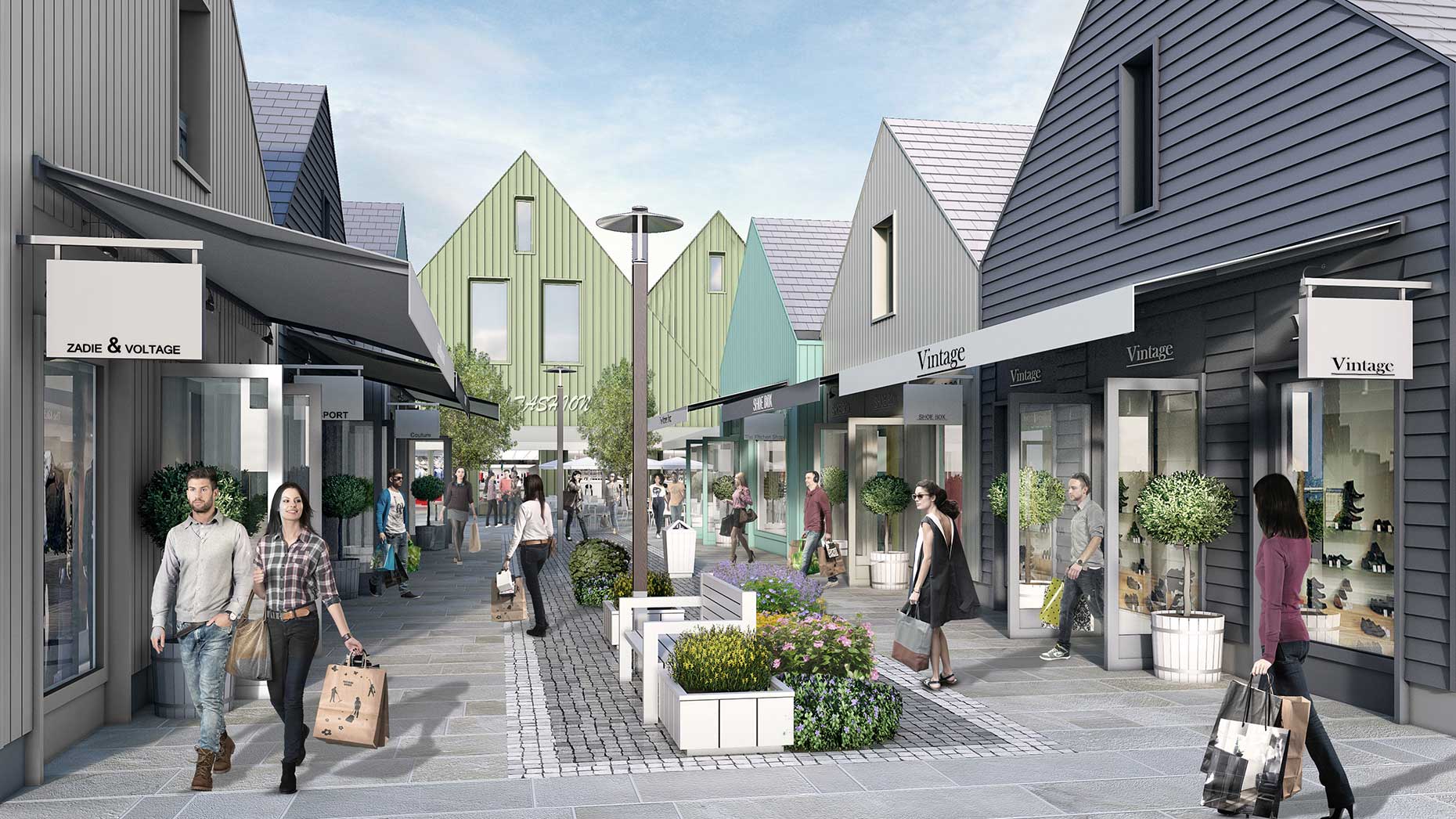 Plans for a £100 million designer outlet village just south of Grantham could create around 1,500 new jobs and attract up to 3.5 million visitors each year.
Should the plans be approved by South Kesteven District Council, construction of the 270,000 sq ft village would start in 2018-19, with the first phase anticipated to open by Spring 2020.
Developers Rioja Developments would work with Grantham investor and property owner Buckminster to create the retail village, consisting of around 130 shops, restaurants, cafes and a hotel.
The site will also include 1,800 car parking spaces and is predicted to attract up to 3.5 million visitors per year.
It would be located on a 36-acre section of the King 31 land, just south of Grantham, next to the proposed Grantham Southern Relief Road and the A1.
Consultations will take place before a planning application is submitted for residents to view and comment on the proposals.
These will take place on Friday, September 16 from 12pm to 8pm and on Saturday, September 17 from 10am to 4pm at Christ Church on Finkin Street in Grantham town centre.
Following the consultations plans will be visible on the Grantham Designer Outlet Village website.
Giles Membrey, Managing Director of Rioja Developments, said: "There is considerable demand for a designer outlet village in the East of England area and we feel Grantham is the ideal location.
"Designer outlet villages are unlike other retail developments in that they feature upmarket quality brands most, if not all of which, you won't find in any typical market town – with prices between 30% and 50% lower than high street equivalents.
"Research shows that designer outlet villages tend to attract customers from up to 90 minutes away, often as part of a day out, with shoppers often visiting both a designer outlet village and the nearby town centre. As such they are as much tourist destinations as they are retail centres."
Stephen Vickers, Managing Director of Buckminster said: "As a major investor and property owner in Grantham town centre we are absolutely committed to Grantham's future and excited by the prospect of bringing thousands of new visitors to the town.
"Grantham Designer Outlet Village will provide a catalyst for further investment and jobs.
"Drawing in people from both this region as well as wider afield, the outlet will increase confidence and bring more trade to the town centre."