September 13, 2016 1.19 pm
This story is over 63 months old
Scunthorpe police officer wins award for stopping man from jumping off car park
A quick thinking officer who saved the life of a vulnerable man after he attempted to jump off a multi-storey car park in Scunthorpe has won an award for his services. The incident at the end of May this year saw PC Dan Haile be the first officer to arrive at the scene, where he…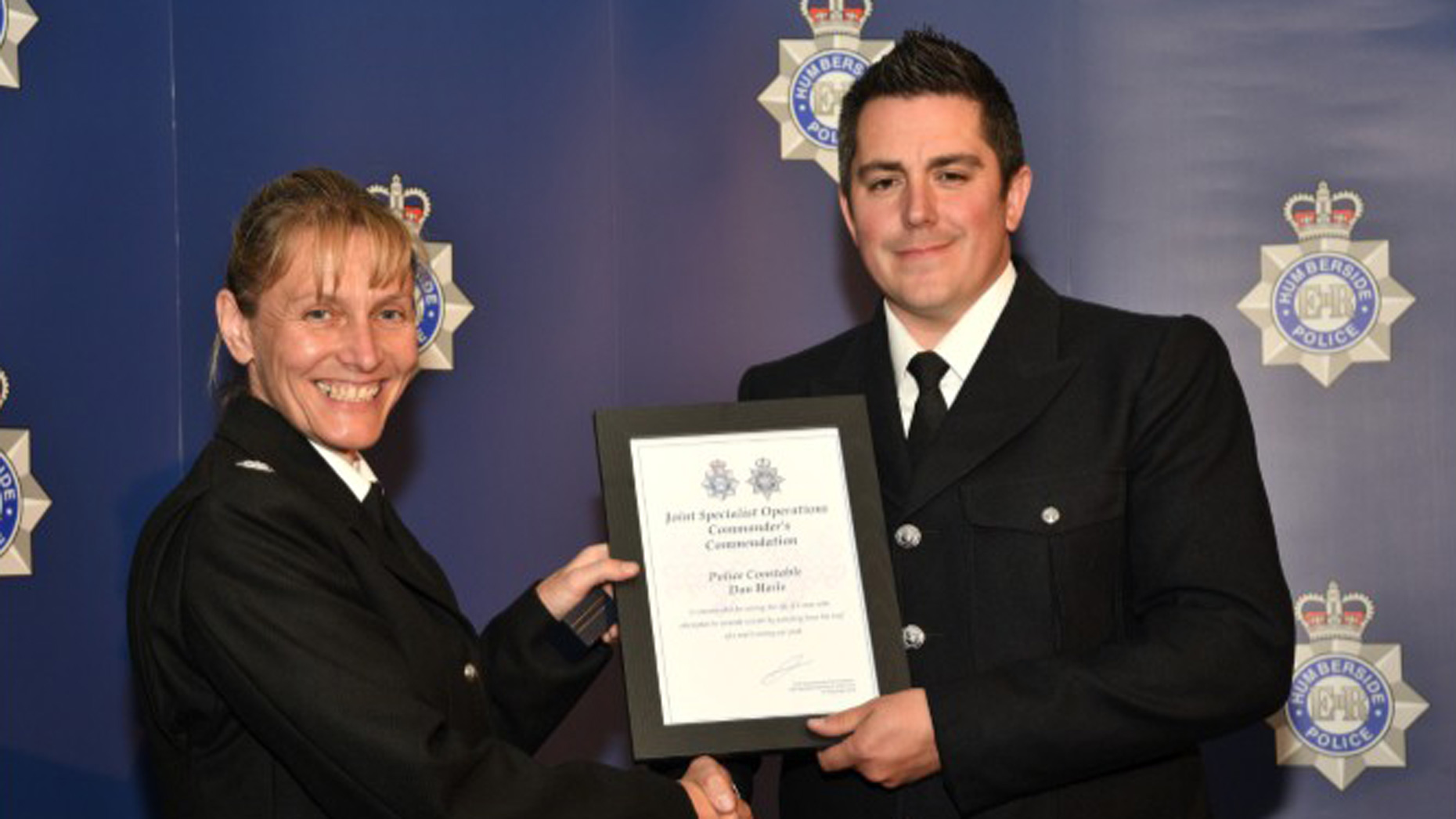 A quick thinking officer who saved the life of a vulnerable man after he attempted to jump off a multi-storey car park in Scunthorpe has won an award for his services.
The incident at the end of May this year saw PC Dan Haile be the first officer to arrive at the scene, where he found the young man sitting on the edge with his legs on the wrong side.
The officer started talking to the man who was upset and emotional.
As the two were in conversation the man attempted to jump and without any hesitation, PC Haile grabbed him and pulled him to safety.
Superintendent Caroline Rollitt said:
PC Haile's admirable, brave actions that day prevented the death of this helpless young man and gave mental health services a chance to help him rebuild his life.
PC Haile said: "Frontline police are exposed to these types of incidents and risks on a daily basis and we shouldn't forget that.
"I'm happy to have been nominated for the award and would like to dedicate it to all our colleagues who are no longer with us and made the ultimate sacrifice to protect others."
Grimsby detective wins award
A determined Grimsby based detective, whose work led to a lengthy prison sentence of a man who was targeting some of the most vulnerable people in North Lincolnshire, has also won an award.
DC Wayne Martin was the officer in charge of an investigation into a man who was collecting money from elderly people in North East Lincolnshire after posing as a window cleaner.
The offender was charged in July last year and DC Martin continued his investigation and gathered enough evidence to get further charges against the suspect.
When the case went to court the suspect was sentenced to 12 years in prison thanks to the thoroughness of the investigation.
DC Martin said: "Receiving a commendation from the Chief Constable for my work is the icing on the cake really although not something I was expecting so it's nice to have the recognition."