September 20, 2016 1.49 pm
This story is over 67 months old
TV star Gethin Jones joins Lincoln swimmers to encourage more people to 'dive in'
TV presenter Gethin Jones made a guest appearance at Lincoln Total Fitness for Speedo's Dive In campaign. The campaign aims to help adults swim their way to fitness by improving their front crawl. On Saturday, September 17, Gethin was joined by former Commonwealth champion James Goddard, who was lead instructor at the free 60-minute swim…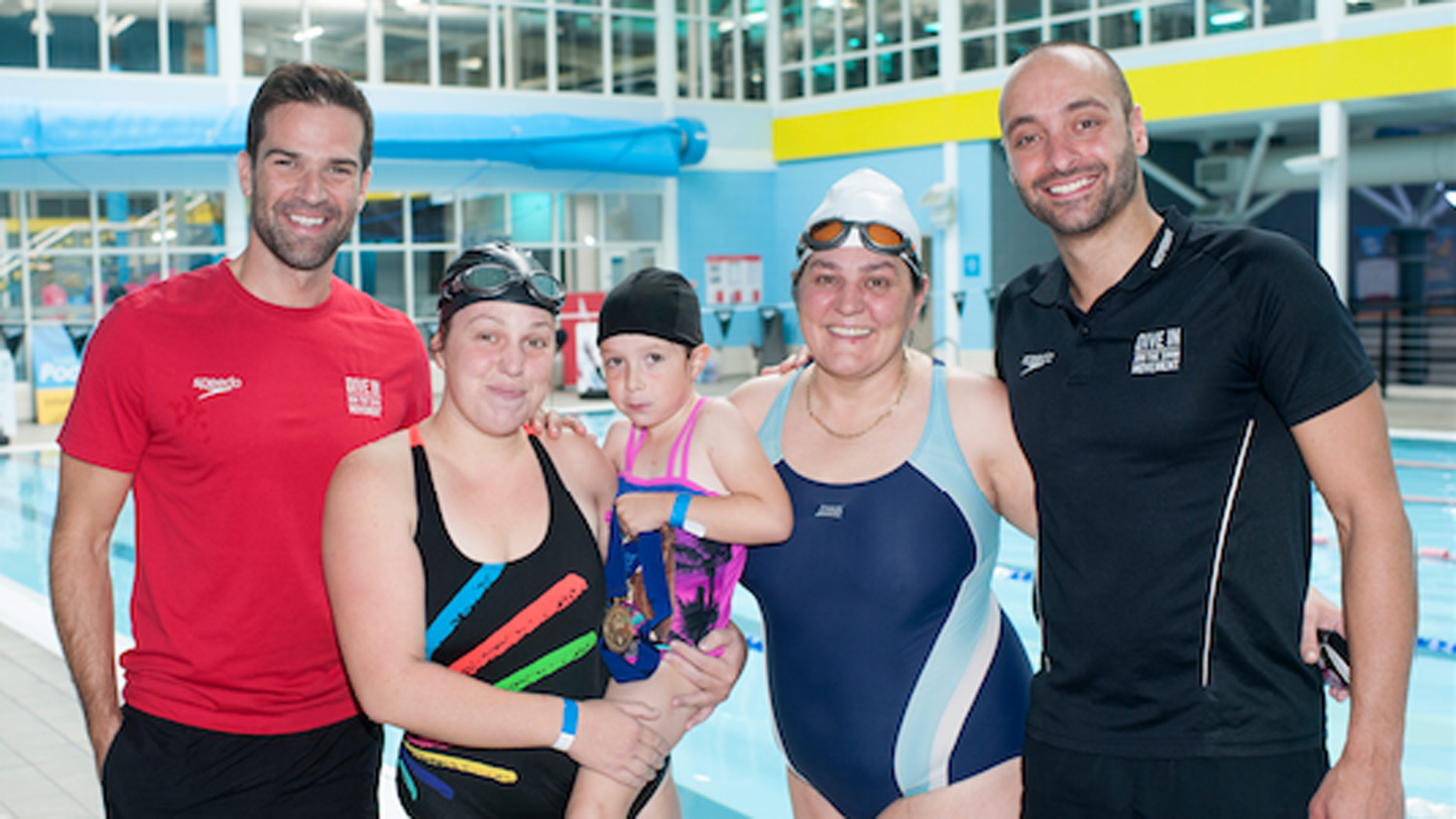 TV presenter Gethin Jones made a guest appearance at Lincoln Total Fitness for Speedo's Dive In campaign.
The campaign aims to help adults swim their way to fitness by improving their front crawl.
On Saturday, September 17, Gethin was joined by former Commonwealth champion James Goddard, who was lead instructor at the free 60-minute swim fit sessions in Lincoln.
Dive In has been launched in response to new research from Speedo, which revealed that only 26% of swimmers, surveyed in the East Midlands, could swim more than four lengths (100m) of front crawl proficiently.
Despite being the highest participation sport in the UK, with 2.5 million people swimming once a week, the new findings from Speedo revealed that 34% adults are still not confident in the water.
Gethin who also took part in the free 60 minute session said: "It was fantastic to see the level of participation in the Dive In campaign.
"I was presently surprised to see the turn out and I think it's great to see so many adults of all ages turning up to learn how to improve their swimming.
"Lincoln is home from home for me so to see the locals enjoying it and learning something new was really rewarding."
Julie Bishop, from Walkeringham, said: "I came along to learn better front crawl technique as I'm doing an open water swim in February.
"I had a great time and feel like I've learnt loads"
Stef, from Grantham, said: "The quality of the coaching was fantastic.
"Their enthusiasm and professionalism brought the whole thing to life and getting the instant feedback made a huge difference."