October 20, 2016 12.06 pm
This story is over 62 months old
Limited edition watch commemorates Red Arrows' first Eastern Hawk Tour
A limited edition Red Arrows Hawks T1 Chronograph Watch is now on sale to commemorate the first Eastern Hawk Tour. The Red Arrows men's chronograph watch has a sapphire glass face, precision chronograph dials and unique tributes. The watch has been officially licensed by the Royal Airforce and Red Arrows. There has only been 9,999…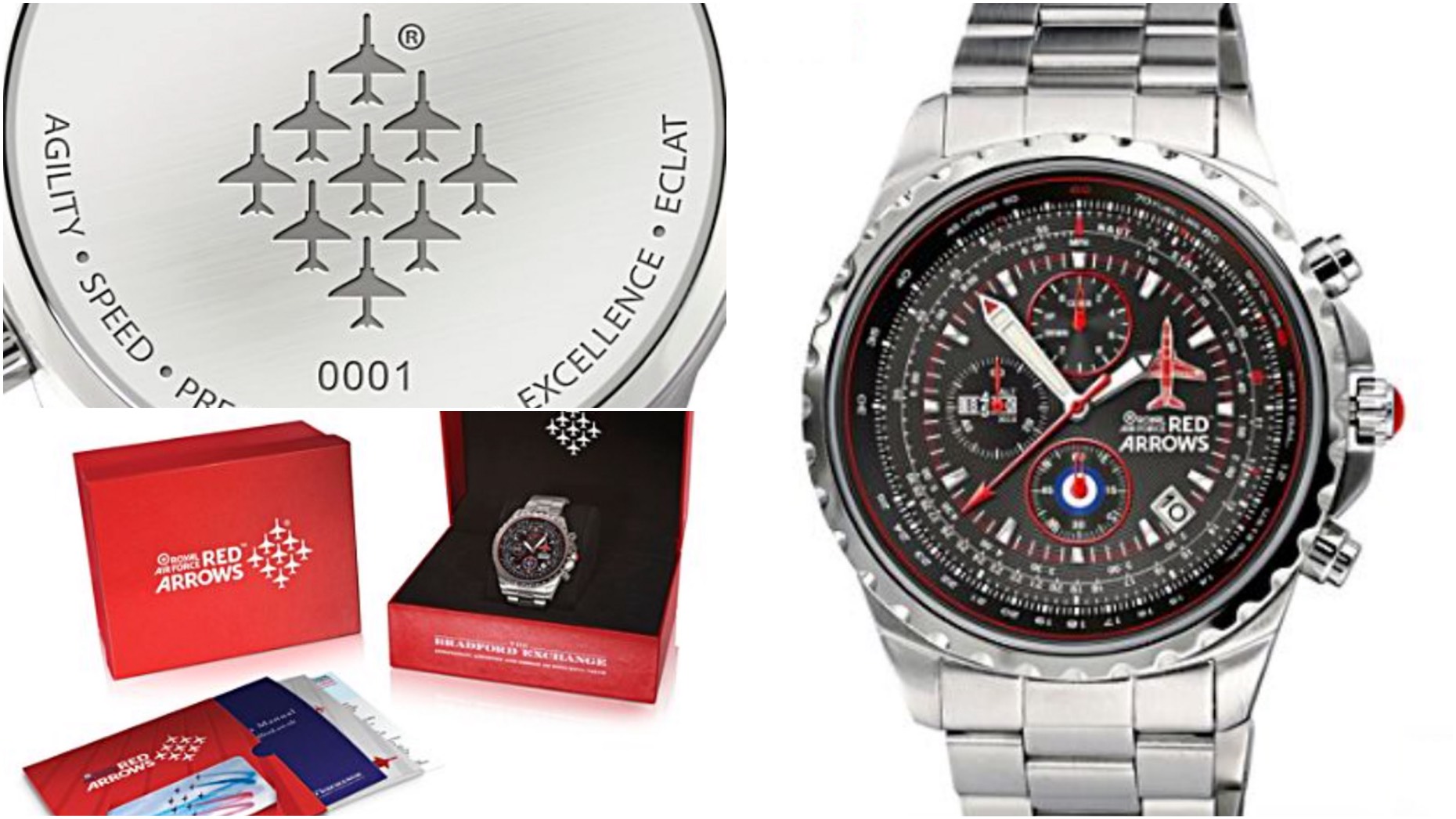 A limited edition Red Arrows Hawks T1 Chronograph Watch is now on sale to commemorate the first Eastern Hawk Tour.
The Red Arrows men's chronograph watch has a sapphire glass face, precision chronograph dials and unique tributes.
The watch has been officially licensed by the Royal Airforce and Red Arrows.
There has only been 9,999 editions made by The Bradford Exchange and commemorates the Red Arrows Eastern Hawk Tour, with performances scheduled for China, India, Malaysia and Singapore.
The watch is priced at £149.95 from the Bradford Exchange website.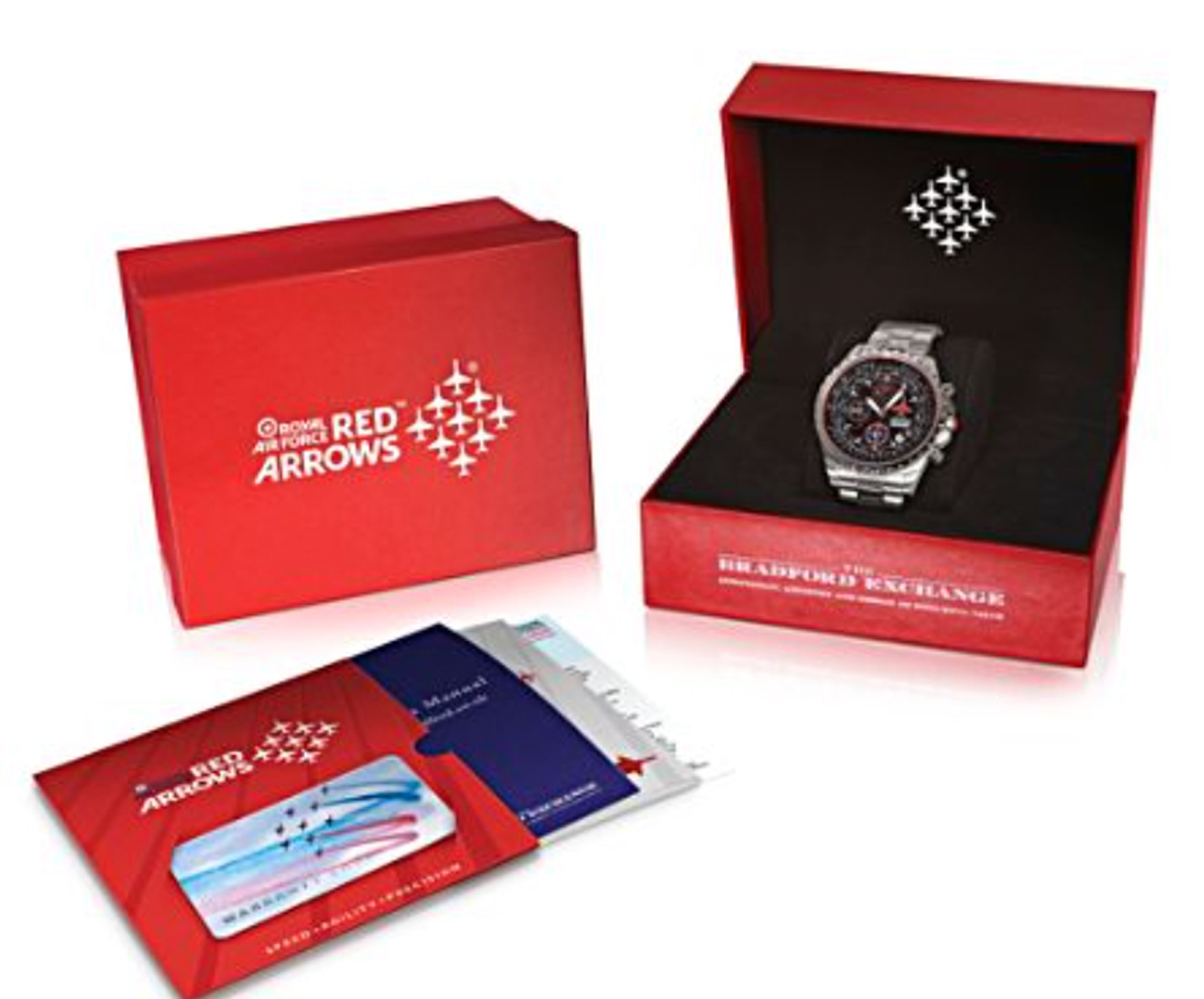 Photo: The Bradford Exchange
The Bradford Exchange have said on their website that the watch honours the prestigious Red Arrows team.
A spokesperson for the watch company said on the website: "One of the world's premier aerobatic display teams for over 50 years, the iconic Red Arrows are renowned around the globe for their speed, agility and precision.
"As the skilled Red Arrows pilots and their famed Hawk jets prepare to embark on their long-awaited Middle East and Asia-Pacific tour, called Eastern Hawk, an officially licensed, limited edition watch honours this prestigious team.
"Officially Licensed Product of the Royal Air Force and Red Arrows, this handcrafted aviation-style edition with a sapphire glass face features precision chronograph dials with stop/start function, a durable stainless steel casing and strap, a vivid red enamel crown and official Red Arrows tributes.
"The reverse is engraved with the Red Arrows insignia and formation.