Tense but peaceful EDL protest in Boston
Some 20 EDL supporters marched peacefully and held speeches in Boston on Lincolnshire Day, but they were countered by several locals. The EDL members from Lincoln, Louth, Skegness, Boston and Scunthorpe gathered in the town before midday on Saturday, and were meant to begin their march at 12pm. The demo started almost an hour later…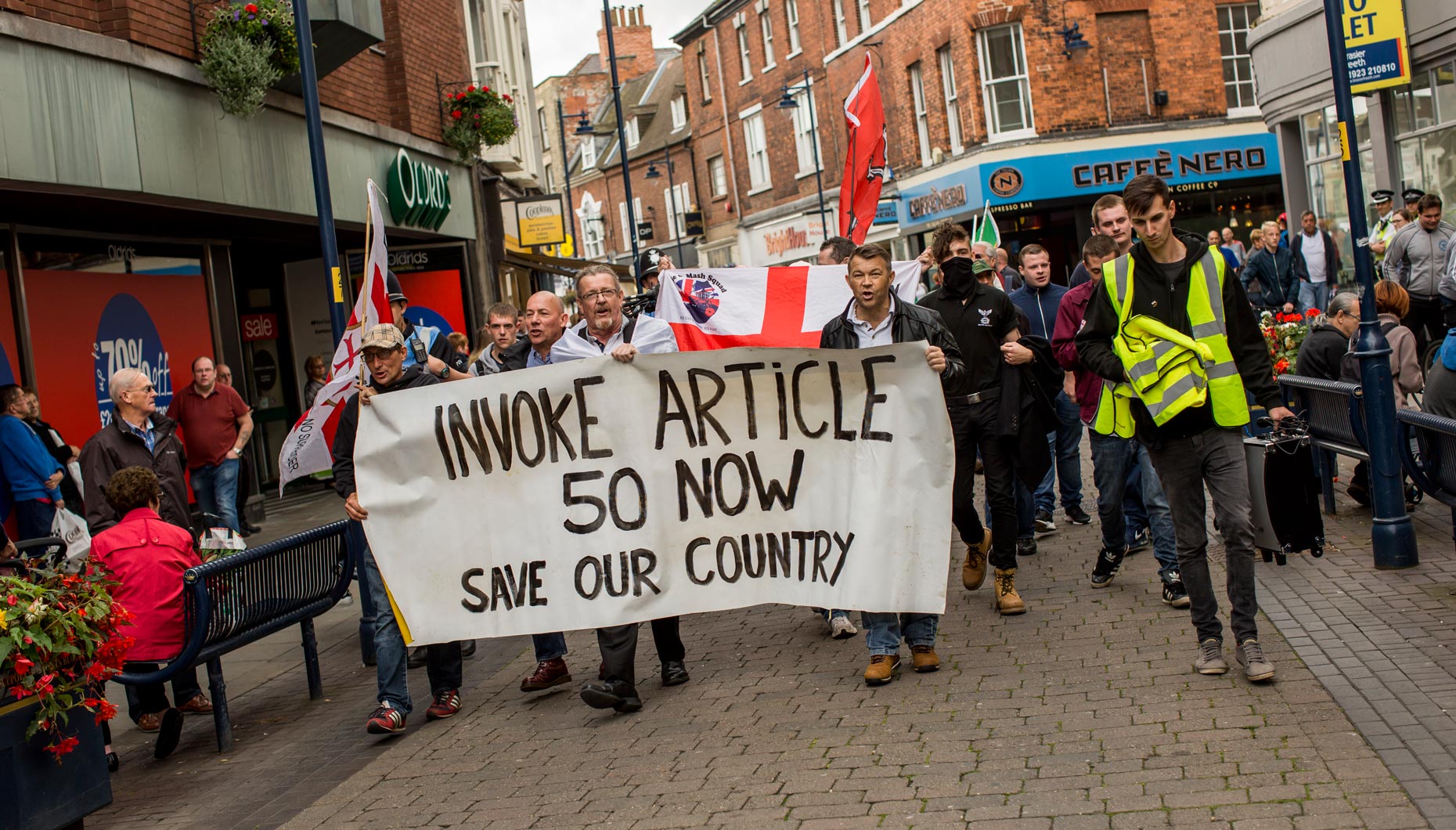 Some 20 EDL supporters marched peacefully and held speeches in Boston on Lincolnshire Day, but they were countered by several locals.
The EDL members from Lincoln, Louth, Skegness, Boston and Scunthorpe gathered in the town before midday on Saturday, and were meant to begin their march at 12pm.
The demo started almost an hour later after around 20 people gathered in the St George's car park in the town.
There was a strong police presence in the town, despite small numbers of EDL supporters expected, and a counter-demo from anti-racists cancelled earlier in the week.
The protesters marched all the way to the war memorial chanting slogans for PM Theresa May to "invoke Article 50 now" and leave the EU.
When the EDL group arrived in the war memorial square in Boston, several locals began countering them during their speeches.
The atmosphere was tensed as a father with his child argued with the EDL demonstrators, while several other locals chipped in to counter the group. Hundreds gathered to watch the scenes.
After an hour, the protest died down and the EDL group and bystanders dispersed peacefully.
Watch our full live stream from the protest: