RAF Waddington runway fully reopens after £35.4m rebuild
RAF Waddington fully reopened its airfield on Monday, November 21 after a major upgrade of its runway – extending its life for at least another 25 years. As reported at the time, the runway was closed in late 2014 for the £35.4 million rebuild and was expected to take about a year to complete. A number…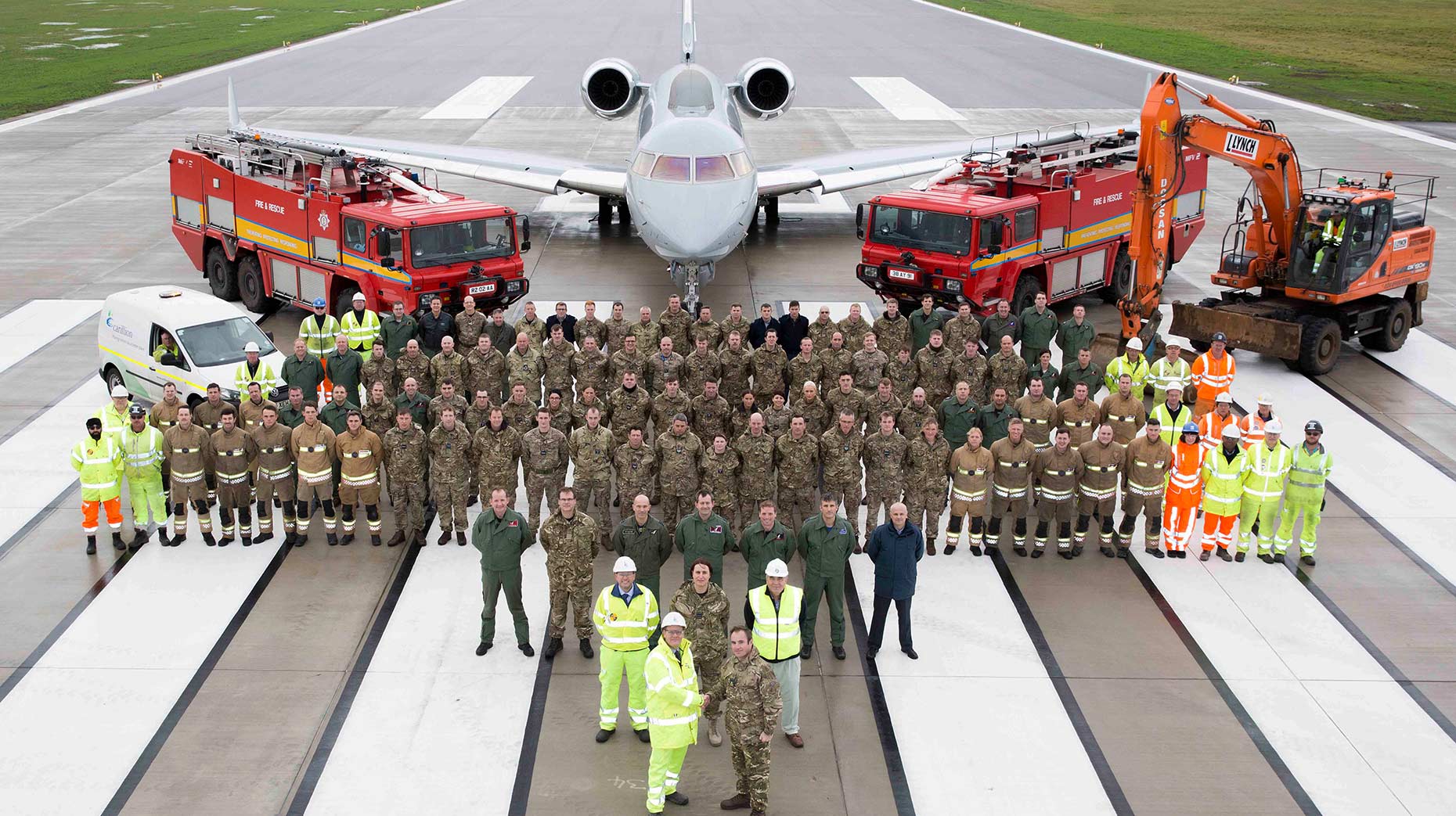 RAF Waddington fully reopened its airfield on Monday, November 21 after a major upgrade of its runway – extending its life for at least another 25 years.
As reported at the time, the runway was closed in late 2014 for the £35.4 million rebuild and was expected to take about a year to complete.
A number of snags, including wet ground, unexpected utilities and the discovery of military artefacts and weaponry, delayed the project with work continuing through into 2016.
The project has been described by the RAF as one of the 'most challenging defence airfield infrastructure projects for many years'.
The station operates as the UK's  hub of Intelligence, Surveillance, Target Acquisition and Reconnaissance.
RAF Waddington's flying squadrons have been temporarily operating from alternative military bases whilst work was carried out.
With the runway work now complete, aircraft will begin to return to the base.
Throughout the refurbishment, RAF Waddington's intelligence gathering capabilities have remained high, with flying squadrons almost constantly deployed.
Officials say this will remain the case as the base continues to play a critical role in the coalition air campaign to defeat ISIS and elsewhere around the world.
RAF Waddington Station Commander, Group Captain Al Marshall said:
"This has been a major and very challenging project, which has placed significant pressure on personnel and their families.
"Despite the challenges, we have managed to sustain operational output throughout the resurfacing period owing to the outstanding dedication and professionalism of RAF Waddington personnel and those who support us.
"It will give me great pleasure to see many personnel return home and to have our aircraft regularly flying in and out of RAF Waddington once again."
Conducted in several phases, the old runway has been dug up, levelled and resurfaced.
The upgrade, which significantly changed the profile of the existing runway, includes the provision of a new section of airside perimeter road, new visual airfield approach aids, aeronautical lighting and signage, all of which improves the overall safety of the airfield and operations.