December 29, 2016 2.56 pm
This story is over 60 months old
Top 10 Lincolnshire Reporter videos of the year
As we look forward to what's on the horizon across the county in 2017, Lincolnshire Reporter takes a look back at some of the videos which caught your eye and got you talking this year. In this round-up, we take a look back at some of the videos we have shared or produced in the second…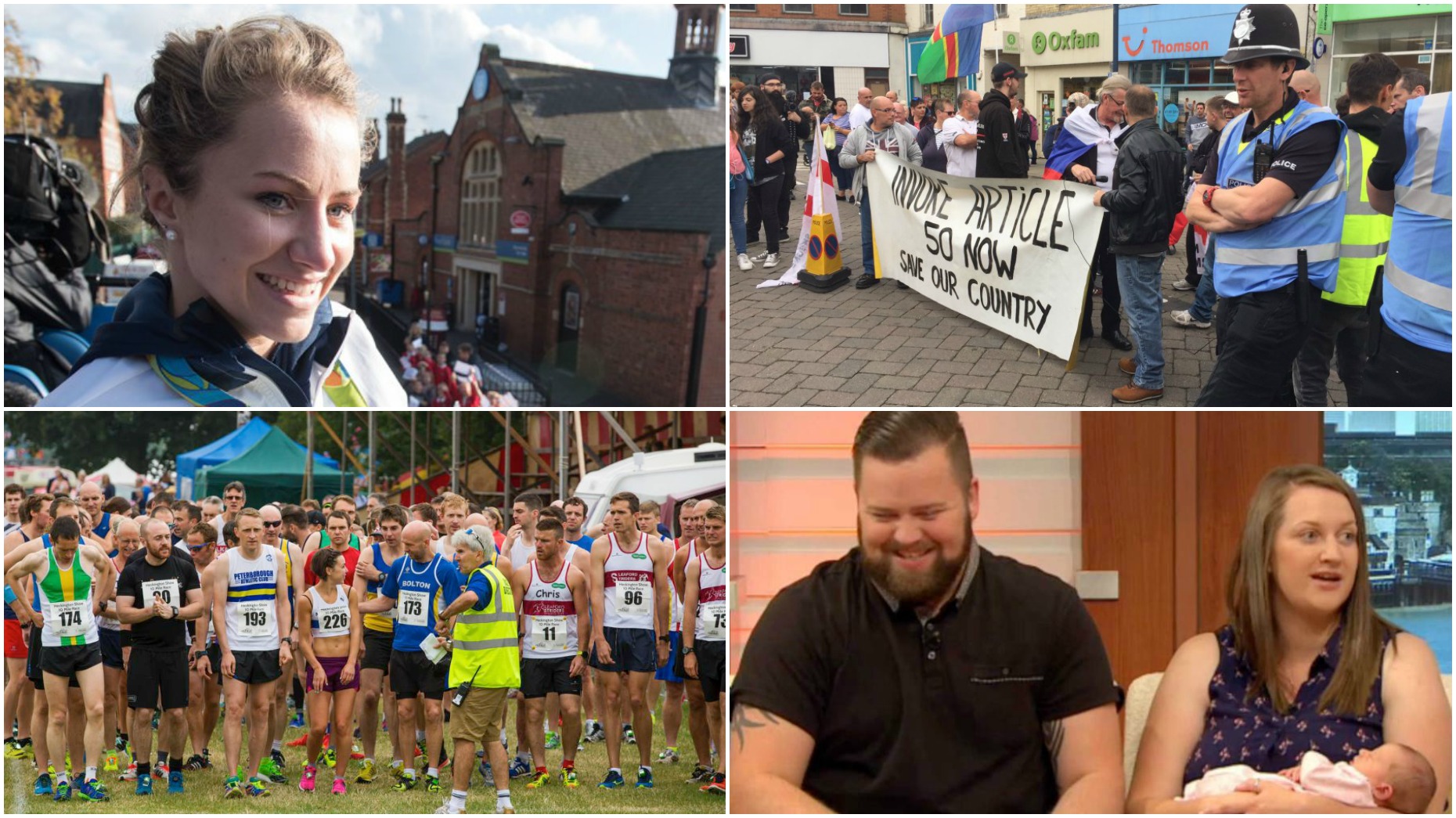 As we look forward to what's on the horizon across the county in 2017, Lincolnshire Reporter takes a look back at some of the videos which caught your eye and got you talking this year.
In this round-up, we take a look back at some of the videos we have shared or produced in the second half of 2016.
---
Olympic and Paralympic heroes welcomed home
Leading our round-up of videos in 2016 is the bus tour our Olympic and Paralympic stars enjoyed around Lincoln city centre at the start of November.
Hundreds of residents turned out to see hockey player Shona McCallin, open water swimmer Jack Burnell, equestrian medalist Sophie Wells and shotputter Kieran Tscherniawsky celebrate following the Rio Olympics and Paralympics.
---
EDL protest in Boston
On a completely different theme, the English Defence League protest in Boston on Lincolnshire Day generated much discussion and debate.
A small number of members of the far-right group marched through the town, calling on the government to begin Brexit negotiations and for immigration to be drastically reduced.
Take a look at our live blog of the event here
---
2016 Heckington Show
More than 30,000 people visited the 149th Heckington Show at the end of July, Britain's largest village show.
Check out our highlights from the memorable day here
---
Scunthorpe mum gives birth inside hospital entrance
A Scunthorpe mum gave new meaning to a quick delivery – by giving birth to her daughter within seconds in the entrance of a hospital.
Dramatic CCTV footage has revealed how Jessica Stubbins gave birth to her daughter Lucy while dad Tom was desperately trying to find a parking space.
Read more about this amazing story here
---
Grantham Gravity Fields festival
Fifth in our rundown is the third Grantham Gravity Fields festival, which took place at the end of September.
The five day festival of science, arts, heritage, music, and drama impressed visitors with world class performers in and around Grantham.
Take a look at our best pictures from the event here
---
New MP gets ushered out of venue after by-election victory
Caroline Johnson was decisively elected as the new Sleaford and North Hykeham MP earlier this month, following the resignation of Stephen Phillips.
However, instead of the customary interviews, the Conservative candidate was ushered out of the venue without speaking to any journalists, before being driven away.
Watch footage of the incident and our story as we tried in vain to hear her thoughts on being elected
---
Transport Secretary on road improvements for Lincolnshire
Transport Secretary Chris Grayling told Lincolnshire Reporter that potential projects such as a southern bypass around Lincoln, upgrades to the A17 around Sleaford, and the full dualling of the western side of the Lincoln bypass were all potentially on the cards, providing councils come forward with suitable proposals.
Read more of what he had to say during his visit to Great Gonerby near Grantham in November, to support Caroline Johnson's by-election campaign
---
Jeremy Corbyn on Brexit and Grantham A&E
Labour leader Jeremy Corbyn visited Sleaford in November as part of the by-election.
Read what he had to say on immigration, Brexit and the situation at Grantham A&E here
---
Nigel Farage on sovereignty
Also in Sleaford as part of the by-election campaign was former UKIP leader Nigel Farage.
Read what Farage told Lincolnshire Reporter about sovereignty and the laws he wants the UK to take back control of from Brussels here
---
Grantham A&E will reopen, trust confirms
Grantham A&E has been one of the major talking points in Lincolnshire in the second part of this year.
In a live web chat with Lincolnshire Reporter, leading health chief Mark Brassington said that Grantham A&E would fully reopen… once enough doctors are recruited.
However, just weeks later, a healthcare report suggested that the town's A&E could be downgraded to an urgent care centre.
---
Follow our Stonebow Media Vimeo page and The Lincolnite on YouTube for all the videos you need to watch from across Lincolnshire in 2017.