January 19, 2017 11.17 am
This story is over 63 months old
Lego Red Arrows sets could fly off the shelves if designs approved
Ideas have been submitted for Lego to produce a Red Arrows Hawk sets, entirely out of parts from the favourite childhood brand. This project, submitted by Squadron Leader Mike Ling, Red 10, and his developer, Flight Lieutenant  Marcus Ramsden, an RAF Engineering Officer, follows the design of the iconic BAE Systems Hawk T1 aircraft. On submission, designers…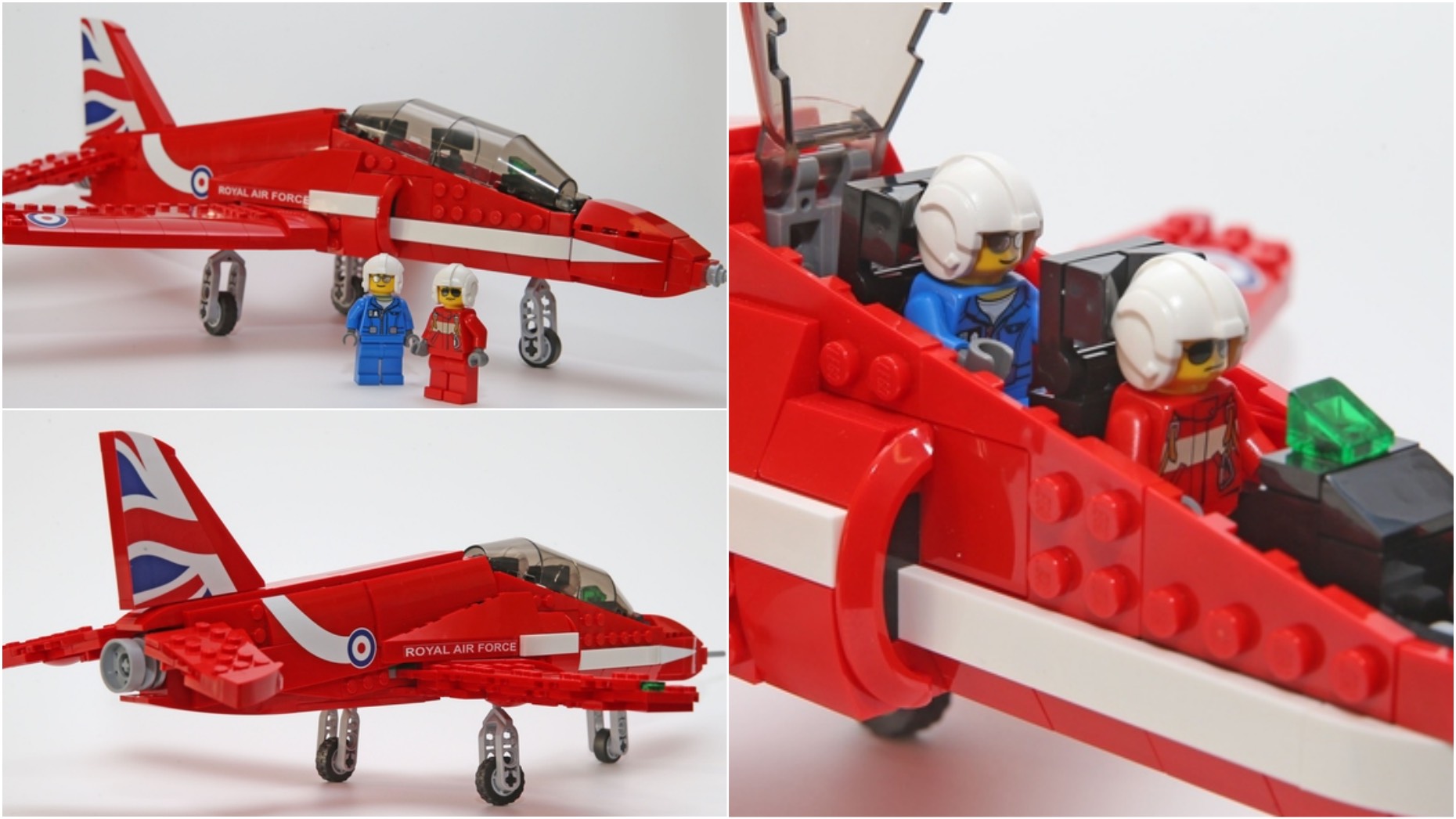 Ideas have been submitted for Lego to produce a Red Arrows Hawk sets, entirely out of parts from the favourite childhood brand.
This project, submitted by Squadron Leader Mike Ling, Red 10, and his developer, Flight Lieutenant  Marcus Ramsden, an RAF Engineering Officer, follows the design of the iconic BAE Systems Hawk T1 aircraft.
On submission, designers said: "For this Lego Ideas submission, we have captured the passion and excitement of the Red Arrows and constructed the iconic BAE Systems Hawk T1 aircraft, powered by a Rolls-Royce engine, out of Lego parts.
"Not only does this proposed Red Arrows Hawk Lego model have functioning components, such as retractable undercarriage and an opening cockpit canopy, it also includes both a pilot and engineer mini-figure, each wearing their iconic red and blue flying suits.
"This lifelike creation, inspired by Lego Designer Mike Psiaki's amazing sets, will provide Lego fans of all ages with a fantastic building experience and endless hours of enjoyment."
In order to go to the next stage of the ideas submission process, the idea must gain 1,000 supporters within the next year. So far, the project has had 619 supporters.

To support the Red Arrows Lego project, visit the website.