March 29, 2017 11.40 am
This story is over 57 months old
Watch extraordinary dashcam footage of exact moment lorry overturns on A1
Astonishing dashcam footage has been released showing the shocking moment a lorry carrying hay bales overturned on the slip road of the A1 at Newark. The incident on the northbound carriageway happened on the afternoon of Monday, March 24 and caused delays for motorists travelling in and out of Lincolnshire at rush-hour. A Mid UK Recycling lorry was…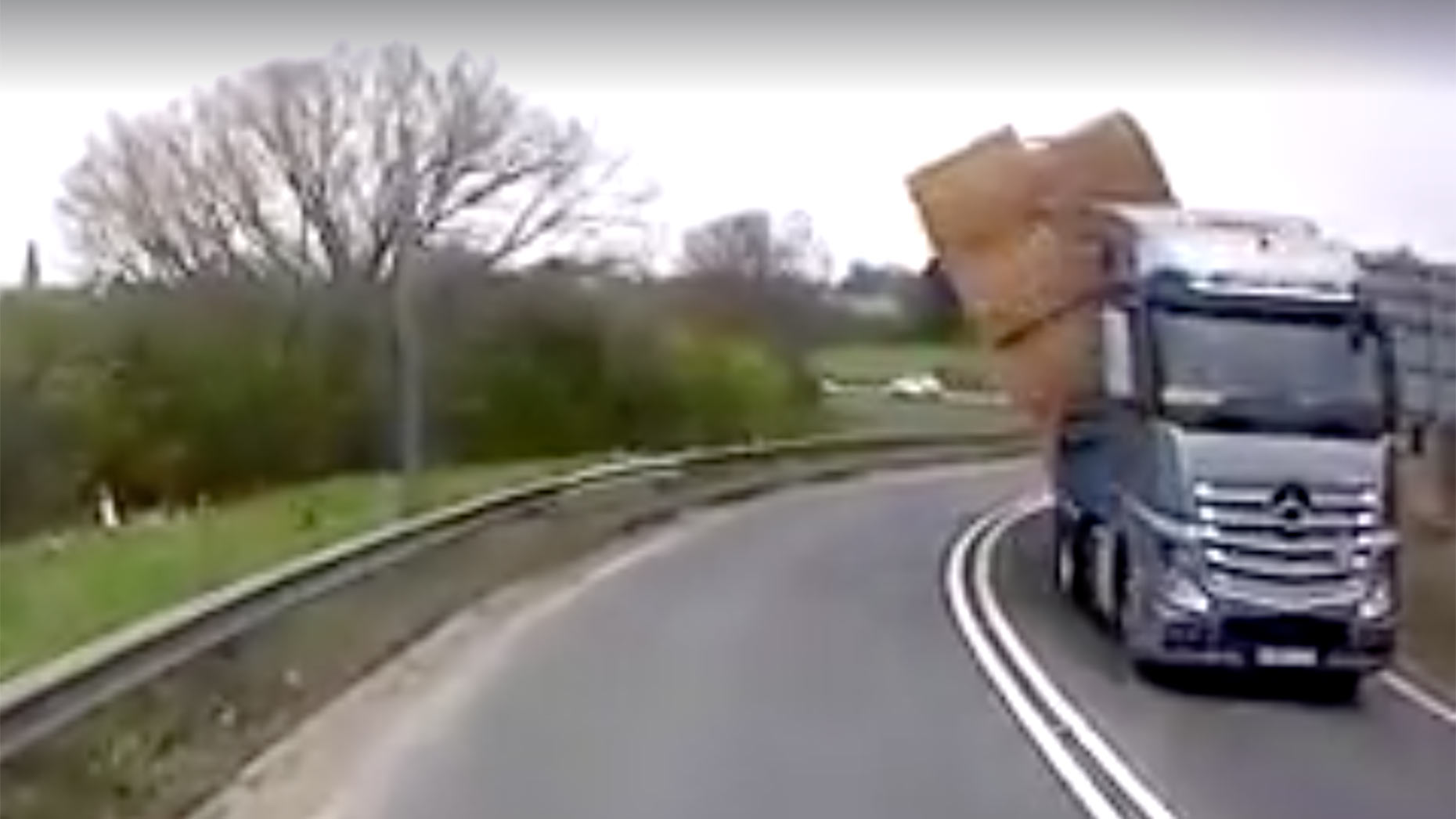 Astonishing dashcam footage has been released showing the shocking moment a lorry carrying hay bales overturned on the slip road of the A1 at Newark.
The incident on the northbound carriageway happened on the afternoon of Monday, March 24 and caused delays for motorists travelling in and out of Lincolnshire at rush-hour.
A Mid UK Recycling lorry was travelling in the opposite direction and captured the incident on its dashcam.
On posting the video on YouTube, the recycling firm said: "This is why our vehicles are fitted with forward facing cameras.
"This footage was captured by one of our new Mountain Transport artic lorries at Newark yesterday. Amazingly the driver was OK. #slowdown"
The dashcam footage has also caused quite a stir with the public, suggesting that the lorry had driven too quickly round the bend for the load it was carrying.
Les Timms said: "Surely he must have known he was going too fast to take the bend.
"It's annoying to get stuck behind a slow lorry; but far better to go slow, than get held up for hours while they clean this up."
John Mace added: "Caused mainly by the speed round the corner.
"Note that the artic following, loaded the same way but a lot slower, kept his load on."