Just Jane restoration back on track thanks to Lincoln paint company
A Lincolnshire company has helped with the restoration of the county's Avro Lancaster bomber 'Just Jane' after donating paint. The eagerly awaited restoration of 'Just Jane' came to a halt at the start of April after the team ran out of paint. Work on the Avro Lancaster NX611 has been ongoing for several years as…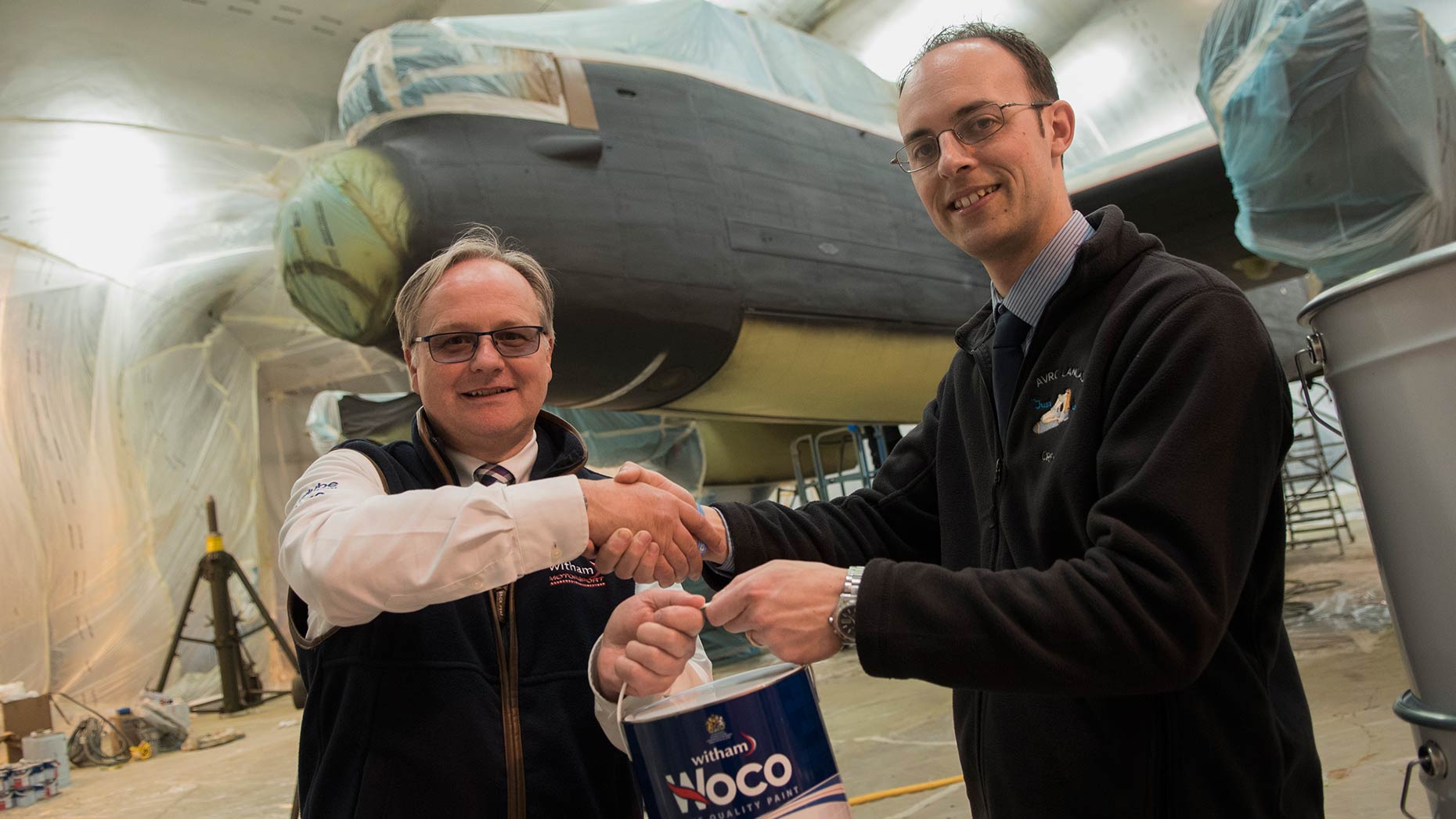 A Lincolnshire company has helped with the restoration of the county's Avro Lancaster bomber 'Just Jane' after donating paint.
The eagerly awaited restoration of 'Just Jane' came to a halt at the start of April after the team ran out of paint.
Work on the Avro Lancaster NX611 has been ongoing for several years as part of a £3.5 million restoration project with the aim of getting her flying again after 50 years.
Local Lincolnshire Company Witham Oil and Paint Ltd heard about the problem via local media and came to the rescue, donating eight different types of specialist paint, and pulled out all the stops to manufacture the full range of traditional colours in just two days.
Witham Group MD, Nigel R Bottom said: "We are so very pleased to help support such a worthy cause.
"We are looking forward to seeing Just Jane restored to her former glory and it will be a proud day when she takes to the skies with our Woco paint finish on the plane."
Just Jane will be painted in Witham's WOCO paint in eight different colours – 40 years after the original camouflage paint job was applied.
Just Jane's restoration manager Andrew Panton added: "We're delighted that the restoration work can continue a thanks to the Witham Group's quick turnaround on the new paint.
"Getting Just Jane back in the air is a life's dream, not just for me, but for all her fans too!"