Reduced Brayford footbridge plans to go before council this week
Revised proposals for a footbridge over the Brayford Wharf level crossing in Lincoln will go before the city council's planning committee this week. Designs for the bridge, which originally received planning permission in 2013, were reduced with the removal of the bridge's two lift towers at the end of 2016 due to a shortage in Network…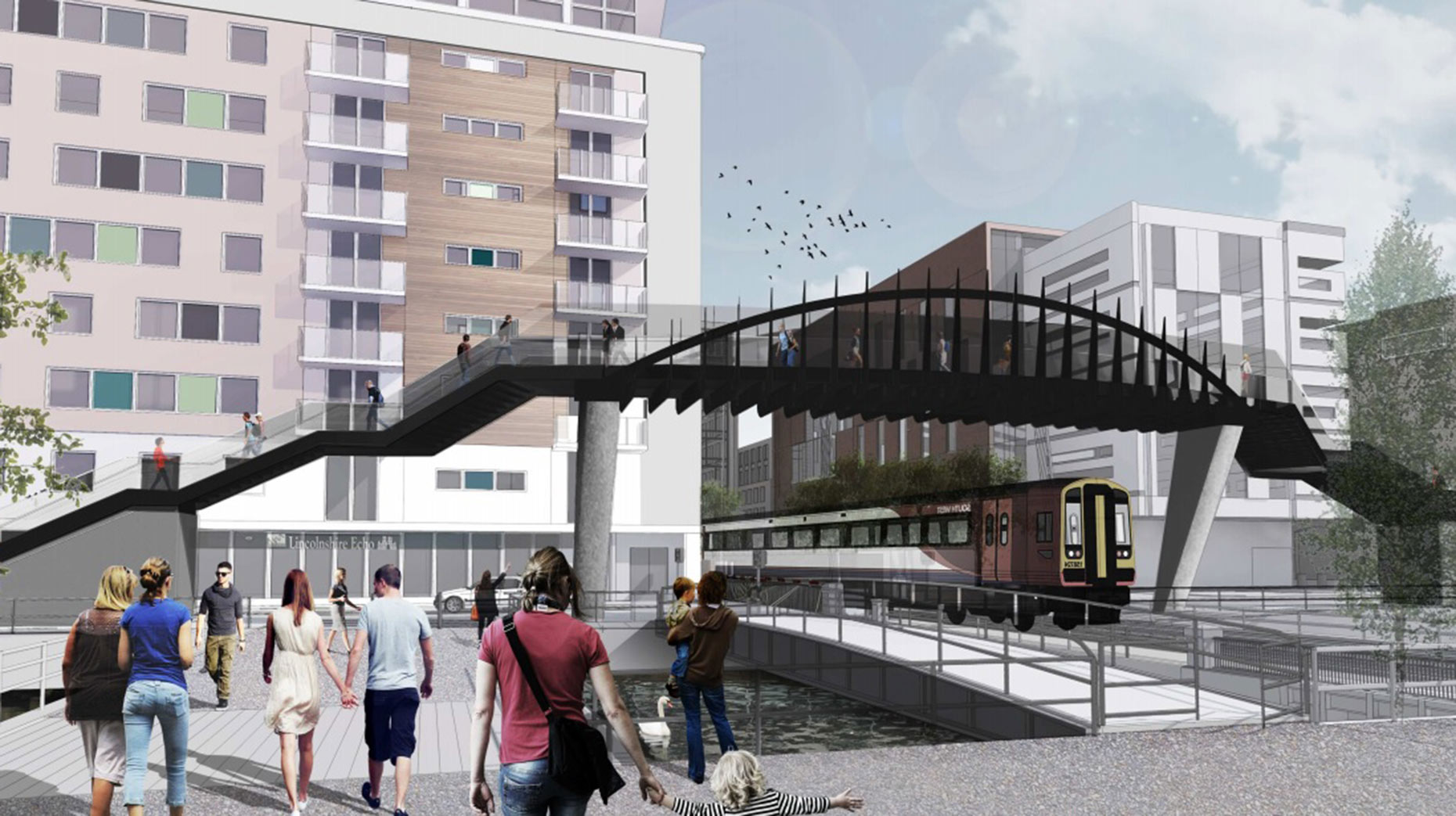 Revised proposals for a footbridge over the Brayford Wharf level crossing in Lincoln will go before the city council's planning committee this week.
Designs for the bridge, which originally received planning permission in 2013, were reduced with the removal of the bridge's two lift towers at the end of 2016 due to a shortage in Network Rail's funding.
The new scaled-down application will be considered by planners at a meeting on Wednesday, April 26.
There have long been calls for a bridge over the crossing, which is used by around 10,000 pedestrians and 4,500 vehicles every day.
Level crossing barriers are down for around 20 minutes of every hour – a statistic that is expected to increase with planned upgrades.
The crossing is currently ranked as one of the highest risk levels on the East Midlands Route.
A number of responses were received to the application, some of whom citing concerns about the removal of the original design's lifts.
Network Rail states in the application that it will still be possible to use the level crossing at ground level and that construction in the Wigford Yard area will eventually provide a 300 metre footpath between the Brayford at High Street.
Plans indicate that road works will need to be carried out on Brayford Wharf East to reposition the single lane road and footpath.
As reported previously, proposals for the bridge have been through a number of incarnations and the project was shelved for around a year due to cost.
The report to be considered by the council's planning committee concludes: "Whilst the proposed bridge does not contain lifts it is still considered to be a vital piece of infrastructure for the city to overcome a known safety issue at the level crossing."
It's recommended that the plans are granted conditionally.
The scheme follows the completion of a £12 million footbridge over the level crossing on High Street in June 2016.