Three men arrested after overturned car abandoned in Barrow
Three men have been arrested after a car was found on its roof in Barrow upon Humber. Humberside Police tweeted an image of the overturned car at around 7.40am on Thursday, April 20. Three men were later found in nearby Barton upon Humber and arrested in connection with the incident. First job of the day…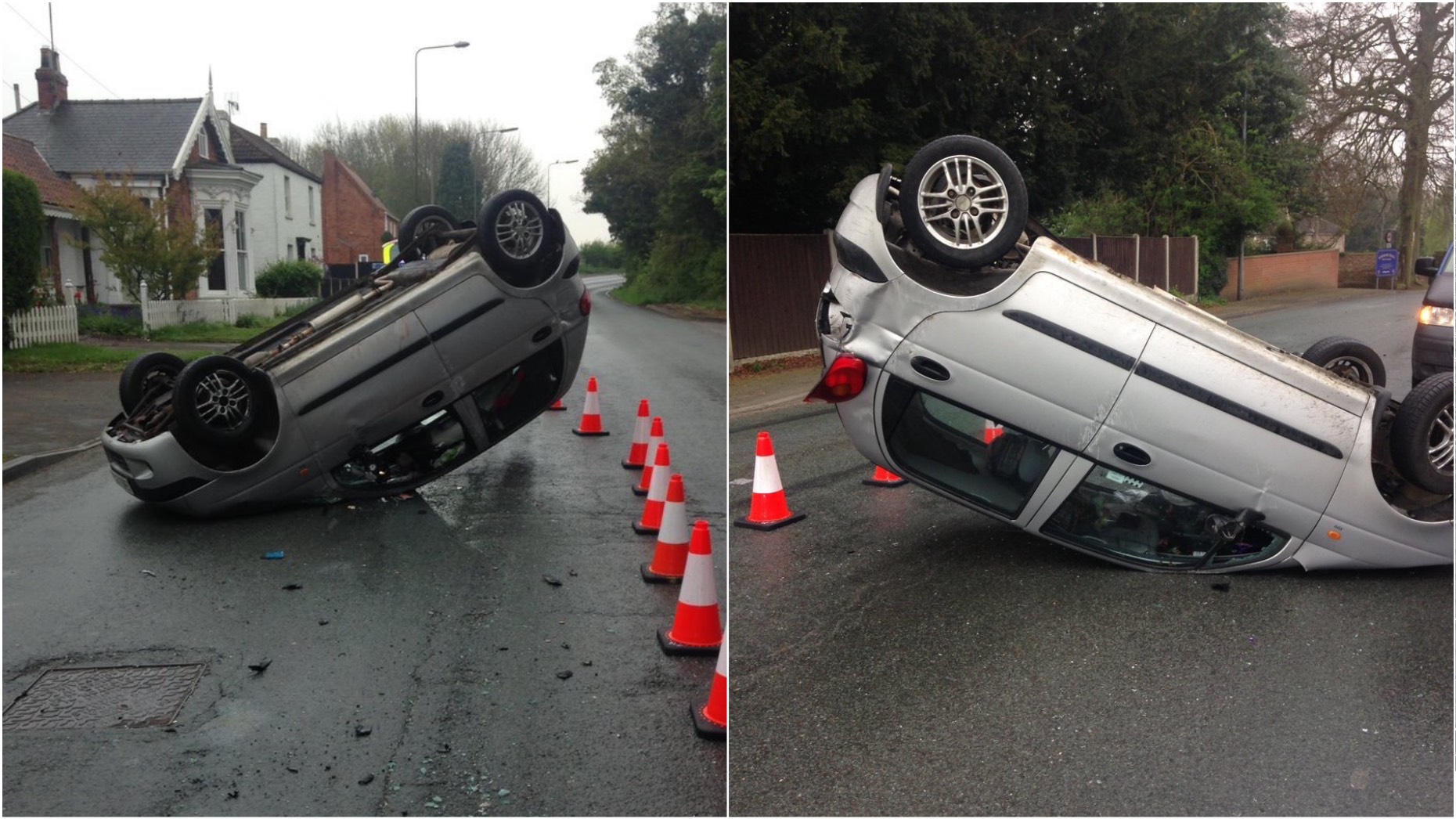 Three men have been arrested after a car was found on its roof in Barrow upon Humber.
Humberside Police tweeted an image of the overturned car at around 7.40am on Thursday, April 20.
Three men were later found in nearby Barton upon Humber and arrested in connection with the incident.
The driver of the vehicle was tested and found to be driving over the prescribed limit of alcohol and was also found positive when taking a drugs test.
In a tweet, Humberside Police said: "All three males detained and arrested in Barton, driver OPL and positive drug test, great work by local patrols."