Domesday Book arrives at Lincoln Castle
The most revealing document in English history is officially on display at Lincoln Castle, alongside the city's copies of the Magna Carta and Charter of the Forest. The Domesday Book is on loan to the castle from its permanent home at The National Archives in London and is on display inside the David P.J.Ross Magna…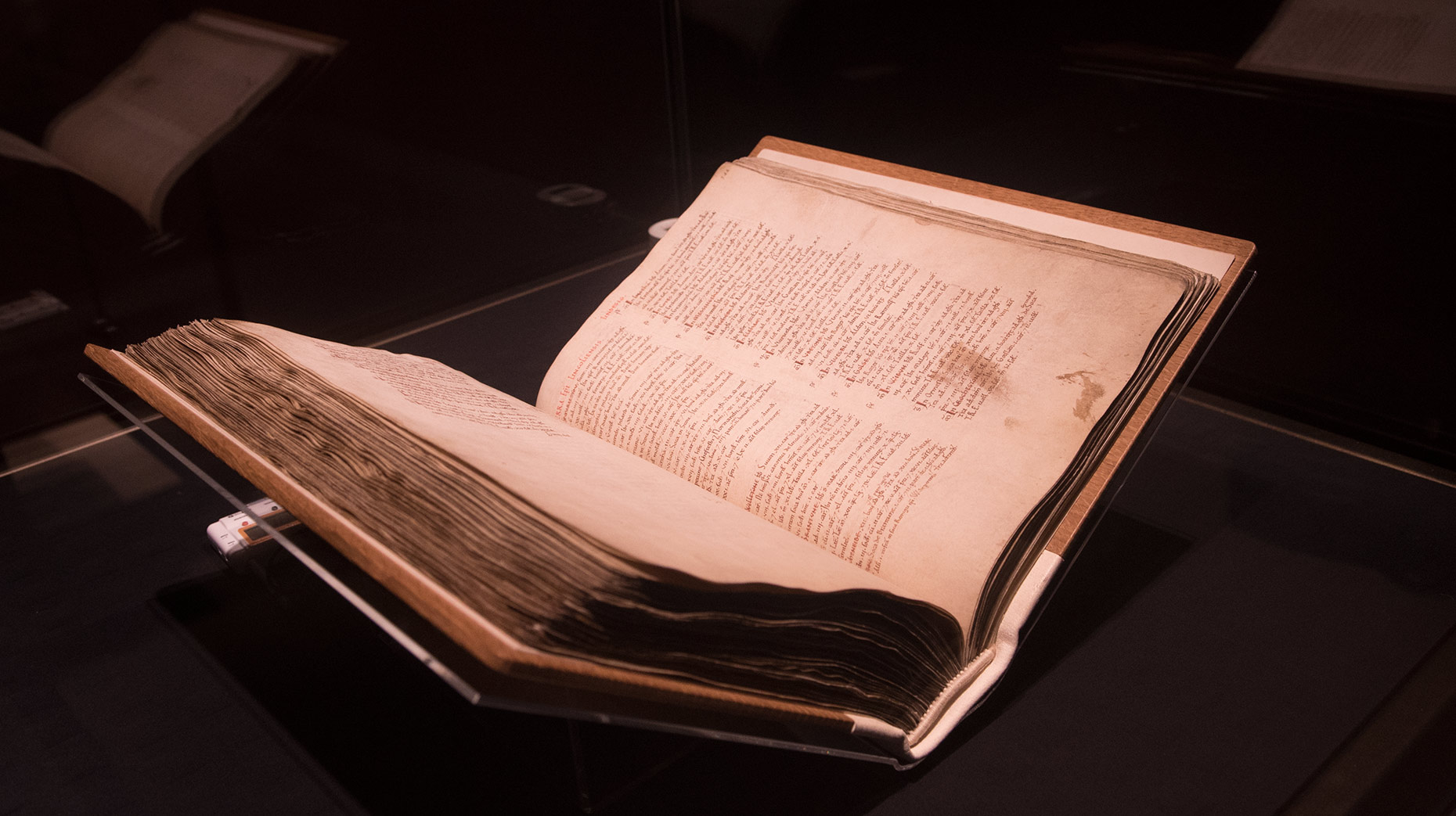 The most revealing document in English history is officially on display at Lincoln Castle, alongside the city's copies of the Magna Carta and Charter of the Forest.
The Domesday Book is on loan to the castle from its permanent home at The National Archives in London and is on display inside the David P.J.Ross Magna Carta vault until September 3.
Domesday is one of a number of nationally significant artefacts and local treasures on display in Lincoln as part of the Battles and Dynasties exhibition.
Jon Hogan, public engagement manager at Lincolnshire County Council, said: "The Domesday Book has not been exhibited outside London in living memory.
"This is an unmissable chance for visitors to see the book within the grounds of a castle built by the same king that ordered the Domesday survey. It's an extremely rare opportunity to be able to see three of the country's most significant documents together, with Domesday alongside Magna Carta and the Charter of the Forest."
Jeff James, Chief Executive and Keeper at The National Archives added: "There simply is no other document like Domesday. It is our nation's earliest, most important and most treasured public record, a work of the greatest historical significance.
"It offers an insight into life and society in England more than 900 years ago and just as importantly it still has the power to engage and inform us today. As a national institution we are delighted that the most iconic public record is going out to the public, allowing visitors a unique opportunity to view it as part of a fascinating exhibition in the fine medieval surroundings of Lincoln Castle this summer."
From Saturday, May 27, visitors can explore the story of English history further with Battles and Dynasties in full at The Collection. From the Battle of Lincoln, to the ill fate of Katherine Howard, Henry VIII's fifth wife, to the abdication of Edward VIII; it tells the stories of the major conflicts for the crown over the last 900 years through documents, artefacts and paintings.
Highlights include:
Van Dyck's triptych painting of Charles I, generously lent by Her Majesty The Queen from the Royal Collection.
A prayer book owned by Richard III which he took to Bosworth Field, the last time an English Monarch was killed in battle
The original 13th century illustration of the Battle of Lincoln, by Matthew Paris.
Tickets for the Domesday exhibition at Lincoln Castle can be booked online are available with a 10% discount.
Tickets include a free return visit within six months. Tickets for Battles and Dynasties at The Collection museum are also available here.
Battles and Dynasties has been brought together by Lincolnshire County Council and Lord Cormack in partnership with the Historic Lincoln Trust, The National Archives and the British Library.
This exhibition has been made possible as a result of the Government Indemnity Scheme.