Full list of 2017 general election candidates for Greater Lincolnshire
The candidates standing in the June 8 general election in Greater Lincolnshire have been confirmed after the nominations deadline tolled yesterday evening. All 11 2015 MPs are hoping to return to the benches of parliament. Nine of the seats are Conservative and two are being held by Labour. Interesting battlegrounds to watch out for will include…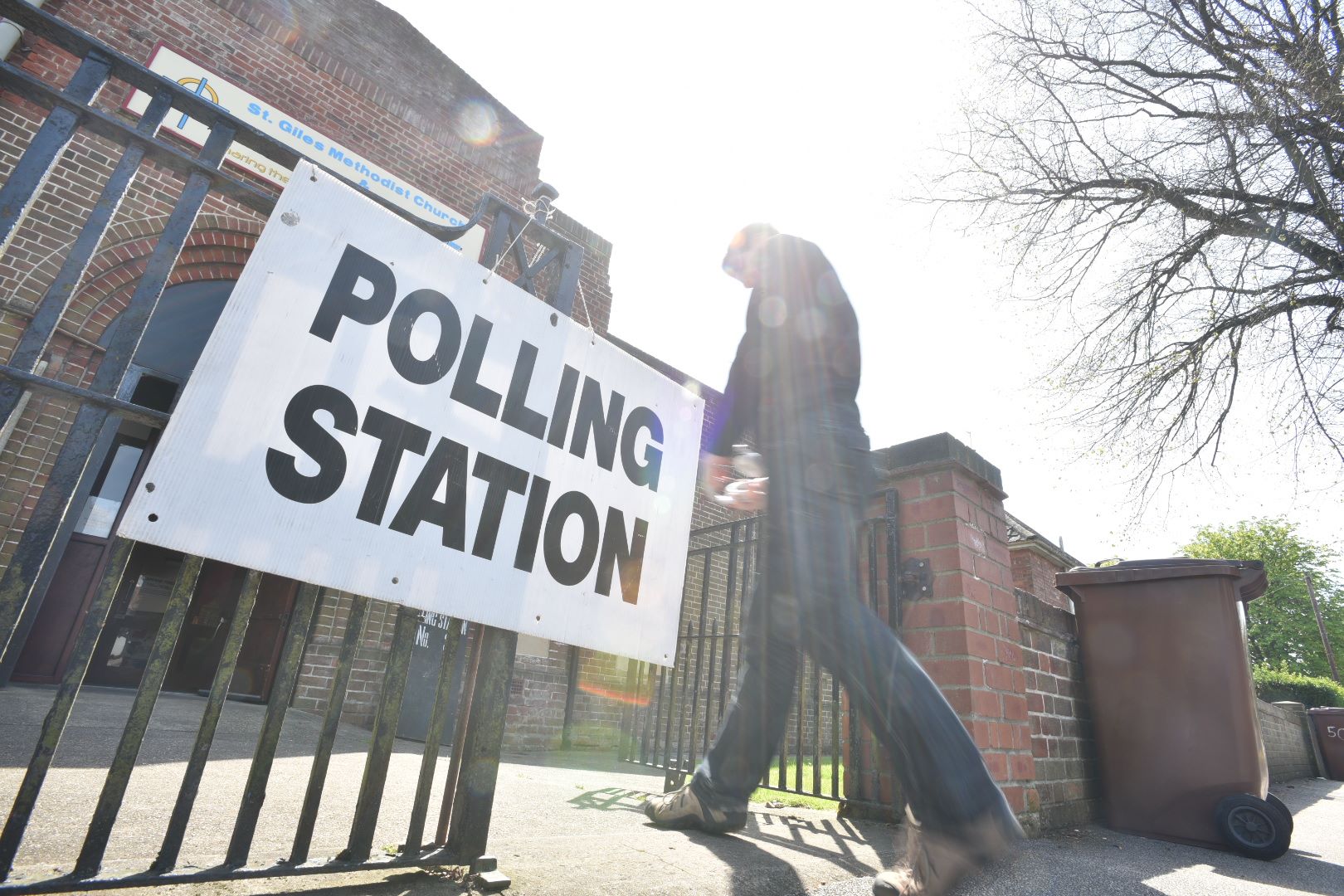 The candidates standing in the June 8 general election in Greater Lincolnshire have been confirmed after the nominations deadline tolled yesterday evening.
All 11 2015 MPs are hoping to return to the benches of parliament. Nine of the seats are Conservative and two are being held by Labour.
Interesting battlegrounds to watch out for will include Lincoln, where Conservative Karl McCartney won in the 2015 election with the lowest majority out of all seats in the county, chased closely by Labour. There are also a number of new faces on the ballot paper this year including local busker Phil Gray and deaf campaigner Iain Scott-Burdon.
UKIP will be aiming to redeem its standing in the county after the party was wiped out in the Lincolnshire County Council elections. Leader of the party Paul Nuttall has chosen to stand in the county and is fighting for the Boston MP seat, no doubt wishing to appeal to the area's high percentage of Brexit supporters.
Much of the Conservative Party's attention is focussed on Labour-held marginal seats. Scunthorpe, held by Labour's Nic Dakin, was among the first areas on Prime Minister Theresa May's hit list as she visited the British Steel factory there this week.
Other lesser-known parties being represented in the county include the Monster Raving Loony Party and a new movement set up and stood for by Boston and Skegness' Mike Gilbert – Blue Revolution.
Full list of Greater Lincolnshire candidates
Boston and Skegness
(2015 – Conservative Matt Warman, 4,336 majority)
Mike Gilbert – Blue Revolution
Paul Robert Kenny – Labour
Paul Andrew Nuttall – UKIP
Victoria Percival – Green
Philip Smith – Lib Dem
Matt Warman – Conservative
Brigg and Goole
(2015 – Conservative Andrew Percy 11,176 majority)
Terrence Smith – Labour
Andrew Percy – Conservative
David Michael Jeffreys – UKIP
Jerry Lonsdale – Lib Dem
Isabel Pires – Green
Cleethorpes
(2015 – Conservative Martin Vickers, 7,893 majority)
Peter John Keith – Labour
Martin Vickers – Conservative
Tony Blake – UKIP
Roy Horobin – Lib Dem
Loyd Layton Emmerson – Green
Gainsborough
(2015 – Conservative Edward Leigh, 15,499 majority)
Edward Leigh – Conservative
Vicky Pearson – Green
Lesley Anne Rollings – Lib Dem
Catherine Tite – Labour
Grantham and Stamford
(2015 – Conservative Nick Boles, 18,989 majority)
Nick Boles – Conservative
Anita Annabelle Dora Day – Lib Dem
Barrie Anthony Fairbairn – Labour
Marietta Eve Neild King – UKIP
Tariq Mahmood – Independent
Becca Thackray – Green
Great Grimsby
(2015 – Labour Melanie Onn, 4,540 majority)
Steve Beasant – Lib Dem
Jo Gideon – Conservative
Mike Hookem – UKIP
Christina McGilligan-Fell – Independent
Melanie Onn – Labour
Lincoln
(2015 – Conservative Karl McCartney, 1,443 majority)
Phil Gray – Independent
Caroline Hilda Kenyon – Lib Dem
Karen Elizabeth Lee – Labour
Benjamin Jeffrey Leigh Loryman – Green
Karl McCartney – Conservative
Iain Alexander Scott-Burdon – Independent
Nick Smith – UKIP
Louth and Horncastle
(2015 – Conservative Victoria Atkins, 14,977 majority)
The Iconic Arty-Pole – Official Monster Raving Loony Party
Victoria Atkins – Conservative
Lisa Marie Gabriel – Lib Dem
Jonathan Howard Noble – UKIP
Julie Ann Speed – Labour
Scunthorpe
(2015 – Labour Nic Dakin, 3,134 majority)
Nic Dakin – Labour
Holly Mumby-Croft – Conservative
Andrew Talliss – UKIP
Ryk Downes – Lib Dem
Sleaford and North Hykeham
(2016 – Conservative Caroline Johnson, 13,144 majority)
Sally Chadd – UKIP
Jim Clarke – Labour
Paul Coyne – Independent
Caroline Elizabeth Johnson – Conservative
Fiona McKenna – Green
Ross David Pepper – Lib Dem
South Holland and the Deepings
(2015 – Conservative John Hayes, 18,567 majority)
Julia Cambridge – Lib Dem
John Henry Hayes – Conservative
Voyteck Kowalewski – Labour
Nicola Jane Smith – UKIP
Rick Stringer – Independent
Daniel Luke Wilshire – Green
For more information on polling stations and dates for your diary, see the Lincolnshire Reporter guide here.