May 18, 2017 8.47 am
This story is over 59 months old
Video: World War Two shells blown up at Boston recycling centre
Dramatic footage has been released showing World War Two shells being detonated at a recycling centre in Boston. Staff at Boston Household Waste Recycling Centre (HWRC) found a number of artillery shells in the scrap bin, and in March, found a number of live gun caps, causing the site to be closed to the public…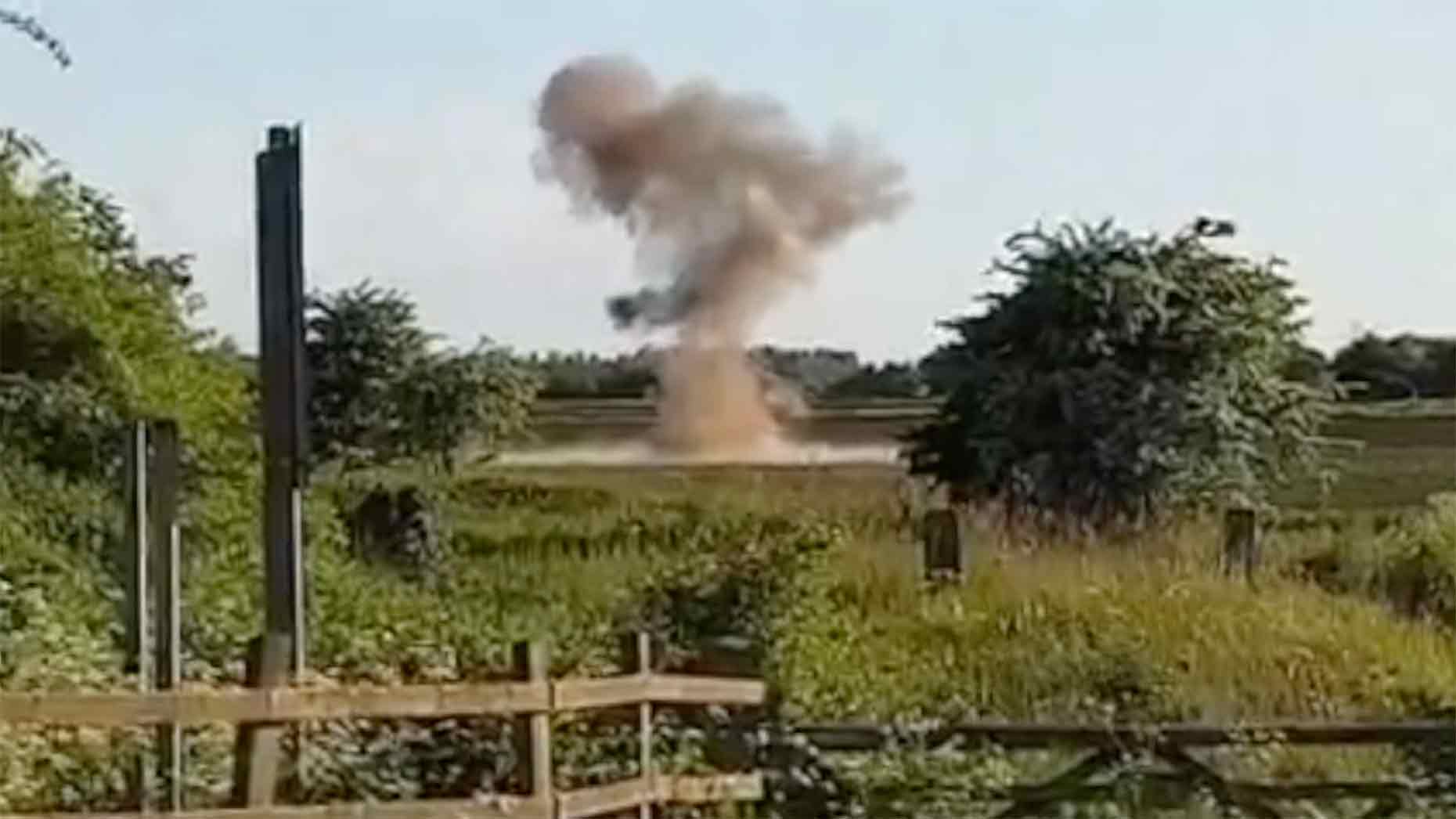 Dramatic footage has been released showing World War Two shells being detonated at a recycling centre in Boston.
Staff at Boston Household Waste Recycling Centre (HWRC) found a number of artillery shells in the scrap bin, and in March, found a number of live gun caps, causing the site to be closed to the public twice.
Take a look at the controlled explosion:
Ian Taylor, waste services team leader at Lincolnshire County Council, said: "Luckily our staff spotted these dangerous items and then took swift action to make the site safe.
"We worked with the police and relevant agencies to ensure the shells were moved off site as quickly and safely as possible and destroyed in an appropriate manner."