June 9, 2017 6.01 am
This story is over 54 months old
Labour takes seat from Conservatives in Lincoln
Labour Party candidate Karen Lee has defeated incumbent Conservative candidate Karl McCartney to become Lincoln's new MP. Lee defeated McCartney by 1,538 votes, turning around the previous Conservative majority. Karl McCartney did not offer interviews before or after the results, and walked out in silence from Lincoln Drill Hall. Caroline Kenyon for the Liberal Democrats came…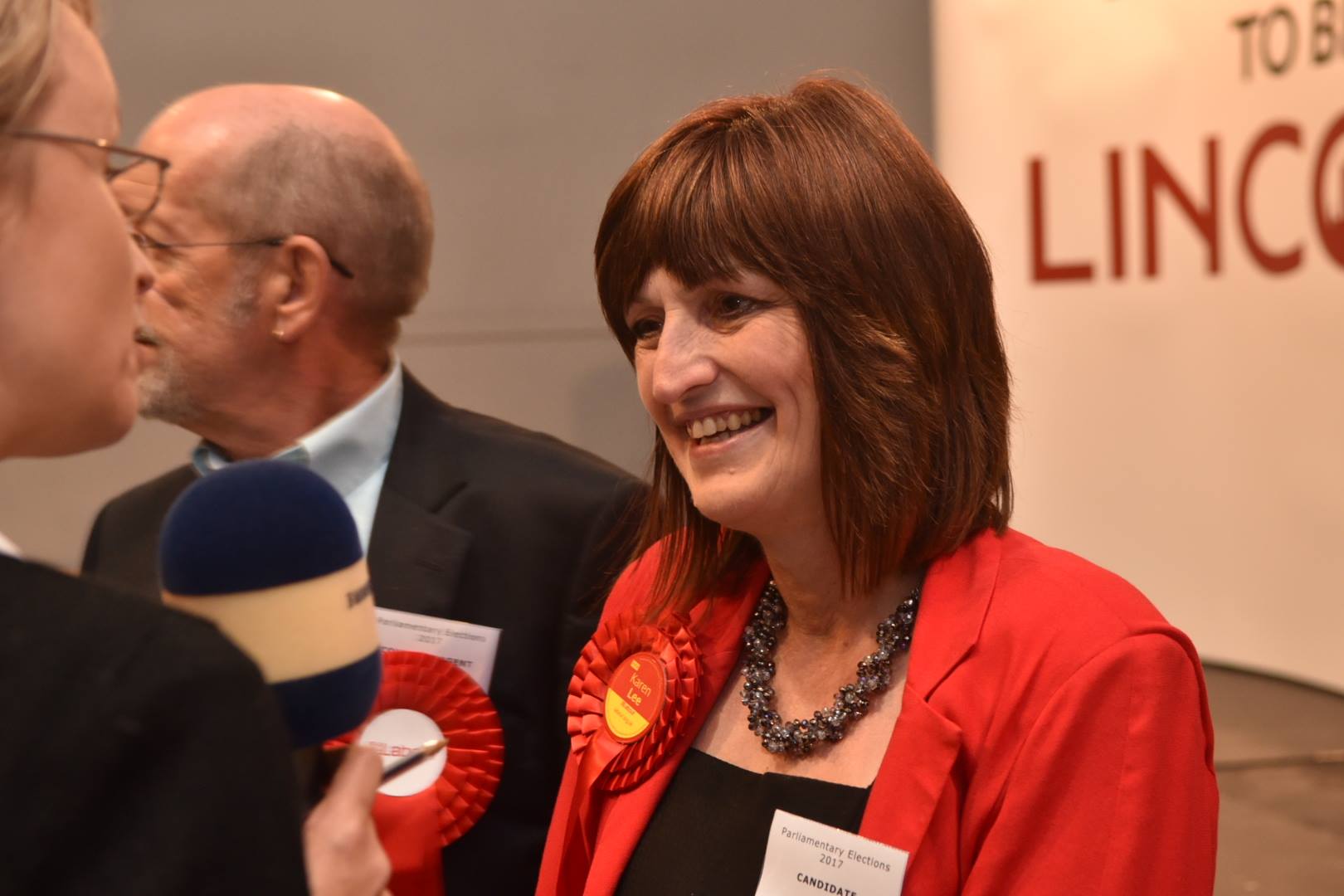 Labour Party candidate Karen Lee has defeated incumbent Conservative candidate Karl McCartney to become Lincoln's new MP.
Lee defeated McCartney by 1,538 votes, turning around the previous Conservative majority.
Karl McCartney did not offer interviews before or after the results, and walked out in silence from Lincoln Drill Hall.
Caroline Kenyon for the Liberal Democrats came in fourth, with UKIP's Nick Smith in third, ahead with three more votes.
Green Party candidate Ben Loryman finished fifth, with the Independent candidates Phil Gray and Iain Scott-Burdon rounding off the list.
The bellwether seat has been won by the party forming the government in every election since February 1974 — but the country is now faced with a hung parliament.
McCartney was the city's MP since 2010, having defeated Labour's Gillian Merron in 2010, who had represented the constituency for the previous 13 years.
Below are the results in full:
Karen Lee (Labour): 23,333
Karl McCartney (Conservative): 21,795
Nick Smith (UKIP): 1,287
Caroline Kenyon (Liberal Democrat): 1,284
Ben Loryman (Green): 583
Phil Gray (Independent): 312
Iain Scott-Burdon (Independent): 124
Turnout was 66.75%.