Martin Hill: Business as usual for Lincolnshire
It's often said that a week is a long time in politics. Well, it's now a fortnight since the general election, and the Westminster dust is perhaps finally starting to settle. But what about here in Lincolnshire? What do recent events mean for us? First of all, as the Conservative leader of Lincolnshire County Council,…
It's often said that a week is a long time in politics.
Well, it's now a fortnight since the general election, and the Westminster dust is perhaps finally starting to settle.
But what about here in Lincolnshire? What do recent events mean for us?
First of all, as the Conservative leader of Lincolnshire County Council, I was obviously very disappointed by the general election result.
While the Conservatives did win, I'd hoped voters would give Theresa May an increased majority to strengthen her hand in very difficult Brexit negotiations.
In the event, we ended up without a clear majority, which was not an outcome many politicians or pundits had foreseen.
However, that's the nature of politics. It's for the people to decide, through the democratic process we're all so privileged to enjoy.
At a national level, and as the largest party, the Conservatives will now continue in government with the support of the Democratic Unionist Party.
In Lincolnshire, six of the seven county seats are still held by Conservative MPs, providing continuity in this council's dealings with them on important issues.
The party also greatly increased its share of the vote across the board. In Boston and Skegness, for example, Matt Warman achieved a 19.8% increase on his 2015 figure, while Victoria Atkins in Louth and Horncastle had a 12.8% rise.
In Lincoln, of course, Karen Lee narrowly defeated Karl McCartney to take the seat for Labour, and I'd like to congratulate her and wish her well at Westminster.
As well as the general election, voters went to the polls last month to choose their representatives on Lincolnshire County Council for the next four years.
Unlike the national result, you returned a strong Conservative administration, with the party enjoying a 53.5% share of the vote and representing 58 of the 70 seats.
The county council you elected is now hard at work on things that affect all of the county's 737,000 residents, young and old.
Top of the list is the fight for a fairer funding deal for Lincolnshire, which has received much less financial support from the government than other areas – particularly metropolitan ones – for far too long.
The council is also committed to transforming the county's highways network, with the North Hykeham Relief Road a particular priority.
This would form the southern part of a complete city ring road, connecting to the Lincoln Eastern Bypass, which is due to be completed in 2019.
We also want to improve journey times to Skegness on the A158 Lincolnshire Coastal Highway, with a bypass for Horncastle now being considered.
Elsewhere across the county, projects planned or currently underway include the Grantham Southern Relief Road, Go Skegness, the Spalding Western Relief Road and a Boston Distributor Road.
Supporting the health of Lincolnshire residents is also a "must", and we'll continue to work to bring NHS and social care services closer together.
In addition, we'll be pushing for a Lincolnshire Ambulance Service, as well as the creation of a Lincoln University Medical School.
Above all, hospital services across the county must be kept safe and effective, with appropriate 24-hour emergency care in place at all three main sites.
A successful Brexit for Lincolnshire is also essential, and the council will be lobbying for a fair slice of the money we'll no longer be paying to Brussels, protecting farmers and other important sectors of the local economy.
In all these areas, we're totally focused on doing the job you elected us to do, so it's business as usual in Lincolnshire.
For the sake of the country, let's hope it continues to be at Westminster.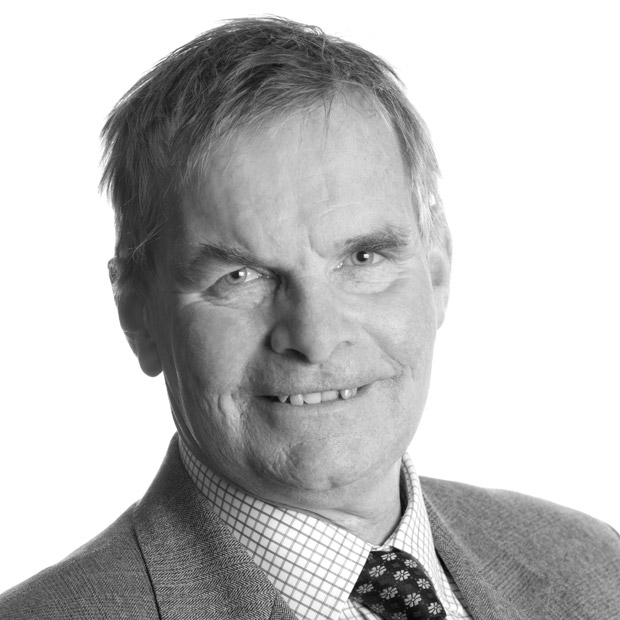 Martin Hill OBE is the Conservative Leader of Lincolnshire County Council. A former farmer, Martin was elected to Lincolnshire County Council in 1993, representing Folkingham Rural. He became council leader in 2005 and was later awarded an OBE for services to Lincolnshire. Martin lives in a former pub at Kirby Underwood with wife Janice and their irrepressible Patterdale Terrier, Boris.
Martin Hill: Business as usual for Lincolnshire
It's often said that a week is a long time in politics. Well, it's now a fortnight since the general election, and the Westminster dust is perhaps finally starting to settle. But what about here in Lincolnshire? What do recent events mean for us? First of all, as the Conservative leader of Lincolnshire County Council,…