Petition to save Lincoln Walk-in-Centre gains over 4k signatures
Over 4,000 people have signed a petition set up against the proposed closure of Lincolnshire's only walk-in-centre. The online form, set up last week following the announcement of an eight week consultation on the plans, highlights concerns that GPs and A&E services would be put under added pressure. It also criticised replacement services such as the 111…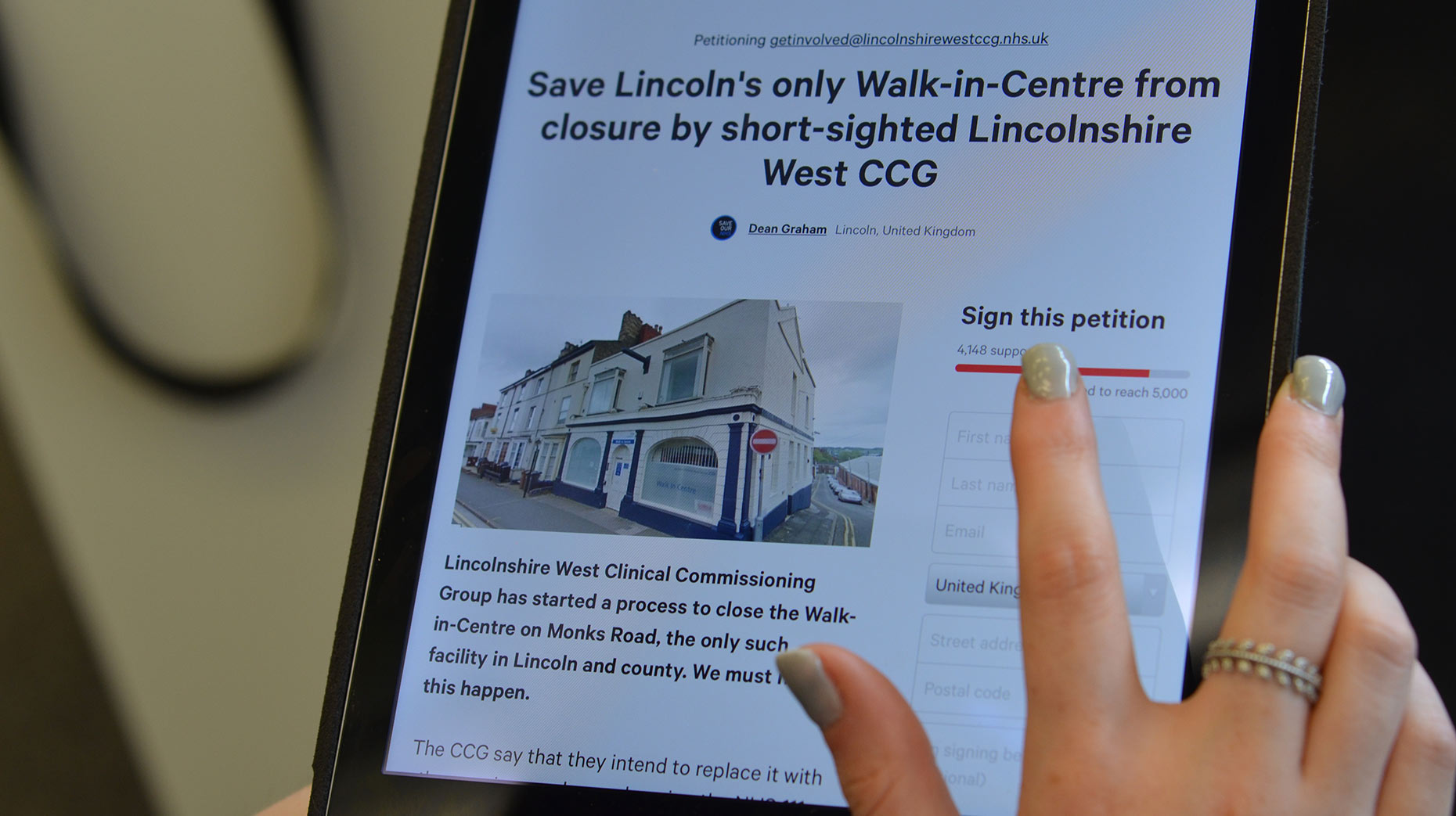 Over 4,000 people have signed a petition set up against the proposed closure of Lincolnshire's only walk-in-centre.
The online form, set up last week following the announcement of an eight week consultation on the plans, highlights concerns that GPs and A&E services would be put under added pressure.
It also criticised replacement services such as the 111 line and patients' increasing difficulties accessing doctor's appointments.
At the time of writing, the petition has been signed by 4,148 supporters.
The service – which costs £1 million a year to run and features a nurse-led team of 15 members of staff – saw around 34,000 patients in the last financial year.
Some of these patients are students, and the University of Lincoln Students' Union has also responded by creating its own online petition. 
Over 900 people have signed the SU petition.
Lincolnshire West CCG plans to replace the service, which currently runs between 8am and 8pm seven days a week, with extended GP opening hours in the city.
The CCG's public consultation will run until Sunday, August 6, allowing anyone with concerns to have their voices heard in three ways:
Three drop-in events will be held at Abbey Access Training Centre, Monks Road, Lincoln, LN2 5HU. they will take place on Tuesday June 27 (11am – 1pm), Wednesday, June 28 (3pm – 5pm), and Thursday, June 29 (7pm – 9pm).
You can also email [email protected] or write to NHS Lincolnshire West Clinical Commissioning Group, Cross O'Cliff, Bracebridge Heath, Lincoln, LN4 2HN.
FILL IN THIS SURVEY TO COMMENT ON THE CLOSURE PLANS.