See multi-million pound vision for Lincoln growth including 3,200 homes and football stadium
The City of Lincoln Council has revealed major plans for development on land known as the Western Growth Corridor including up to 3,200 new homes, a hotel, leisure complex and Lincoln City football stadium. An application for the ambitious plans, previously valued at £250 million, could be submitted as early as October this year and…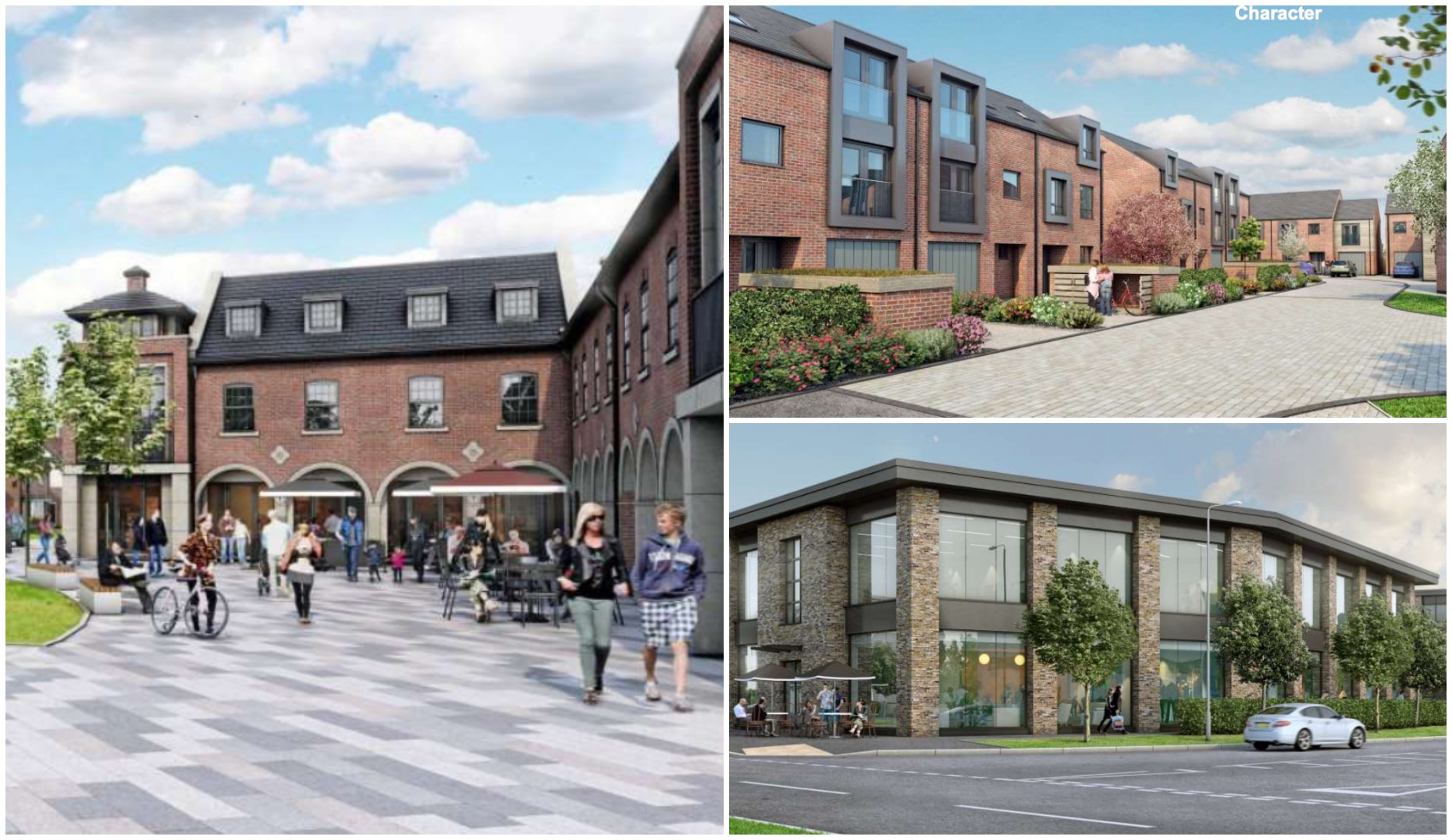 The City of Lincoln Council has revealed major plans for development on land known as the Western Growth Corridor including up to 3,200 new homes, a hotel, leisure complex and Lincoln City football stadium.
An application for the ambitious plans, previously valued at £250 million, could be submitted as early as October this year and the City of Lincoln Council says it hopes to start work on site by late 2018, subject to planning consent.
The council is aiming for a finishing date of 2036.
The Western Growth Corridor proposals are:
Up to 3,200 high quality new homes, varying from one to five bedroom houses
Health centre and primary school
Increase in high quality public open space
Improved highway links including bus priority, cycling and walking routes
Leisure complex, including a swimming pool and hotel
Two bridges over railway crossings in the city
Space for a new 12,000-seater Lincoln City football stadium
Extended bus routes and a new road and bus link between Skellingthorpe Road and Beevor Street
New cycle routes, footpaths and play areas
A presentation on the proposals was shown to an audience at a drop-in consultation event at The Showroom in Lincoln earlier this week.
The development site comprises 240 hectares between the A46 Lincoln bypass and Tritton Road.
A new football stadium able to seat 12,000 fans would be included in the plans in the Beevor Street area.
The presentation is available to view in full on the City of Lincoln Council website here.
Kate Ellis, Strategic Director of Major Developments at the city council, said: "The consultation event attracted over 70 visitors, and we have gained some valuable feedback during the two sessions.
"This is the start of a consultation process where there will be a range of events for people to air their views and give us ideas.
"Our intention is to submit outline planning permission for the Western Growth Corridor, along with detailed junction designs, in October this year.
"We hope that on-site work will begin by late 2018, subject to planning consent.
"It will be phased project, with key elements taking shape over the next 20 to 25 years."
City of Lincoln councillor Biff Bean was calling for the council to chase funding from central government in order to see the project brought to fruition. He also hosted a traffic conference alongside the consultation event in order to note residents' travel concerns.
He told The Lincolnite at the conference on Monday: "This is the first step, to get a conference and all the people here. We have got council officials from city council and some focus groups and get them talking about traffic in the area so we can find out what the problems are.
"We've got to start thinking ahead otherwise the town will stagnate. In York, Sheffield and Nottingham  there are park and ride systems and trams. Lincoln has really been neglected. We need to find out where the money is and we need to start fighting for it a bit better than we have been.
"The Western Growth Corridor is part of a bigger plan and money was freed up for that, this is not going to happen overnight we have to start somewhere as and where we can get funding and we have to fight our corner."