Take a 3D flyover tour of the ongoing Lincoln Eastern bypass
Work is well underway to construct the £99 million, 7.5 km Lincoln Eastern Bypass and people can now take a 3D virtual tour to find out what the new road will look like. The flyover video, put together by Lincolnshire County Council, shows the completed single carriageway scheme, including four new roundabouts and a series…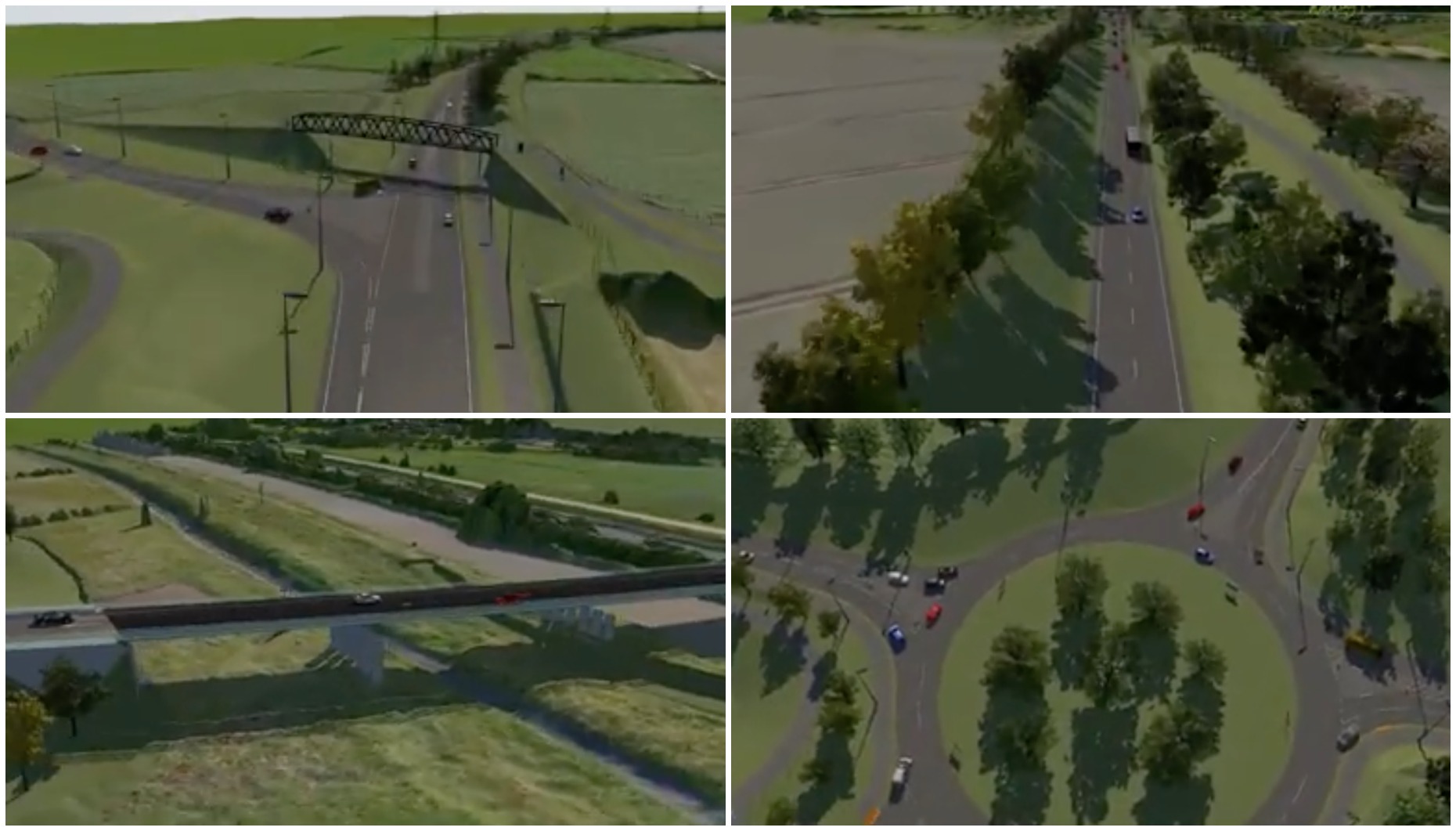 Work is well underway to construct the £99 million, 7.5 km Lincoln Eastern Bypass and people can now take a 3D virtual tour to find out what the new road will look like.
The flyover video, put together by Lincolnshire County Council, shows the completed single carriageway scheme, including four new roundabouts and a series of new bridges.
Work began in December 2016 when Network Rail kicked off construction on the new railway bridge adjacent to Washingborough Road, allowing the highway to run underneath the track.
When complete, the bypass will start at a new roundabout on the A15 Sleaford Road and finish at the A158 Wragby Road, connecting with the existing northern relief road and becoming the next step towards creating a compete ring road around the city.
The bypass is being built by Carillion Construction and will see new roundabouts built at Greetwell Road, Washingborough Road, Lincoln Road, Branston and the A15 Sleaford Road.
The project is being carried out thanks to £50 million of central government funding, £15 million from Lincolnshire County Council and £34 million from third party developers.
It is expected that the bypass will be fully opened by October 2019.