July 21, 2017 3.00 pm
This story is over 53 months old
'I cried when I found out we'd be leaving the EU': Scunthorpe on Brexit
Since the UK voted to leave the European Union back in June 2016, the country has witnessed two prime ministers and a general election result very few people predicted. Lincolnshire Reporter went out onto the streets of Scunthorpe to talk to Remain and Leave supporters about what Brexit means to them and if they trust Theresa May to deliver…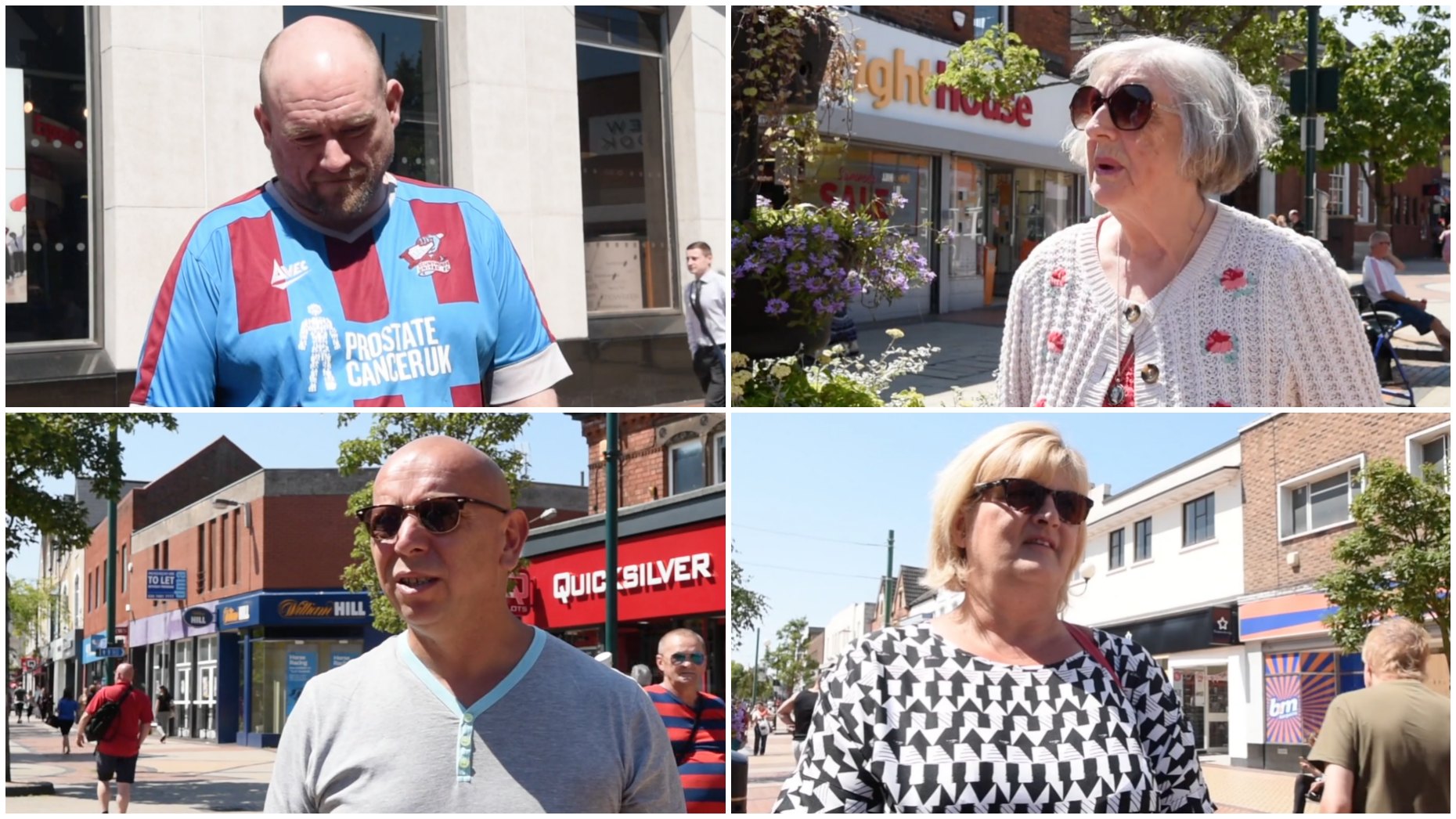 Since the UK voted to leave the European Union back in June 2016, the country has witnessed two prime ministers and a general election result very few people predicted. Lincolnshire Reporter went out onto the streets of Scunthorpe to talk to Remain and Leave supporters about what Brexit means to them and if they trust Theresa May to deliver it.
Scunthorpe is a traditional Labour stronghold, with the party having won every parliamentary election in the constituency since it was created from the Glanford and Scunthorpe seat in 1997.
However, two thirds of voters in North Lincolnshire backed Brexit in the referendum.
Despite this, the views on Scunthorpe High Street when Lincolnshire Reporter visited in the middle of July were decidedly mixed.
"I just thought it was the best thing," said Remain voter Ruth Tringham.
The 80-year-old added that she was heartbroken and cried when she found out that the UK would be leaving the EU.
Andrew Ruddock, 40, also voted Remain, mainly due to the co-operation between the UK and the EU through membership of the union.
Ruth's perspective was in stark contrast with Brexit supporter Geoff Ally, 53, who voted Leave due to "a multitude of reasons, from immigration, social housing, the NHS and schools."
"I think it's time that we stand on our own two feet," added fellow Brexiteer Dawn Morrison, 55.
Geoffrey Neilson originally voted to Remain in the EU but over the last 12 months has since changed his mind.
He said: "I think it's good to be able to stand on our own feet and I think we have a strong leader."
Is Theresa May the right person to lead us through Brexit?
Another question that Lincolnshire Reporter posed to the people of Scunthorpe was whether they had faith in Prime Minister Theresa May to take the country out of the EU.
Leave voter Val May, 54, said she did not have faith in her and believes that Labour leader Jeremy Corbyn would do a better job.
She said: "I think Jeremy Corbyn is very people orientated whereas Mrs May maybe isn't."
David Lashley, 68, who refused to vote in the referendum, echoed Val's view by saying that Corbyn is "honest and keeps his promises."
By contrast, Ruth said that we should "trust our MPs and not give Mrs May such a hard time", despite not voting Conservative herself.
Geoff added: "I think she's a stronger person than Jeremy Corbyn because I think he's too far left, but his heart is in the right place."
A similar view was shared by Dawn, who said: "She may not have come across very well in the elections but she's doing a good job and is doing it for the country."
However, Andy strongly disagreed, and said: "Calling the election has backfired entirely and she now has zero legitimacy to lead the country anymore."