RAF Red Arrows to tour Middle East in mission to 'strengthen relationships'
The Scampton-based RAF Red Arrows will tour the Middle East next month, Defence Secretary Michael Fallon is set to announce on a visit to Kuwait. He will add that the tour is part of a programme that will 'aim to promote the UK's long-standing relations with the Gulf'. At coalition headquarters in Kuwait, the Defence…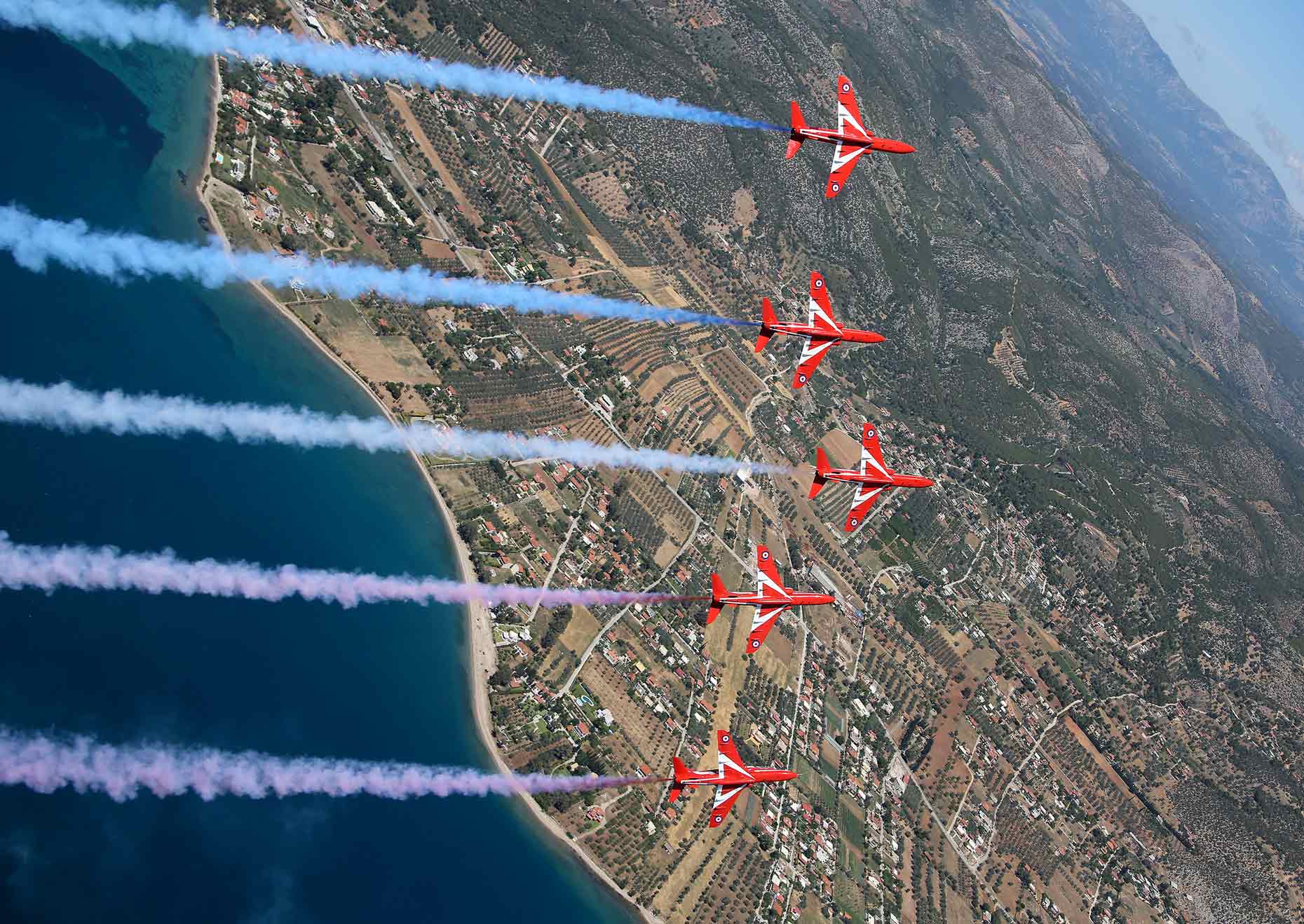 The Scampton-based RAF Red Arrows will tour the Middle East next month, Defence Secretary Michael Fallon is set to announce on a visit to Kuwait.
He will add that the tour is part of a programme that will 'aim to promote the UK's long-standing relations with the Gulf'.
At coalition headquarters in Kuwait, the Defence Secretary will also review the campaign to defeat Daesh, known also as Islamic State.
The historic aerobatic display team will perform in Qatar, Jordan, Saudi Arabia, Kuwait, Oman and Bahrain.
The tour also hopes to promote opportunities for investment and trade with the UK.
Michael Fallon said: "This historic Red Arrows tour will be a visible demonstration of UK engagement across the globe, flying the flag to promote Britain in important capitals through the GREAT campaign.
"Kuwait is a vital partner. I will be looking to strengthen our military relationship with more frequent joint exercises and I will be reviewing the next steps in the campaign against Daesh with commanders at the Coalition's headquarters in Kuwait."