Army trucks and extra fencing for tonight's Lincoln Christmas lights switch-on
Visitors to the Lincoln Christmas light switch-on this evening will see army vehicles surrounding the High Street and street blocks as part of new safety measures. Four army vehicles, manned by cadets, have been drafted in to be stationed around the event. In addition, extra fencing will be put up around the main stage later…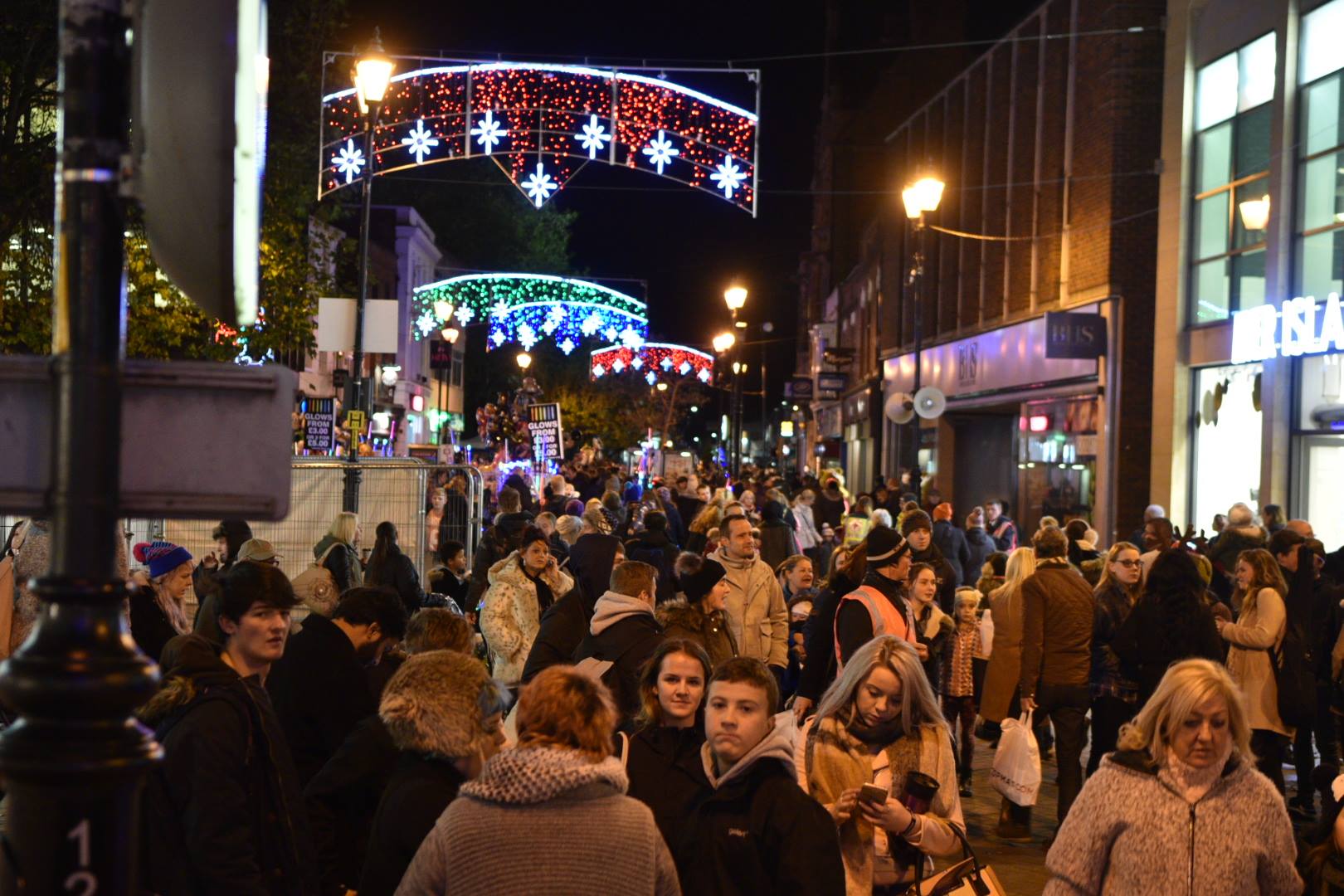 Visitors to the Lincoln Christmas light switch-on this evening will see army vehicles surrounding the High Street and street blocks as part of new safety measures.
Four army vehicles, manned by cadets, have been drafted in to be stationed around the event.
In addition, extra fencing will be put up around the main stage later in the evening to avoid overcrowding before the countdown.
Festivities begin at 5pm. The big switch on will happen on the main stage in front of the High Street war memorial at 7pm.
Simon Colburn, Assistant Director for Health and Environment Services said:
"There will be increased safety measures for the Christmas Lights Switch On this evening.
"As with all events across the country where large amounts of people are attending, extra security will be in place to ensure that vehicles are unable to access the same area.
"This is something that is now the standard for events of this kind, and we will be adopting a similar approach, albeit on a larger scale, for Lincoln Christmas Market.
"We advise people to arrive in plenty of time for the event and plan accordingly, so that they can have a safe and enjoyable evening."
Fenced off
Fences will be put up across the High Street before the countdown to make sure the area isn't too crowded, the city council said.
A spokesperson explained: "Once on the High Street, those arriving late to the city council event need to be aware that there will be barriers across the High Street close to the Cornhill and High Bridge to ensure the area in front of the stage isn't too densely packed.
"It is advised that those coming from St Mark's switch on watch the event via the big screen located in City Square as it is unlikely you will be able to access the area in front of the stage at this late time."
Rail crossing safety
Stewards and police will be manning the Lincoln High Street level crossing throughout the evening, where many people have experienced overcrowding due to ongoing world to pedestrianise the area.
Organisers of the event are asking that people who make the journey from the earlier St Marks Christmas Light switch-on to the High Street to be extra careful when using the High St railway crossing.
A city council spokesperson added: "Be aware that while the highways contractor is ensuring the fencing around the works are positioned to keep the width of the works to a minimum and there are clear routes through, Network Rail staff, our stewards and the police will also be on hand to ensure safe crossing."