November 13, 2017 10.37 am
This story is over 71 months old
'Cancel Lincoln reindeer parade', plead animal rights activists
Organisers of the Lincoln Reindeer Parade are facing pleas from animal rights campaigners to halt the annual event at St Marks shopping centre. Animal Aid has made a stand against the Christmas event, which is due to take place at the shopping centre on November 23. Live reindeer will greet visitors from a paddock in…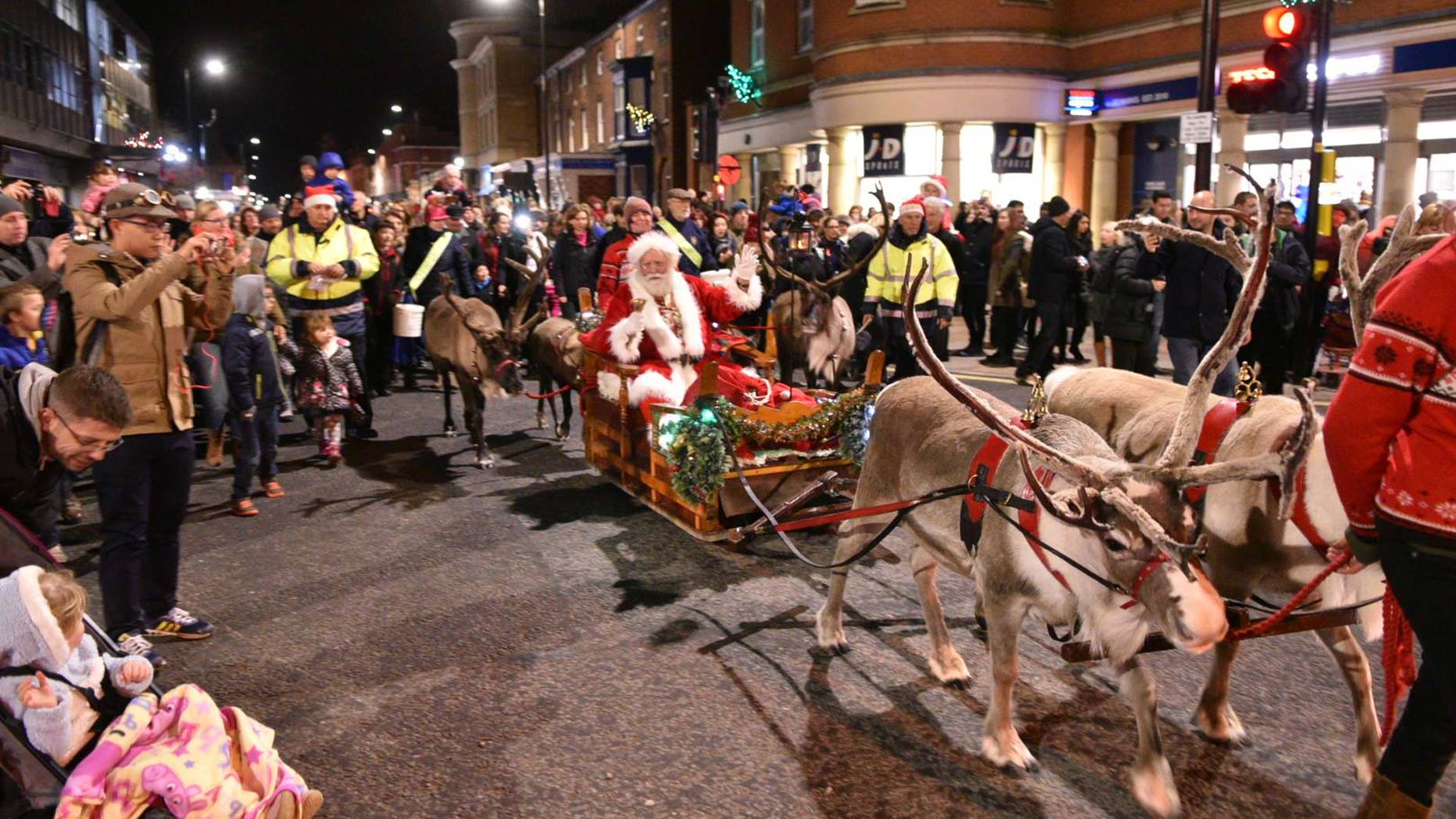 Organisers of the Lincoln Reindeer Parade are facing pleas from animal rights campaigners to halt the annual event at St Marks shopping centre.
Animal Aid has made a stand against the Christmas event, which is due to take place at the shopping centre on November 23.
Live reindeer will greet visitors from a paddock in the square before a parade through the city streets in the evening.
Animal Aid has written to the organisers of the event, arguing their are animal welfare issues involved in using reindeer in this way.
The group claims research by the Veterinary Laboratories Agency shows that these specialised arctic deer suffer when uprooted from their natural habitat, and placed in captivity.
They added: "Not only this, the stress of being carted around the country, placed into busy and noisy environments with bright lights is a huge welfare concern. This applies to reindeer whether imported from the wild or bred in captivity."
Tod Bradbury, Animal Aid Campaign Manager, said: "Reindeer should be living free in the tundra, not placed in a busy shopping centre and noisy street.
"Not only is it cruel to transport these often shy, reserved animals around the country and force them into stressful environments, it also gives the wrong impression to the public – in particular, young children.
"It teaches them that animals are mere props and decorations, rather than sentient beings deserving of respect.
'We are absolutely sure that St Marks Shopping Centre's motives were related to bringing festive joy to local residents. However, this can be achieved without putting the well-being of animals at risk."
Free-ranging herd
Matt Corrigan from organisers Lincoln BIG said: "We would agree that Reindeer are not just for Christmas, and would point out that the reindeer we hire in Lincoln come from The Cairngorm Reindeer Herd which is Britain's only free-ranging herd.
"The reindeer are found in the Cairngorm mountains in Scotland. These tame and friendly animals are a joy to all who come and see them.
"There are currently around 150 reindeer in the herd, mostly ranging on the Cairngorm Mountains with the remainder on the Glenlivet Estate, the locations being some 30 miles apart.
"The shop and paddocks are open daily (except Jan-early Feb, shop only in March) and there is a daily guided Hill Trip to see the reindeer plus additional trips during the Summer months. During the Winter, the trip may be dependent on whether we can find the herd. We said they're free-ranging and we mean it!"
The company which owns the herd says: "Over the months of November and December, our tame and tractable adult male reindeer go out and about on tour nationwide, increasing public awareness of the herd and raising funds to help to maintain their enviable lifestyle.
"Each individual reindeer will only do a couple of weeks work before returning back to their mountain home. We can provide teams of reindeer who are trained to pull sleighs and are relaxed and comfortable even in busy public situations."