New 63-bedroom hotel proposed for Lincoln city centre
If approved, the hotel would be a minute away from the New Theatre Royal.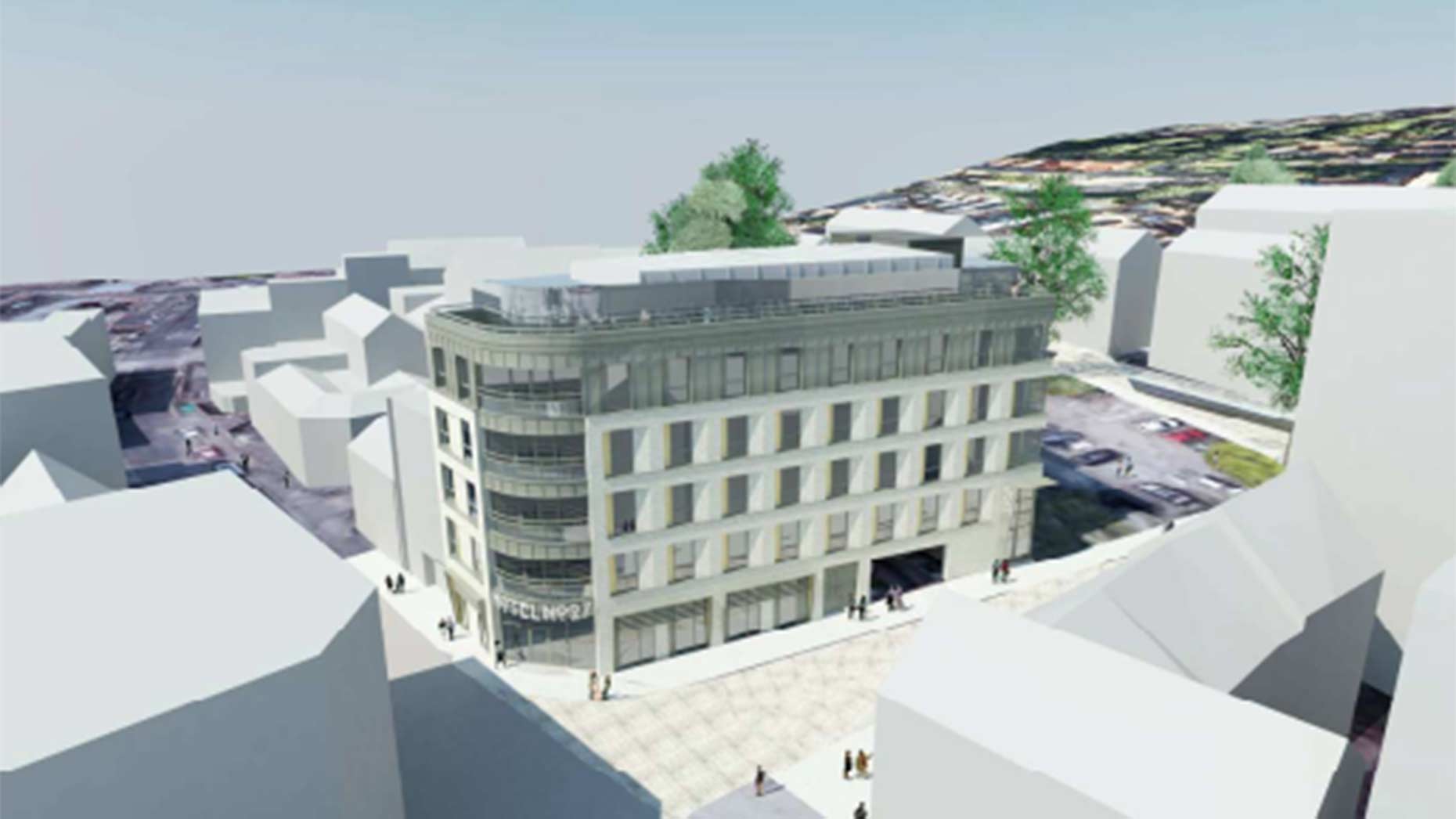 Plans have been submitted to the City of Lincoln Council for a new 63-bedroom hotel and restaurant in the city centre.
Submitted by Mike Hayes-Cowley, who currently leases the New Theatre Royal, the hotel would be based on Clasketgate which is currently occupied by an office block and car park.
The hotel would be situated at 27-29 Clasketgate, which sits between the New Theatre Royal and Danesgate accommodation.
Within the plans, there is also room for a top floor restaurant pitched as a great stop-off for theatre goers to the city.
Speaking to The Lincolnite, Mike Hayes-Cowley said: "The New Theatre Royal is a struggling venue and and we're hoping with a property investing the development will serve as a dual purpose.
"The theatre doesn't receive the public funding that other theatres across the country receive and it will be used to help with an income stream.
"This will help the needs with the city in the needs of tourism and the restaurant can be used as a selling point and a tourist attraction.
"We also hope this will assist the theatre and hope to offer ticket deals for those who could stay in the hotel in an area that needs redevelopment."
Mike also said he didn't want to put a timescale on the plans if it was approved, however stated that he would like the hotel to be completed sooner rather than later.
There are only five parking spaces in the plans, however Mike believes this won't be an issue.
"We've worked closely with the architects and with the new parking spaces being made available with the new Transport Hub, the city can benefit from people using them.
"Most luxury hotels in big cities don't offer car parking and we're using the location as a selling point."