Lincoln Brayford freezes as temperatures plummet
Winter is here!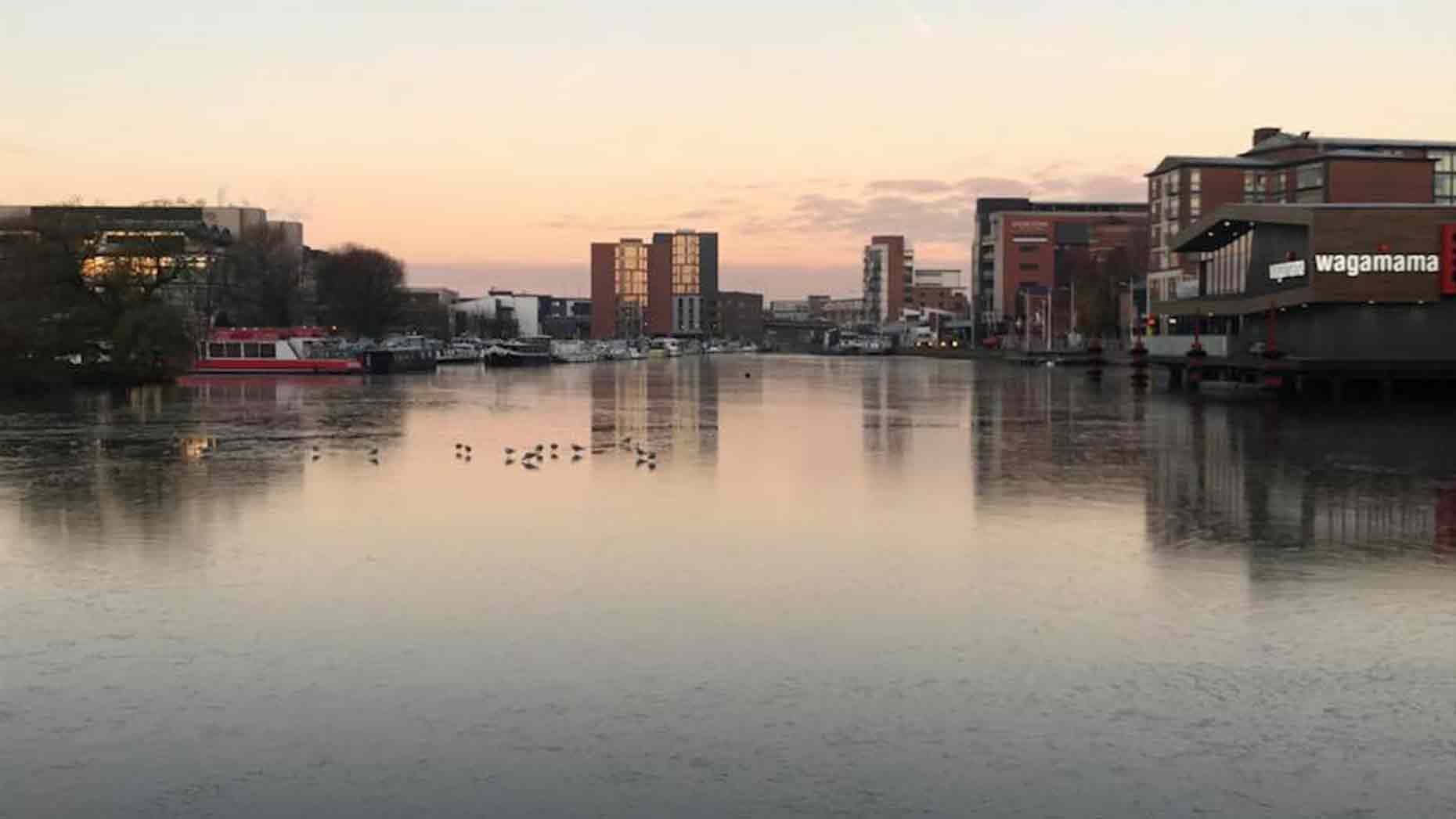 Lincolnites were treated to a picturesque scene this morning as a film of glassy ice formed over the Brayford, beneath a harvest moon.
Temperatures plummeted overnight on Sunday, December 3, covering Lincoln with frost… and it's not going to get much warmer!
Met Office forecasters predict that most of Monday, December 4 it will be a dry day with sunny spells with a maximum temperature 10 °C.
Overnight it is likely to be dry with a minimum temperature of 3 °C.
From Tuesday, weather is likely to be cloudy with maximum temperatures of 9 °C, with rain possible throughout the day.
From Wednesday to Friday, December 8 temperatures are likely to drop once more with blustery and cold winds expected.